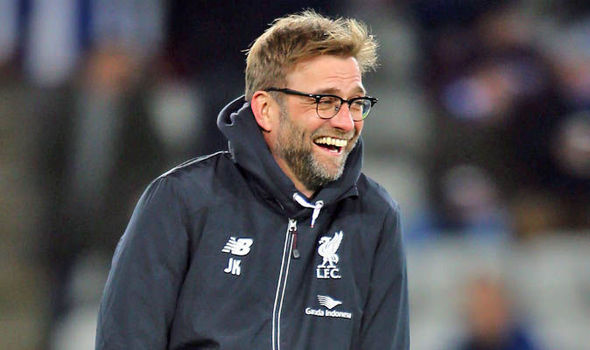 After a couple of defeats, in the Premier League first against Swansea City and then getting eliminated from the FA Cup, by West Brom, Liverpool finally secured a 3-0 win over Huddersfield last evening. The Reds were back in form, as they scored thrice in an emphatic win over their league rivals, ensuring that they just got the win at a very crucial time.
Emre Can scored the opener, followed by Firmino and then Salah scoring a goal from the penalty spot, which helped Jurgen Klopp's team secure an easy win, after a week of struggling.
Just when the fans and the German manager would have thought that his team would do well, after beating leaders Manchester City, things have not gone exactly as per plan.
However, this win comes at a very crucial time, due to the following reasons:
3. Right Before The Clash Against Spurs
The Reds are all set to face off against Spurs now in the top flight of English football and what better way to go into the game, than an emphatic win. Scoring three goals and keeping a clean sheet is always a great result for any team and that win gives more joy, when it comes in a game away from home.
The Merseyside outfit will have their tails up at the moment, as they look to climb up the points table and finish in the top four, if not more.
2. Can On The Score-sheet
With transfer windows filled with speculations about a potential departure from Anfield, Can decided to stay put and remain with the Reds, for now at least. This was a huge boost for the German manager, who did not sign too many stars as it is and it trying to get the right combination for his side, to win his first title with the Merseyside outfit.
This might give hopes to the management and the fans that his compatriot Can decides to extend his stay at the club, though there have been strong links of a potential move to Juventus or Manchester City. Klopp had earlier claimed that he is powerless with regards to keeping hold of the midfield star and only time will tell, what will happen in this transfer saga, though if the player can keep performing well, he might remain at the club for a longer period of time.
1. The Losses Of Arsenal, Manchester United And Chelsea
The fact that Liverpool's top rivals, Arsenal, Manchester United and Chelsea all lost in the mid-week, will be a huge boost for the Kops. While Liverpool eased to victory that evening as goals from Emre Can, Roberto Firmino and Mohamed Salah secured a comfortable 3-0 win over Huddersfield. The Reds needed a response following a run of back-to-back defeats and Jurgen Klopp got it from his players as they controlled the contest from start-to-finish. The Terriers were simply just too passive at home and failed to exploit Liverpool's defensive deficiencies, allowing the visitors to canter to the three points. With this win Liverpool's chances of finishing in top four increased a lot.