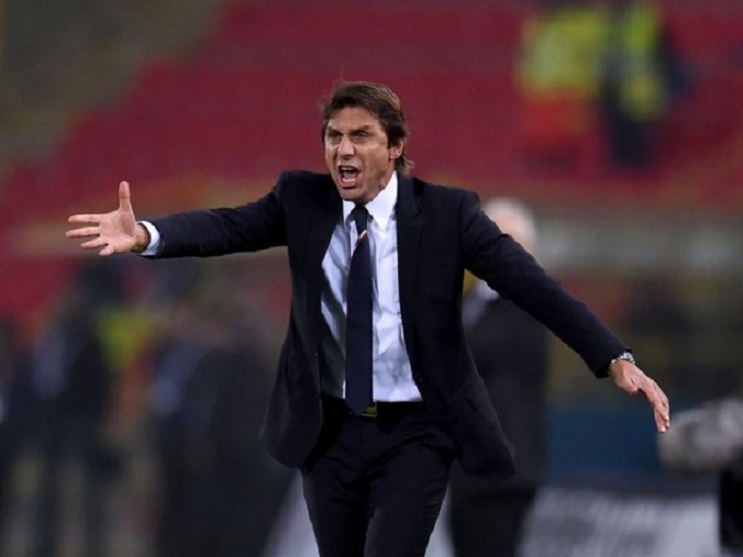 There has been a lot of transfer speculation over Thibaut Courtois and Eden Hazard's future at Chelsea but former Premier League defender William Gallas has had his say on the possible transfer links. The Chelsea duo has been all over the headlines for a move to Real Madrid as they are on the top of the Los Blancos' wish list, who have been struggling this season and will want a change at the Bernabeu in the upcoming days.
The two Belgians have been the standout players for manager Antonio Conte since he has taken charge almost two seasons ago.
Hazard and Courtois were great last season as they guided the club to the Premier League title, though things have not really worked out this time around and Chelsea will have to do extremely well to keep hold of the two stars.
Former Chelsea and Arsenal centre-back William Gallas who has won a couple of Premier League titles with the Stamford Bridge based outfit has insisted that the club should not worry if they leave the club in the summer.
The 40-year-old former France international told Goal in a recent interview, "To be honest, you have got so many great players in the world that if Hazard or Courtois has to leave, you can find a good goalkeeper to replace Courtois. You have good wingers who can replace Eden Hazard. That is the job of the scouts to find the right players. Sometimes you have to accept your best players have to leave or want to leave. Maybe because they want to play in a different league, maybe because they have already won the FA Cup, Premier League, and Carabao Cup. I do not think they have won the Champions League with Chelsea, so maybe that's why they want to leave and go to another club. You have to ask the question which team they supported when they were kids. So many kids will say: 'I used to support Real Madrid' or 'I used to support Barcelona'. So maybe you have to ask that question to Eden Hazard? His dream was to go and play for Real Madrid and maybe you have to accept it."
Well, whatever be the reason, it will surely not be a positive thing for the club to lose two of their key players, one their first choice keeper and the other their loading goal-scorer.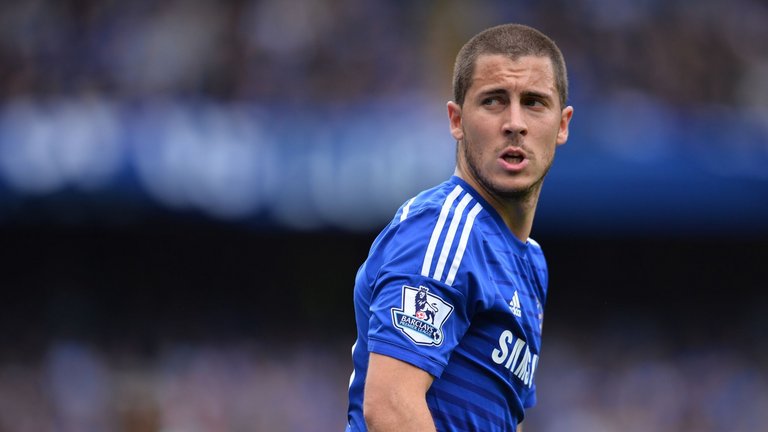 Eden Hazard has been a long time target for Zinedine Zidane at Madrid as the French boss has identified the 27-year-old winger to replace either Cristiano Ronaldo or Gareth Bale at the Madrid. He has probably been the best player for Chelsea this season as the others have struggled to maintain the form they displayed the last term. It's unlikely that Chelsea owner Roman Abramovic would allow their talisman to leave the club anytime soon. Hazard has been the driving force in attack while Courtois has had a made a few costly errors this season.
The former Atletico Madrid shot-stopper is eager to return to Madrid soon to reunite with his family and could be more likely to leave in the summer. His contract expires at the end of next season and is stalling a new deal with Chelsea. I guess a top 4 finish for a Champions League spot would decide if they stay at the club or not.
The two players have been really vital in the Londoners' success and have played a key role for the Blues in recent years and losing them will be a major problem for the London based club, if the wish to win some major trophies in the days to come. The fans will not want them to go, but it will be up to the west London outfit and their will to hold on, which will be tested.
If the current champs of England are able to sign capable replacements for their stars, then it will not be a concern to let these stars leave. If not, they will have to try to push through new deals and keep hold of their star players, though whether that happens or not remains to be seen.
The World Cup will also be a crucial factor in determining how things go from now until the start of the transfer window and the next season. Chelsea are now a top club in England and they will be expected to only improve from this season's overall performance, with their rivals spending big time.
They are still alive in the FA Cup at present and if they can win that title, Conte might even retain his job at the Bridge. Else, a sacking could be on the cards, with Carlo Ancelotti named as one of the potential replacements for the former Juventus manager.
With the way that Manchester City have been playing, there is a need for a major change at the club and owner Roman Abramovich could have to spend big, if his team want to match the standards set by their domestic rivals.
On the other hand, if Real can get both these players, their chances of becoming the champions of Europe and Spain, will be hugely boosted yet again and Zidane will want that, as he himself has been under a lot of scrutiny this term.