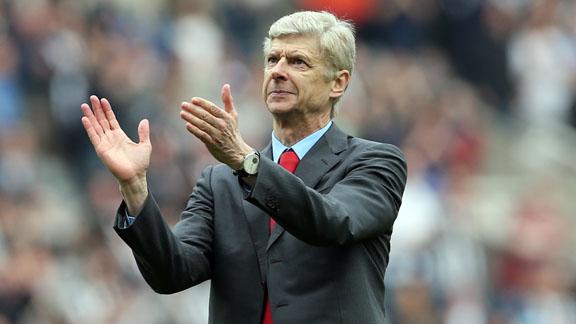 This season has been already a trash for the Gunners. They are struggling at sixth position in Premier League points table and there is no hope for them to finish in top four. They are knocked off early this season from the FA cup and fearing a trophyless season. The dream to play in Champions League is seeming dull though Arsenal looked creamy smooth in Europa league against AC Milan and got pass for the next round of the Europa League.
The arrival of prolific striker Aubameyang and Mkhitaryan along with successful retention of Mesut Ozil have got all the potentials to deliver a perfect season for the Gunners. Arsenal believes in process. Arsene Wenger believes in process. He was the first manager in England to bring in specialists and this time, he is desperate to quench the title thirst of the Arsenal supporters. It is debatable whether he will remain for the upcoming times at Emirates or not, but he seems quite busy to rebuild the faults his side faced this season and the previous ones. New faces and new tactics what may offer this side a brighter future.
According to the recent rumours, Manchester United full back Matteo Darmian has been heavily linked with the Gunners. As the future of Hector Bellerin is still in doubt at Emirates, Arsene Wenger is desperate in search of his replacement ahead of 2018/19 season. Bellerin is firmly attached to Barcelona's radar while Arsenal have been triggered to make a list of probable replacements of the Spaniard. Darmian has become a serious target for the English side and the North London side may successfully land him at Emirates. It is claimed that Arsene Wenger himself is a big admirer of the Italian despite of his three-year spell at Old Trafford. Darmian has gone under only 13 appearances for the Red Devils and the Portuguese manager Jose Mourinho is open on selling him though his deal has validity until summer 2019 at Old Trafford.
Despite of all these, Arsenal legend Ray Parlour has urged his former club to retain Bellerin with all strengths. He thinks Bellerin is still young and he wants to learn, which is good and added, Bellerin can go much better in future days. He believes that £50m would be quite small amount for such a brilliant future potential.
Bellerin has been linked with Juventus and Manchester United too apart from Barcelona. Though the recent news tell about the withdrawal of interests from the Catalan and Italian club. According to the sources, Juventus have dropped interest of Bellerin because of Darmian. The Italian side may now chase the United full back and give Arsenal a stiff competition.
Manchester United got Darmian for around £13m back in summer 2015, one year after he impressed against England in the World Cup for Italy. He had featured 39 times in all competitions in that first season, but appeared increasing less since then.
Though he has suffered from injuries quite a bit in recent times, but one can't simply rule out his inconsistency.