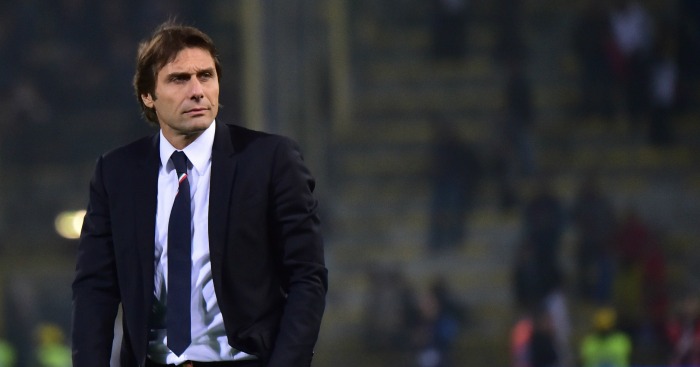 Maybe the best freekick taker in the current Chelsea squad. Marcos Alonso, who joined Chelsea in the previous season had been flourished himself than no one ever could in such a small time. A crucial set-piece in Conte's false nine, Alonso keeps the left side on flow throughout the match. After winning the league title, this is his second season at Stamford Bridge and he is not behind from any of the star names to invite transfer proposals for him. Rumour arrived regarding the reunion with his youth club, with European champs Real Madrid looking to add him to their squad, where he got his pioneering teaching session, but it seems he wants to stay at Bridge.
Alonso has got 7 goals and 2 assists in 40 appearances this season, which is way good as a midfielder. The Spaniard got his debut for his national team in Tuesday's 6-1 win over Argentina in the friendlies.
He is undoubtedly on the best full-backs in the recent times but struggles to get into the national team due to unparallel performances of Jordi Alba.
Rumours got fumed when the 27-year-old was linked with a move back to his hometown club Real Madrid but Alosno seemed quite not interested. The Spaniard, who left Los Blancos to join Premier League side Bolton in 2010, before he joined Fiorentina.
When he was asked about this issue Alonso said that he has not considered that possibility yet and he just wants to give his best to the team and added that he made his debut for Madrid with Pellegrini in 2009/10, and that summer he got the opportunity to move into the Premier League.
He admitted that may be Premier League was the best that happened to him, he can't assure what would happen if he would have stayed there.
Marcos Alonso can be admitted as one of the players who got an arsenal of abilities in recent times. Not only for his defensive work that has caught the eye, with his vision for set-piece abilities make him unique. Alonso made only one La Liga appearance before joining Bolton.
His career rise was capped in fine fashion, when get his debut for the National Team. He became the seventh third-generation player to feature for their national team.
His grandfather, Marcos Alonso Imaz was the initiator of the trend when he played against France back in 1955.
Then came his son and Alonso's father, Marcos Alonso Pena, who made his debut against England in 1981. Alonso was overlooked by the national selectors until he played the crucial role in the last year's league winning campaign.
He loves his country and Chelsea too. Despite of no hope to win the title this time and a lucrative offer from Real Madrid, he is determined to stay at Bridge and win the FA cup instead.
He said that in England after winning a league the main tough time gets started but we need to stay strong and united and added that we are now heading into the crucial end of the season where we must get our tickets to next year's Champions League and win the FA Cup.
Chelsea fans may feel relaxed now.