This Brazilian joined Monaco back in 2013 on loan and got permanent place in the squad since 2015. 21 goals since then, the defensive midfielder established himself as one of the consistent player in Ligue 1. The 24-year-old Brazilian is a versatile by position, who can match both Right Back and defensive midfield positions are highly valued in the upcoming transfer window.
Fabinho is being scouted by Manchester United over a year now and the finale may take place in this summer. Portugal manager Jose Mourinho has already expressed his aims to pick up top midfielders of the current times and Fabinho seems his one of the favourites. United has got turmoils in the middle. Michael Carrick and Marouane Fellaini seem to leave Old Trafford this summer with their deals expiring and Ander Herrera and Paul Pogba both look doubtful in near future at Old Trafford.
Though things can't go the way United want with Fabinho as according to the sources Fabinho may pen down another new deal with Monaco.
Fabinho has been the star player for Monaco and was pivotal in winning their Ligue 1 title-winning side. Rumours came in the market when the Brazilian international showed signs of leaving France like Kylian Mbappe, Bernardo Silva, Benjamin Mendy and Tiemoue Bakayoko, who left the side last term. Manchester United are the frontrunners, if he agrees to leave France. To a Brazilian newspaper Fabinho said that his time with Monaco was good but he feels my time here is coming to an end. He admitted that Monaco is trying hard to finish at second place this term and qualify for the Champions League next season.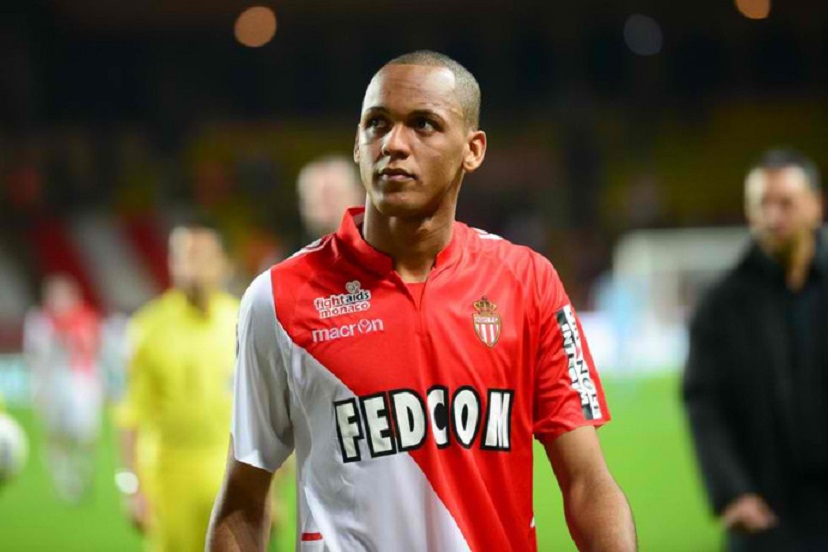 Monaco is a club where big names were never prioritised before young talents. Fabinho said about his early days spent there that he has gone through this process there of shaping a young talent. He admitted that he arrived as an unknown and made his name at the club, won things — but maybe he needs a new challenge now. According to a Italian newspaper, Fabinho may arrive at Old Trafford this Summer as the replacement of Marouane Fellaini. Negotiations are said to be held well underway where it is no secret that United are desperate to get this young Brazilian. The midfielder's father Joao admitted also his links to the Premier League. Though he also said that there are many more clubs luring around his boy in which Manchester City is their 'soft spot'. The Brazilian has been gained interests from Manchester United, City and Arsenal, though Barcelona isn't far enough.
United is now at second position in Premier League with 68 points and one of the firmest contenders to finish in top three. United will face City up next in Premier League which is gonna be a vital one for them in course of finishing in top three. In the top four, apart from Manchester City, the others three are two points apart. Liverpool are at third position with 66 and Tottenham are at fourth position with 64 points in same number of matches.