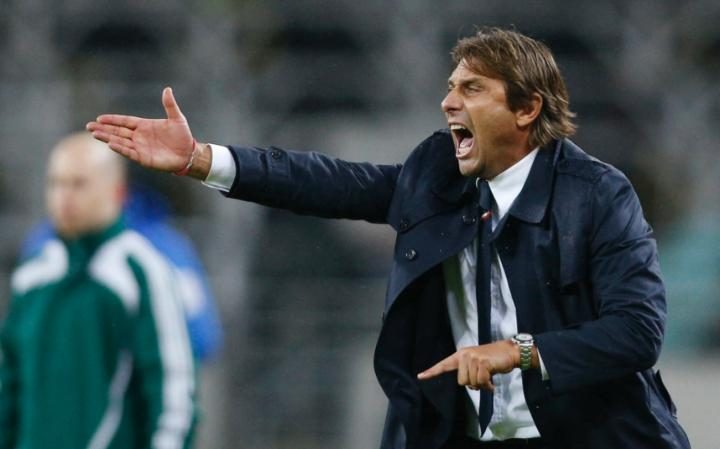 The top four race in the Premier League is getting more and more interesting day by day. Chelsea's win against Liverpool on Sunday has given them the hope to finish in the top positions in the Premier League Table after the end of the season. Chelsea have emerged victorious against the Reds with a margin of 1-0 at the Stamford Bridge. Olivier Giroud's brilliant header in the first half was proved to be the winner at the end of the match. In the whole match we have not witnessed the brilliance of the Liverpool's attacking trio comprising of Sadio Mane, Roberto Firmino and Mohamed Salah. Antonio Conte's 3-5-2 formation has worked well for the Blues in this match. Three centre backs of Chelsea namely Antonio Rudiger, Gary Cahill and Cesar Azpilicueta have played exceptionally well to keep the hope of the Blues alive for a Champions League spot in the next season.
The Blues seemed to be out of the contention from the top four race after the defeat against Tottenham Hotspur one month back. After that, they have also drawn against West Ham in the London Derby to move 8 points behind the fourth placed Tottenham Hotspur side. But, the things have overturned dramatically for the Blues in last few matches for the Blues. They have won all the matches after that draw against West Ham United. On the other hand, Spurs and Liverpool have also lost few points on the course and it has made Chelsea coming closer to the top four finish in this season.
With the season coming to it's closing stage we will try to get the whole scenario of three teams. Out of which only two teams can finish in the top four at the end of the season.
Liverpool :
Liverpool have lost two points against the relegated side Stoke City and also were defeated by the Blues in the last match with a margin of 2-0. This 5 points deficit in the last two games might well cause a problem for the Reds to finish in the top four. They have only games left against Brighton and Hove Athletic. If they win the match they will finish in the top four. But any lose of point could be vital for them to finish in the top four in this season.
Tottenham Hotspur :
Tottenham Hotspur were defeated by another relegation threatened West Brom side in the previous match. They have two games left against Newcastle United and Leicester City. One defeat in those two matches can make things all difficult for them to finish in the top four of the Premier League.
Chelsea :
Chelsea can still finish in the top four if they can win their remaining games against Huddersfield Town and Newcastle United. The other results should go in their favour too. In this Premier League, any team can beat the other on their given day. So, it would not be very much impossible for the Blues to get a spot in the Champions League next season. They are the team in form now and