Chelsea are going to face Derby County on Wednesday in the fourth round of match in the Carabao Cup. It is going to be the homecoming of the legendary player of Chelsea, Frank Lampard. Frank Lampard is always a player who is special for the Chelsea fans throughout his playing career. Now they will like to welcome their beloved 'Super Frankie' as the manager of their opponents Derby County in this season. It is Frank Lampard's first season as a manager of a side and the 40 year old English footballer is up there to take the new challenge in his life. Derby County are playing well in this season under the management of Frank Lampard. The side has been able to kick off Manchester United from the third round of Carabao Cup.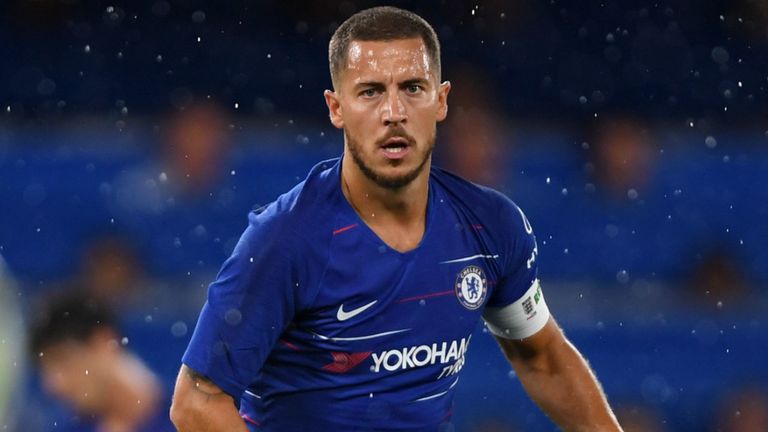 The legendary footballer of football has stated that he has not expected to beat Jose Mourinho's side and it is a dream for him to manage a side to play against Chelsea at Stamford Bridge. He is really proud of the players who have made it possible. But Super Frankie has made a silly comment about Eden Hazard. Maybe it was purely a joke; but Chelsea fans have not taken it lightly. The 40 year old legendary English midfielder has stated that he would hope Eden Hazard not to appear against his side as he might be fearing to meet Frank Lampard's Derby County. On a serious note, he said that he would expect Eden Hazard to take rest for another match.
There can be many reasons of this comment. Eden Hazard has been superb till date in this season for the Blues under the management of Maurizio Sarri. It will be really difficult for Derby County to beat the Blues at Stamford Bridge if Eden Hazard starts for Chelsea in this match. On the other hand, the relationship between Frank Lampard and Chelsea is really good. The club management of the Blues have allowed two Chelsea loanees Mason Mount and Fikayo Tomori to play against their parent club in this match. So, Frank Lampard has told this just to make the situation more light.  But Chelsea fans have not taken the comment easily. They are not happy to hear such comment from their legend about their current best player.
Chelsea are currently unbeaten in all competitions so far under the management of the new manager Maurizio Sarri. In the ten matches of the Premier League so far, they have been victorious in seven occasions and three matches have been drawn. On the other hand, they have won all three matches in the Europa League and they have won against Liverpool in the third round of League Cup in this season so far. According to one Chelsea fan, Eden Hazard is not needed to play against a small side like Derby County. Another one told that Chelsea would destroy Derby County at Stamford Bridge. Now we have to wait and watch how this Chelsea side cope up against Frank Lampard's Derby County on Wednesday.