Arsenal legend Lauren wants his former club and Spanish gaffer Unai Emery to snap up the impressive Manchester United midfielder, Anthony Martial. Martial was expected to leave the Old Trafford in the summer after his agent said that the French midfielder is eager to move elsewhere. Although things did not turn out that way and Martial has prolonged his stay in Manchester. He has not only increased his stay he has also impressed Jose Mourinho in the time by scoring seven goals in 16 appearances in the process.
Despite his resurgence in form, the Frenchman is still keen to move away from Old Trafford after experiencing a topsy-turvy relationship with the gaffer, Jose Mourinho and is stalling the club in signing a new contract. Martial's stalling for a new contract has raised eyebrows of the big clubs across Europe who are ready to convince the 22-year to join their fold next summer.
Arsenal legend Lauren who was part of the infamous 'Invincibles' side under the tutelage of Arsene Wenger wants his former team to go all out for the French youngster. He feels that Martial can be a huge addition to the current Gunners squad and Unai Emery should definitely make a move for him if he does not extend his contract.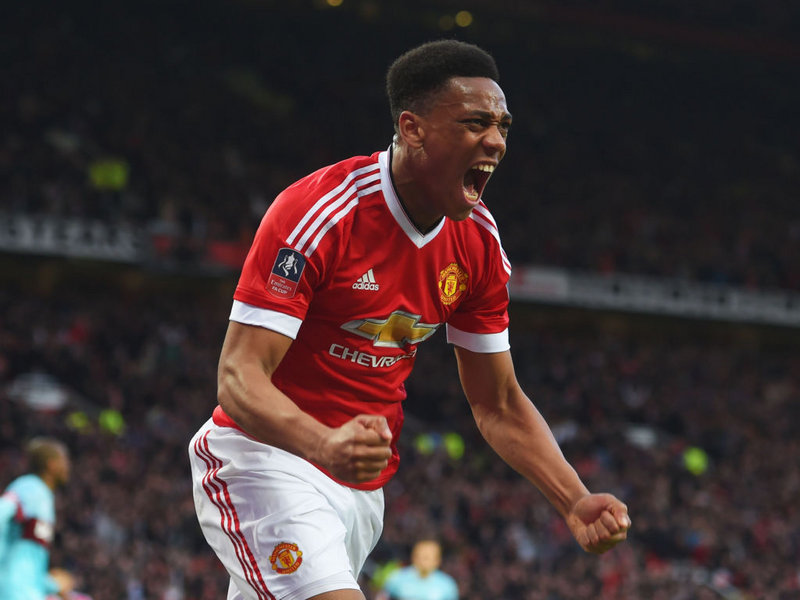 "If Martial doesn't renew his contract at Man Utd, Arsenal would be crazy not to try and snap him up,' the former Cameroon defender told Sporting Bet. He is a fantastic player and is starting to show what he can really do when given a good run of games."
"Martial will not go anywhere without being guaranteed first-team football, which I think he would get at Arsenal"
Lauren who was an important part of the Invincibles side of Arsenal under the Arsene Wenger and also won the Africa Cup of Nations with Cameroon. He was a versatile defender who could slot in midfield as well. Lauren also heaped a lot of praise for Barcelona's Ousmane Dembele, admitting that he would like to see him donning the Arsenal jersey in future. The Frenchman has also been linked with a move away from Camp Nou and the former Cameroonian feels he is a perfect fit for the Gunners.
"Everything about his style of play matches what Arsenal are looking for. He is not getting the playing time at Barcelona or playing in his strongest position, but Arsenal's high intensity will allow him to reach his potential."
"Dembele can play on either side of the pitch, which is a bonus and he has showed that he can do it against the big teams, coming off the bench to rescue points for Barcelona. I would love to see him at Arsenal "
Lauren was also very impressed by Unai Emery's tactical brilliance in the North London derby where the Gunners were victorious 4-2 over their eternal rivals Tottenham Hotspurs. Lauren points out that Unai Emery's changes after the first half were crucial to the final scoreline for the Gunners. Arsenal were 2-1 down at halftime and the Spaniard brought in Aaron Ramsey and Alexandre Lacazette in place of Alex Iwobi and Henrikh Mkhitaryan. The move proved very vital as the hosts fought back their way to a stunning 4-2 win over rivals and ended one of the best North London derby in the recent history on a happy note.