Currently, one of the brightest English sensations, Jadon Sancho has been awarded the Bundesliga Player of the month for October, 24 hours after he got his debut England cap against USA. The teenager entertained the Wembley crowd with his speed, flicks and sublime touches, a charismatic player, England direly needs for Euro 2020. Sancho left Manchester City for lack of first team football to join German outlet, Borussia Dortmund. The 19 year old impressed the national selectors with his run of 5 goals and 6 assists with a majority of them coming from the bench as an impact player.
He got a call up in English national squad in Wayne Rooney's farewell match against USA where the veteran striker praised Sancho's skills and touches hailing him as a future prospect, someone who can carry his baton forward. "Jadon is an unusual story for an English player," said England manager Gareth Southgate of his decision to blood Sancho. "He has been brave enough to go abroad. He hass played in the Champions League and excelled from the bench in the Bundesliga."
Much thanks to Sancho's star performance, Borussia Dortmund are sitting comfortably above the table 6 points clear of second placed Bayern Munich at the winter break. They finished at the top of Group A of the Champions League as well. Dortmund skipper and midfield starlet believes Jadon Sancho and Jacob Brun Larson can help mount the team's first sustained title challenge since they last won the league under Jurgen Klopp in 2012.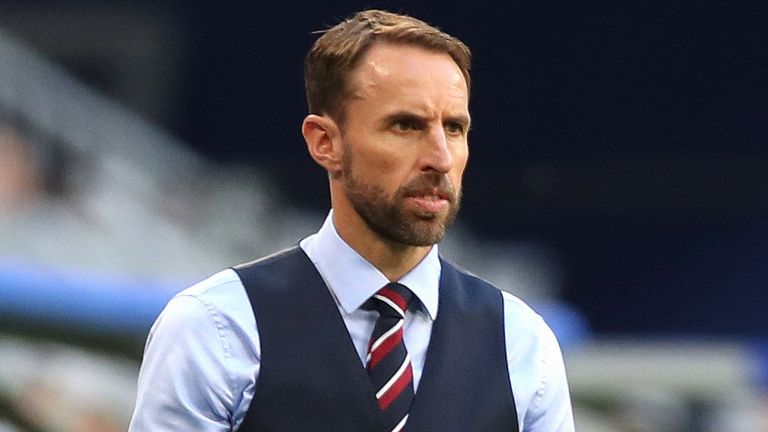 There has been talk for many years about the lack of opportunities given to young domestic talents at top English clubs and whether it is good for their development. Over the past years, a lot of national team talent has been just sitting on the bench or going out on loan to clubs from lower leagues, though that is no more the case now.
Jadon Sancho has clearly been an exception! He went out of one of the best squad in the Premier league in order to take up the challenge of first team football that too in a foreign league like Bundesliga. An 18-year-old who flourishing at Dortmund and has been called up for his country.
He probably isn't exactly ready yet for the likes of Real Madrid or Barcelona and they probably are not interested in him either  but he could do well at a club such as Dortmund which is still a place where there is pressure to perform week in, week out and he will get regular playing time.
Riding the example of Jadon Sancho, Chelsea's wonder-kid Callum Hudson Odoi is dreaming of a switch to the German champions with Bayern already matching his release clause of €35m. He along with Reiss Nelson, 19 at Hoffenheim can be example of English superstars to excel in foreign leagues.
The future looks really bright for these young talents and it will be interesting to see how things go forward for this player, who has been linked with a host of Premier League clubs in recent times too.