Story So Far And Messi Update- Argentine striker, Emiliano Sala signed for Cardiff City on Saturday for £15m from Nantes, The private jet which carried him and his agent disappeared from radar in the English Channel last night. Alderney lifeboat started a search and rescue operation at 8:50 pm for the Piper Malibu plane. The Guernsey lifeboat and two helicopters were also helping in the search. French civil aviation authority said that the plane went missing near Casquets lighthouse.
A search and rescue operation was initiated on Monday evening and continued till early Tuesday morning amid poor weather conditions. The search was terminated initially at 02:00 am in the morning but resumed with the first ray of sunlight. Channel Island air search officer, John Fitzgerald told the press, "After all this time the weather's quite cold, the water is very cold out there. It is becoming difficult to continue operations there. We just don't know how it disappeared at the end of yesterday." Also reported by Guernsey airbase reported that the aircraft took off from Nantes at 19:15 hrs and reported descent at Guernsey after which it went off the radar at 2300 feet.
Emiliano Sala had completed his signing from F.C Nantes to Cardiff City at a club record fee of £15m for a three and a half year deal. Sala had already completed the deal and flew back to Nantes to say goodbye t his teammates. He was to resume training from Saturday and was expected to play against Arsenal on Saturday.
The player's father, Horacio said on Argentine TV C5N Says he is very concerned about the news as he said he received it from one of his friends. He said, "I did not know anything. Could not believe it. I am desperate. I hope everything goes well."
Cardiff is increasingly becoming worried about the situation centring their new signing. In a statement, the club's chief executive Ken Choo said they were praying for "positive news" for the player and pilot. UK authorities have started calling coastguards of the Southern coast if they had seen anything but there had been no confirmations and a decision about another overnight search would be made at sunset.
On the other hand, Nantes had called off their Wednesday game in French Cup. Sala had been playing in France since 2012 and had scored 13 league and cup goals this season, third behind Kylian Mbappe and Nicolas Pepe. French media have reported that Nantes defender, Nicolas Pallois where he gave a photo with his Nantes teammates captioned, "The final goodbye @FCNantes."
Sister's Comments-
Further, there were stories that the search had been called off recently, though his sister still believes that he and the pilot are still alive. On the other hand, the Argentine president has backed a new search for her brother and the search still goes on for the missing star.
Messi Joins Campaign-
Messi has joined the campaign to find Emiliano Sala. The latter's family has hired in a private company to resume search. The Argentine international and one of the greatest ever to play the game is trying his best to help his compatriot and the family in their tough times and hopefully, their efforts yield something positive.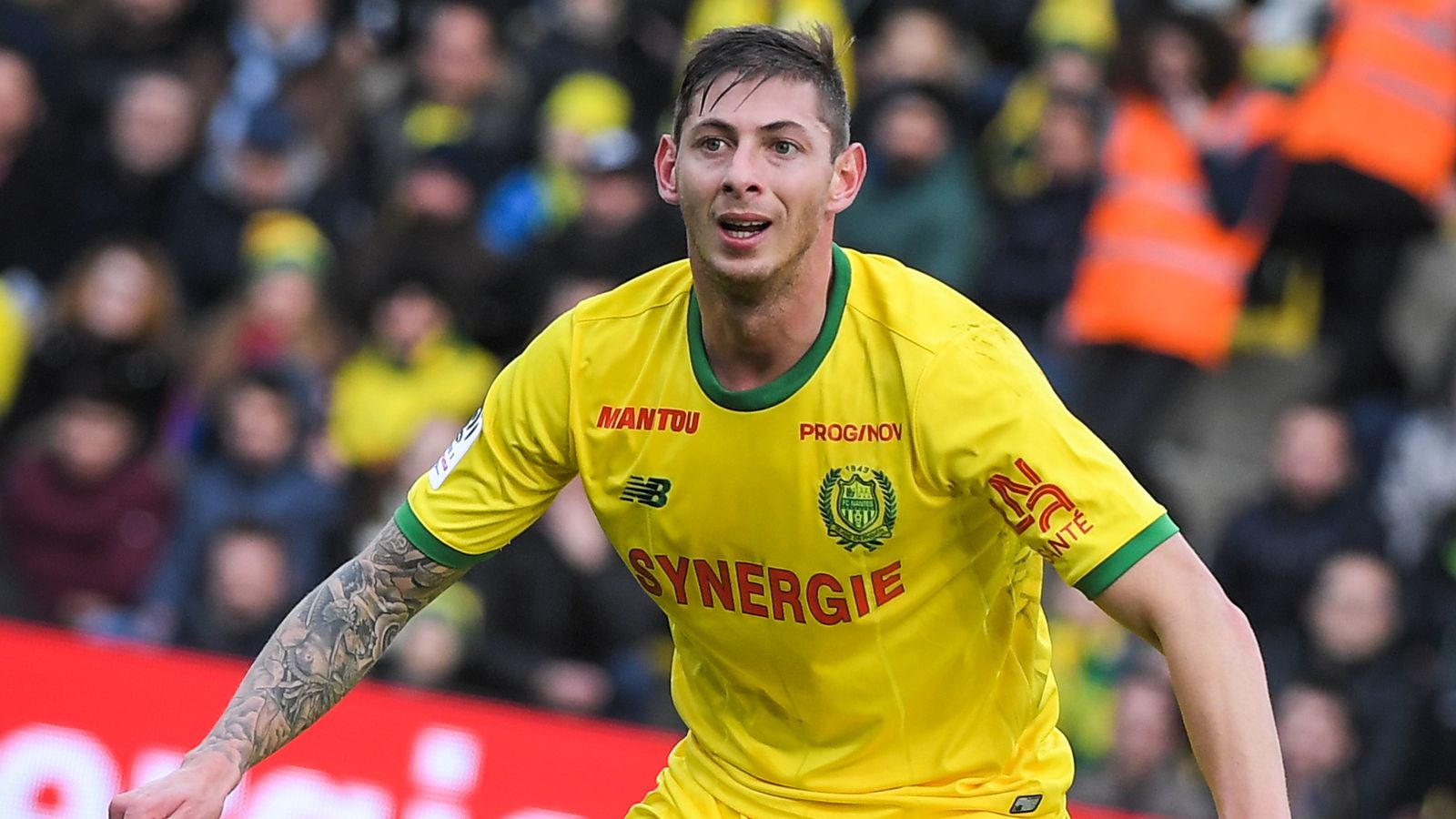 Diego Maradona and Sergio Aguero were also some of the big names to call for more help. That is in this case and hopefully, their efforts pay off.
Legal Action-
The Premier League club could now launch a negligence claim over the plane disaster. It has been stated that the star was being brought to England in a plane built back in 1984. This was piloted by a part-time gas engineer. The club will suffer a £14m loss, despite the insurance claims coming through. They will want to take steps to avoid that.
There were also some stories going around of the player's conversations with his agent's son about the flight. Son of agent Willie McKay had arranged for the journey. Though he had no say in the choice of a plane or the pilot, as confirmed.
Leicester City FC Is Bae, Respect-
Lastly, it was being reported that the Foxes have offered to recall Islam Slimani from Fenerbahçe. That is to send him on loan to Cardiff, as a gesture of football solidarity. If this is true and the deal actually happens, so much more love and respect for Leicester.
Leicester have offered to recall Islam Slimani from Fenerbahçe and loan him to Cardiff as a gesture of football solidarity.

Respect! ??#PrayForSala #CardiffCity #LCFC pic.twitter.com/K9ZuPXvmZe

— The SporTalk ⚽ (@TheSporTalk) January 25, 2019