Ole Gunnar Solksjaer has been the heartthrob of Stretford End fans for 11 years while his stint at Manchester United as a player but this winter, he came back to take up the role of interim manager of his boyhood club. And boy, he has returned in some style. Under Solksjaer, United have won 6 out of 6 matches, 5 in the Premier League and 1 in FA Cup making him the only manager to achieve the feat after Sir Matt Busby.
Solskjær was actually appointed by the United board as the interim manager to lift the mood at Old Trafford, post-José Mourinho. Along with Solskjaer's arrival, United have had the shackles off and are scoring like they used to do. The greatest revelations have come from Marcus Rashford, Paul Pogba and Romelu Lukaku with the trio scoring 10 goals among them. In fact all the three players were castigated by Mourinho during the latter stages of his united tenure serves as a timely reminder of the embarrassment of riches that came to be neglected as a consequence of Mourinho's negative approach from the Old Trafford touchline. Only Antony Martial was among the forwards who thrived during later Mourinho era scoring 5 goals in 5 games.
Although United hadn't faced any big opponents in this period, Solskjaer's litmus test was on Sunday against Tottenham, where he flourished once again. Mauricio Pochettino, Tottenham manger was heavily linked with Manchester United, after Jose Mourinho's departure. Sunday's result as expected to forecast the future for Solksjaer, as to whether he had made an imprint on his position as a future Manchester United manager. If not, the Argentine will have the last laugh regarding this, though that did not happen eventually.
The Red Devils beat their rivals 1-0 and it was the smiling assassin who prevailed once again, beating his opponent.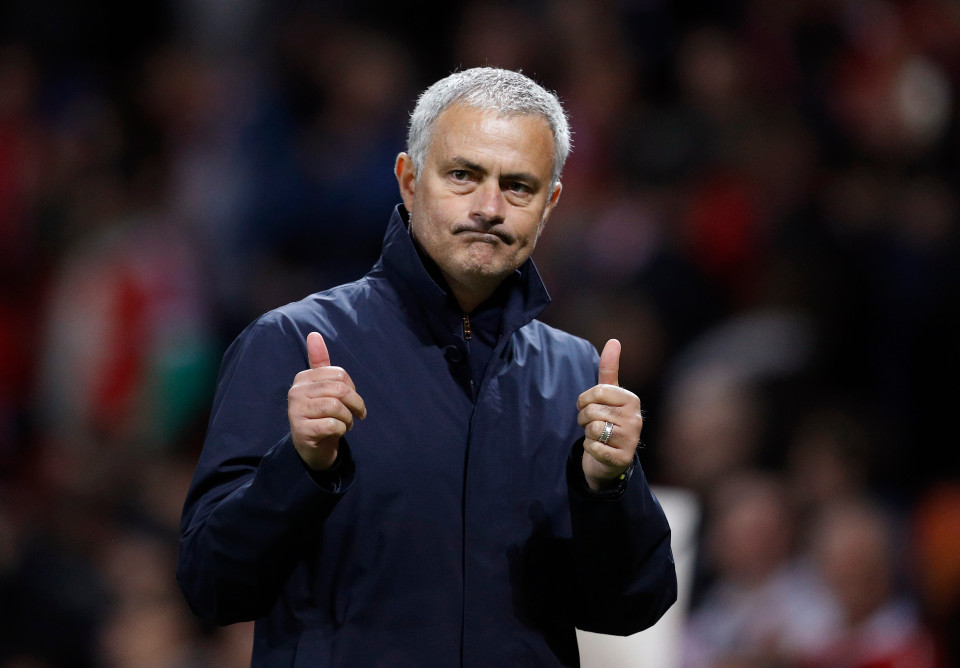 Solksjaer has had just one month to show his performances which draws him more praise but his efforts as a manager cannot be ignored. Right from the first press conference he was adamant about the fact that Manchester United need to outwork and outperform what they are now. Solksjaer insisted there was a "hairdryer" ready for the players.
The Norwegian does not come across as someone inclined to emulate Sir Alex Ferguson's famous blasts of temper but he said he would not be afraid to repeat the off-field tactics of a man he still refers to as the manager and the boss. The 99' UCL winning goal hero also hailed Sir Alex Ferguson as the greatest manager, a man from whom he has learnt everything.
"I started taking notes as early as 2003 when I wanted to concentrate on coaching in the future. Whatever my success is today it is due to him [Ferguson]. He has been a phenomenal father figure for the players."
Critics may have raised quite a few questions about Solskjaer's appointment but we need to look at why Solksjaer should be kept at the club as the manager for quite some time. If we look at big clubs with great history like Bayern Munich, Barcelona, Real Madrid, every club has thrived under a coach who has been at the in the club for many years in different roles.
Bayern Munich under Jupp Heyncks, Barcelona under Pep Guardiola and Real Madrid under Zindedine Zidane were successful due to the fact they understood the very infrastructure of the club. All of them were successful players for their clubs at some time, later some opted as youth coaching, B team coaching, assistant manager and then finally into the supreme position for the team. Now, this is exactly the way how Solksjaer evolved into the prime position at Manchester United. He can excel in a club which he is loved by so much following the steps of other club legends.