Chelsea legend John Terry admits that he does not miss his playing days after moving to coach professionally as there was too much pressure in the last phrase of his career. Terry is now with Aston Villa where he ended his professional playing career and is currently the assistant head coach for the Championship side. The Chelsea legend left the Stamford Bridge back in 2017 to spend a season with the Clarets as their club captain in the Championship. Terry led them to a great season where they eventually ended up being beaten by Fulham in the playoff final and the former England captain decided to hang his boots after a long and illustrious career.
The Villains have improved after Dean Smith's arrival as he replaced Steve Bruce at the helm. However, the club is still languishing in 13th position eight points adrift from the top six spots and have struggled to maintain consistent results in the season.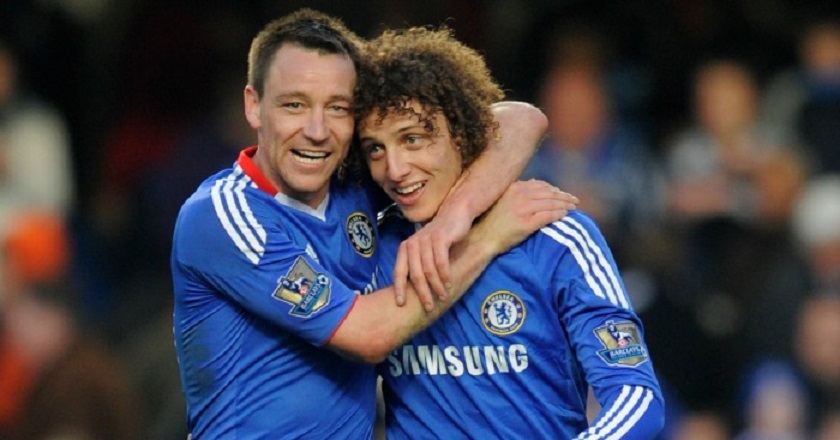 Terry was caught by Sky Sports and when they asked if he misses his playing days, he told: "Do you know what? I have not. Missing the Monday to Friday, I get that, but the pressures of games…"
"It is funny because you watch games like the League Cup final, you want to still be playing, but the pressures that surround it, and the pressures I put myself under later on in my career, I probably did not enjoy, and that is why I am enjoying retirement."
Terry with his new role after retirement has been in the mix of few things. With Chelsea struggling to get going this season and facing humiliating defeats against Bournemouth, Manchester City and Arsenal did bring in speculations that current boss Maurizio Sarri can be replaced by the club legend, John Terry.
With matters getting worse in the Carabao Cup final against Manchester City and that substitution row involving Kepa Arrizablaga, Maurizio Sarri and also Willy Caballero also strengthen the rumours of the former Napoli boss to leave Stamford Bridge. Terry with a huge amount of experience and being the soul of the club he is considered to be his replacement in the newer future.
Terry's experienced at Chelsea is unmatched as the veteran as has played under the likes of Jose Mourinho, Carlo Ancelotti and Antonio Conte at Stamford Bridge, and said he tried to learn something from each of them.
"I always took an interest in what was going on; with certain managers there were things I liked, and a lot of things I did not like, and why I would do it, why I would not, and what I think the players want and need," the 38-year-old added.
"I had a lot of notes from sessions I had seen previously from really good managers, and some sessions from managers that didn't work and the players did not enjoy."
The veteran currently assists Villa boss Dean Smith alongside his co-assistant head coach Richard O'Kelly who also worked with Smith at his previous club, Brentford. Terry is currently enjoying his retired life and is learning new things about coaching and it is very possible that one day he will return to Chelsea being the manager of the Blues.
"It forms day-by-day," Terry says of his coaching style. "Sometimes I walk in from a training session and I am disappointed in myself that, whether it be a passing or possession session, it does not go as well as you think.
"Like you always do, as a player and a coach, you always have to walk in from a training session and say: 'How can I improve, what did I do right, what did I do wrong?' Very much the same as a player. Sometimes you come in and say: 'I have nailed it,' but you have to write it down.
"It is a bit like being at school, constantly learning, and I am like a sponge at the minute. You have to analyse yourself."