According to the latest reports, Manchester United midfielder Paul Pogba is serious about moving away from the Theatre of Dreams to join one of the La Liga heavyweights Barcelona or Real Madrid. The French ace also revealed that it would be a dream to make a move to the Los Blancos putting his future at Manchester United under further speculation.
When Jose Mourinho was in charge of Manchester United at the start of the season, the United fans were hoping that this horrendous patch ends soon. Mourinho instilled a very defensive philosophy into the club and the football at Old Trafford lacked conviction, it was not something that the United faithful were used to seeing on a regular basis from their team.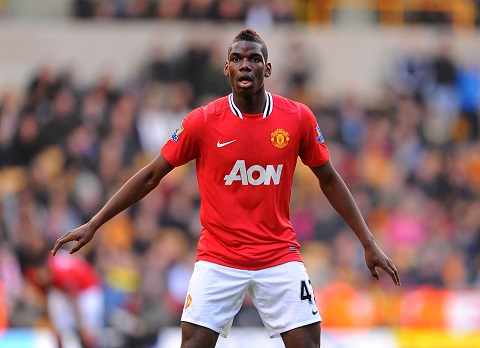 There were also no results which were backing Mourinho and his dire football meant that the writing was on the wall for the 56-year-old manager. Fierce rivals Liverpool hammered the final nail in the coffin for the Portuguese ace after a 3-1 humiliation and Mourinho was sacked just a few days later.
United then turned to a familiar face in the form of Ole Gunnar Solskjaer to take over the reins at least until the end of the season. However, the Norwegian has exceeded expectations since December and has also put himself in contention for the job on a permanent basis. The 46-year-old guided Manchester United to the quarterfinals of the Champions League in a dramatic manner after overcoming a 2-0 deficit and winning 3-1 at the Parc Des Princes.
United are also in fifth place on the Premier League table just two points behind fourth-placed Arsenal, in the hunt for a Champions League berth. The players now seem happy playing under Solskjaer and even Paul Pogba is showing us the reason why United spent big money on him. The Frenchman has rediscovered his best form and is playing with a lot more freedom and with the chance to express himself, he has been the catalyst for the turn in fortunes for Manchester United.
However, these impressive displays have now gained attention from La Liga giants Real Madrid and Barcelona. The Catalonians have already lured in Ajax youngster Frenkie De Jong who will join the Camp Nou at the end of the season. With Real Madrid struggling this season, the Los Blancos will have to reinforce their squad to bring back the glory days of the past. The La Liga giants reappointed French manager Zinedine Zidane and they are targeting a big name player to bring to the Santiago Bernabeu in the summer.
Last week, 26-year-old Pogba admitted that it would be a dream come true to join Real Madrid, flirting with the Champions League holders, "As I have always said, Real Madrid is a dream for anyone. It is one of the biggest clubs in the world. There is also [Zinedine] Zidane as a coach and it is a dream for anybody who likes football. For now, I am in Manchester. We do not know what the future holds. I am at Manchester and I am happy."