Ex-Manchester United manager Jose Mourinho had admitted that he would have liked to see the Red Devils face a Premier League opponent in the quarter-final of the Champions League. However, much to the displeasure of Mourinho, United will now face La Liga champions Barcelona, which is actually a mouth-watering contest in itself.
It has been quite an extraordinary season for Manchester United this term as they had Jose Mourinho at the start of the season as their manager. The 'Special One' instilled a very defensive philosophy into his players at United and the lack of conviction was there for everyone to see. With dire football and no results, there was a terrible sense of inevitability about Mourinho's job and things just went from bad to worse for the former Chelsea and Real Madrid boss.
A 3-1 humiliation against fierce rivals Liverpool hammered the final nail in Mourinho's coffin as Manchester United manager. Just a few days later, United decided to sack Mourinho and hire a familiar face in Ole Gunnar Solskjaer back in December.
The Norwegian returned to Old Trafford as a manager this time around and he has once again brought smiles to the faces of the United faithful. Solskjaer was initially hired to stabilize the club until the end of the season but he has exceeded expectations at Old Trafford which has put him in contention to secure a permanent job at the end of the season at Manchester United. Solskjaer led United to the quarterfinals of the Champions League with a dramatic win over Ligue 1 giants Paris Saint Germain last week which almost guaranteed his position as manager for next term. United are also in the hunt for a top 4 berth which could propel them to play in the Champions League next season as well, something that looked very unlikely under Mourinho.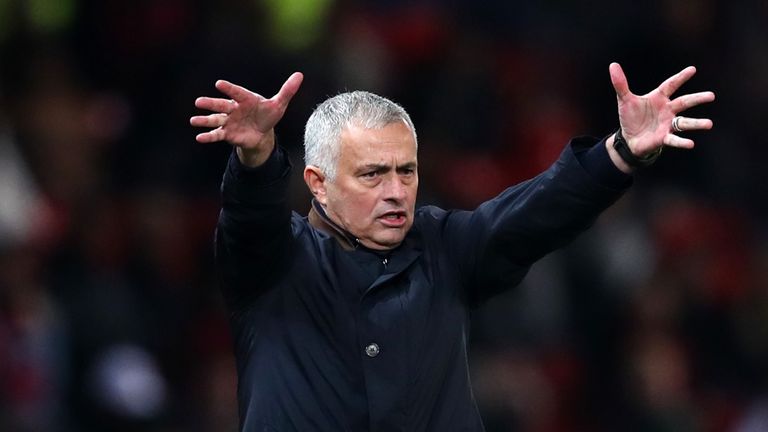 However, Mourinho is currently working as a pundit on football news channels and he stated whom he would like to see Manchester United face in the quarterfinals of the Champions League. With Manchester City, Liverpool, Juventus, Barcelona, Tottenham Hotspur, Ajax and Porto as options Mourinho said, "I would like English teams to play against each other, without any kind of preference. 'But I would do two matches between English teams, which would mean two teams would be in the semi-finals. I think if the draw gives something like Manchester City versus Manchester United, or Tottenham against Liverpool, for example, I think would be absolutely fantastic matches. My second choice would be not by tactical or emotional reasons but by what I think would be fantastic extra motivation I would do Ajax versus Porto, as that would mean one of them to reach the semi-finals. They are doing so, so well during the competition that I think it would be amazing for one of them. It would be amazing for Portugal as a country, the Netherlands as a country, to have a team in the semi-final"
Mourinho went on to explain the draw he would not like and would be delighted that things worked out for him in this case. He further added, "I would not like Juventus against Barcelona because I think it would be something really special Barcelona against Juventus in a possible final or semi-final. Two great teams that are not being successful in the Champions League for a few years, of course Juventus so much more than Barcelona, 'And led by two big players Cristiano [Ronaldo] and [Lionel] Messi is something I would not waste on a quarter-final, I would wait a little bit more."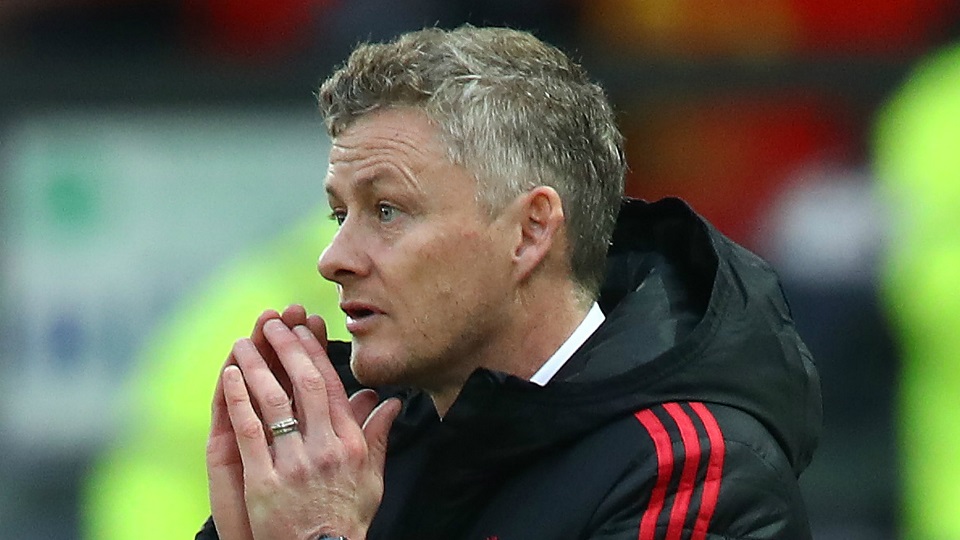 The Actual Draws-
Liverpool will now play Porto and it seems that the fans of the Reds are rather relieved and happy, as they have a comparatively easy draw. They will be hoping that their team can finish off their rivals rather easily and focus on the Premier League title race as well.
Manchester City play Tottenham, in which Pep Guardiola's side will be expected to decimate their rivals over the two legs, but in football you never know. Both teams will be facing off against each other three times in the month of April, within a span of about ten days.
Barcelona play Manchester United in yet another mammoth test for Solskjaer, as this time it will be time for some Messi magic at Old Trafford. This time will be really fun and the fans are already excited to watch it, as these two top European giants face off against each other in the quarter-final of the Champions League.
Lastly, Juventus play against Ajax, which means that Ronaldo gets to avenge Real Madrid's defeat at the hands of the Dutch side. The former champs of Europe were eliminated shockingly by Erik ten Hag's team, though it can be said that the La Liga giants have been really poor right through the campaign.
It will be really interesting to see which team eventually wins this competition this year, with the crowning of a new champion being a certainty.