According to famous football pundit and journalist Guillem Balague, Chelsea's Eden Hazard and Real Madrid's Gareth Bale could be offered on a swap deal in the summer transfer window. The two wingers could make a possible exchange as they are linked with moves away from their respective clubs.
Ever since Maurizio Sarri has taken charge of Chelsea football club in the summer of 2018, he has done quite an impressive job so far by replacing his fellow Italian compatriot Antonio Conte. The ex-Napoli master tactician received plenty of praise and plaudits from fans and pundits across the globe for the impressive and effective football that he brought into the Premier League. Sarri guided Chelsea to the final of the League Cup but lose out to Manchester City in the penalty shootout. The Blues are also into the quarter-finals of the Europa League but suffered slip-ups in the League table.
Chelsea is currently in sixth place on the Premier League table and they will struggle to finish in the top 4 this season. If they fail to do so, there will be no Champions League football next season and club talisman Eden Hazard could move away from Stamford Bridge.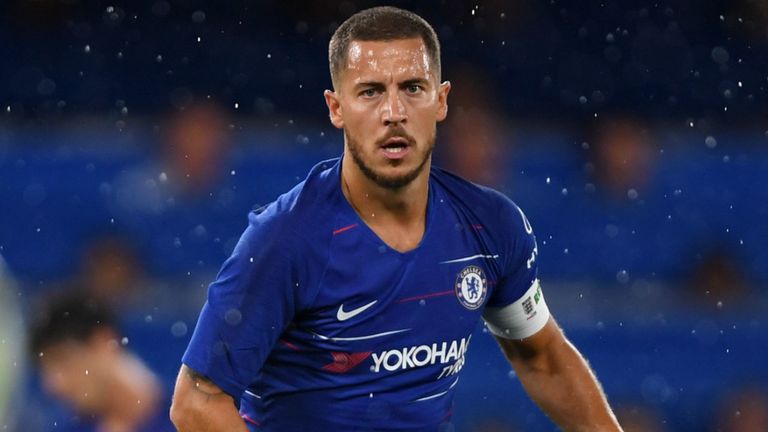 The Belgian has been long linked with a move away from Chelsea with European champions Real Madrid keen on signing the star winger. Hazard revealed that it would be his dream to play regular football at the Santiago Bernabeu and has flirted with the La Liga giants in the past.
One player who is suffering a torrid time at Real Madrid is Welsh superstar Gareth Bale. Since the departure of Cristiano Ronaldo in the last summer transfer window, the 29-year-old winger has not been able to fill the boots of the Portuguese international at Madrid. There have been reports of Bale returning back to the Premier League and a possible swap deal with Chelsea's Eden Hazard is on the cards according to Spanish journalist Guillem Balague.
With Zinedine Zidane returning back as manager of Real Madrid, he will try to get the best out of Bale but if the Frenchman does not succeed, he will have to look at alternatives. Zidane has hinted publicly revealed his admiration for Hazard and how he would like to work with the Belgian one day.
Balague said, "So, to get the best out of Bale, Zidane is going to have to put an arm around his shoulder. But the first option will be to try and sell him, but it won't be easy because he earns about €12m euros net and Real Madrid will probably want around €75m to sell. He's going to be 30 in July, so Manchester United may think twice about putting that kind of money in the direction of Real Madrid and Bale. If Chelsea had the possibility of signing Bale it would be a swap with [Eden] Hazard and I expect all that to appear in the equation. But I feel Bale does not want to leave. Bale would like to stay at Real Madrid."