Tottenham Hotspur manager Mauricio Pochettino will be facing a two-game touchline ban and will also be fined £10,000 by the Football Association. Pochettino will face the ban following his reaction to referee Mike Dean at the full-time whistle moments after Spurs lost to Burnley in the Premier League a couple of weeks ago.
Mauricio Pochettino has been facing a difficult spell off late as Spurs seem to have bowed out of the Premier League title race in the last few weeks. The North London side suffered back to back defeats at Burnley and Chelsea and then drew the North London derby against fierce rivals Arsenal just a few days later which all but ended their title hopes this season. However, a week of dire results was forgotten last night when Spurs qualified to the quarterfinals of the Champions League handing Bundesliga club Borussia Dortmund a 1-0 defeat and winning the tie on impressive aggregate 4-0.
Despite qualification in the quarterfinals of the Champions League, Spurs boss Mauricio Pochettino has not really gotten away with his row with Mike Dean after his side suffered a 2-1 loss against Burnley at Turf Moor. The incident took place after the game when Pochettino went and confronted Mike Dean in the middle of the ground at Turf Moor questioning the decision which led to one of the Burnley goals. The 47-year-old manager then appeared to get even angrier following a comment made by Dean. But now Pochettino will be facing a touchline ban for two games by the FA( Football Association).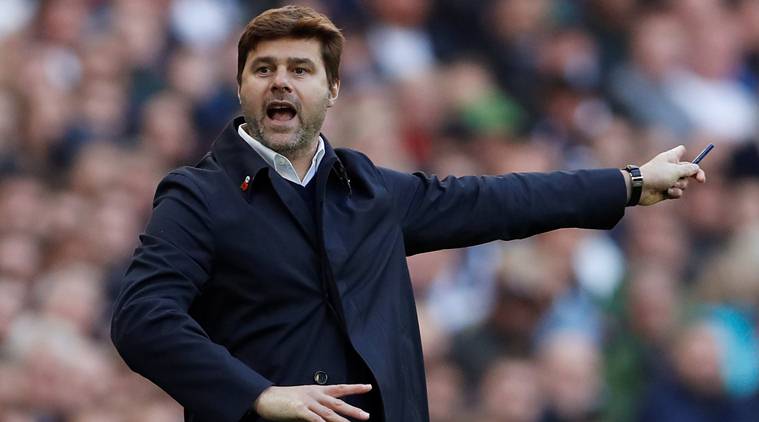 A statement posted by the FA on Wednesday stated, "Mauricio Pochettino has been fined £10,000 and will serve a two-match touchline ban following an Independent Regulatory Commission hearing. The Tottenham Hotspur manager accepted an improper conduct charge from The FA, which resulted from his language and/or behavior – both on the pitch and in or around the tunnel area – at the end of the game against Burnley on 23 February."
Pochettino did not reveal the conversation that took place between Mike Dean which caused him to receive the ban but also stated that he would be surprised if he received a ban for his actions, "A ban, why? I do not believe that it is going to happen. I do not think that's going to be fair. Do you think it is fair? For what? For what? It was a conversation, no? Maybe it was close but it was a conversation. I do not believe it is fair. But I am going to accept if they ban me and I can not be in the dugout against Southampton. I am going to accept. It is different if it is fair or not. I do not believe it is but I am going to trust the FA and accept what they say."
Pochettino was unable to give out instructions to his team when they faced his former side Southampton at St Mary's, which they lost 2-1. Next up is the home game against title contenders Liverpool, where he will be missed once again too.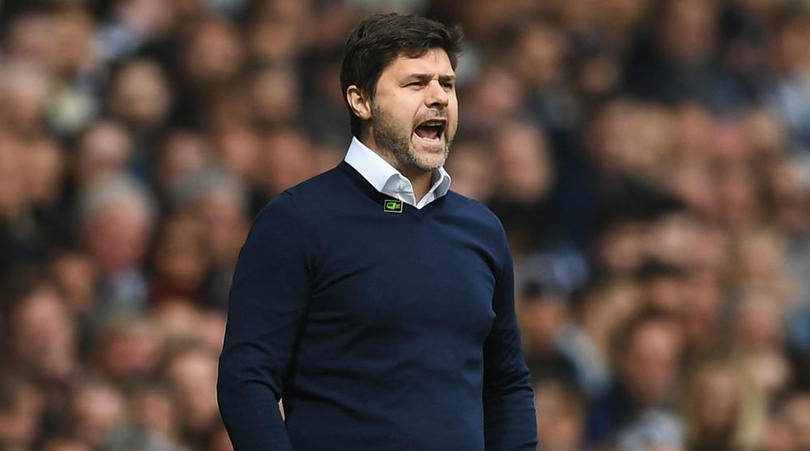 Spurs will face a tough task without Pochettino on the sidelines, as they still have to ensure Champions League qualification trying to get into the top 4.
They have been struggling in recent times to get the job done and this will now be another handicap for the north London giants, who are once again bottling games. They have suffered some big time defeats to the likes of Burnley and Southampton and the impact is already showing.
It will be interesting to see how things work out for them in the match against the Reds, who already beat Bayern Munich in the Champions League in mid-week and will want to continue building on their form. They are keen to win the Premier League title this term, as Jurgen Klopp is still trophyless since taking over at Anfield and will want to change that soon.