Former Liverpool stars Jamie Redknapp and Graeme Souness have stated that this could be the end of Chelsea and their winning streak as a top club. The two pundits also touched upon the Eden Hazard situation and whether he could leave the club or not in the upcoming transfer window.
Maurizio Sarri took charge of Chelsea football club in the summer of 2018 when he took over from fellow Italian compatriot Antonio Conte. The ex-Napoli master tactician was given plenty of praise and plaudits by fans and pundits across the globe for instilling an effective and attractive brand of football into the Premier League. Sarri led Chelsea to the finals of the League Cup but they eventually lost out to Pep Guardiola's Manchester City during the penalty shootout. The West London club also booked their places in the quarterfinals of the Europa League but despite all these positives, Chelsea's Premier League form has been a major worry off late.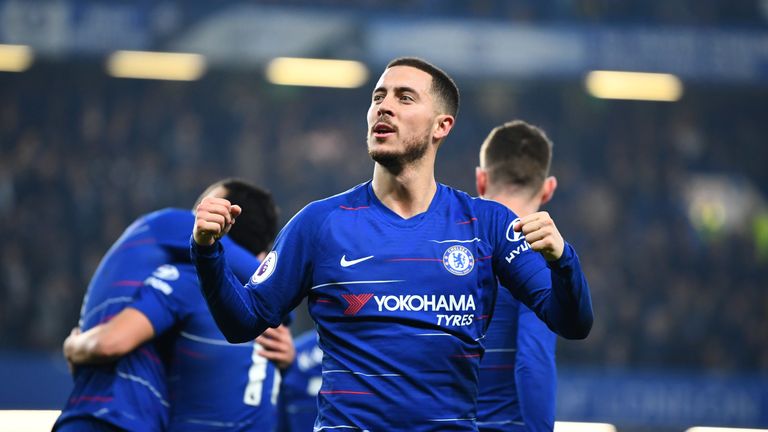 The Blues have slipped into sixth place on the table and are in an uphill battle to finish inside the top four and be eligible to qualify for the Champions League next season. A recent 2-0 loss against Merseyside club Everton last weekend at Goodison Park did not help Sarri's cause as they had a chance to close the gap on their top 4 competitors. With eight games left in the campaign, Chelsea needs to buckle up and perform or else they could lose out on keeping hold of talisman Eden Hazard at Stamford Bridge.
Speaking on Sky Sports as pundits, former Liverpool star Graeme Souness stated that it could be a difficult time ahead for Chelsea, "If you are Hazard, you are one of the best players in the world, and you are thinking I am now arguably at the peak of my career and I want to be winning the big trophies. Will that happen at Chelsea? I do not think so. They look like they will struggle to get into the top four. Chelsea has a big decision to make, do they cash in or let him walk in 15 months? It is difficult times ahead for Chelsea. I think there is a big sea change in how they see things going forward. I do not think they will be winning trophies in the immediate future."
Another ex-Liverpool star Jamie Redknapp also explained that Hazard is a key player for Chelsea but it will be difficult for the club to keep hold of him without Champions League football, "Hazard is the key. He went to Chelsea for the Champions League but if they don't get in it this year then it gives him an excuse to leave. He seems incredibly loyal and obviously loves the club, but he has a real predicament if they do not get into the Champions League, and so do the club, because it is an opportunity to cash in, but you can't buy anybody to replace him. When they won titles they had Didier Drogba, one of the great centre-forwards, and they had Diego Costa. I don't think they have that person now. I think the fans have to be patient. They have to try to keep hold of Hazard but if they can't I want to see the players like Callum Hudson-Odoi been given a chance. The fans want to see young players get a chance."
Though the two Pundits have had their say, the final decision will be in the hands of the west London outfit's board and the Belgian international himself. Only time will tell what he does eventually decide.