Marko Grujic is having a brilliant season in the German Bundesliga for Hertha Berlin SC. The Serbian international is on loan from Liverpool and has brilliant through the course of the campaign and has impressed the Berlin management to an extent that they would like to keep on a permanent deal but the asking price of Jurgen Klopp's management has apparently put them off.
In a recent report, it was mentioned that Atletico Madrid are interested in the player and the Reds are open to sell Grujic who has never been a regular since his arrival at Anfield in 2016. He has already been loaned out thrice and Jurgen Klopp does not see him as a part of the future Liverpool squad despite his massive improvement in the Bundeliga this season.
The Reds have slapped a £35m price tag on him and are looking forward to offload him while the fans want him to give him a chance after his brilliant season in the Bundesliga. However, not all fans were happy with the fact that the player was on sale and will possibly be sold soon.
There have a series of reactions on twitter and here are some of them which were in favour of retaining his services for the upcoming seasons:
"If they value him at that give him more time at the club. Instead of playing s**** like Lallana and Moreno who are not even worth £5".
"Keep him until January, see if he is ready to rotate with Fabinho."
"Hell no, why are we going to sell such an in demand player. Give him his shot at the club, he was Klopp's first signing so he obviously saw something in him. He provides cover for Fabinho".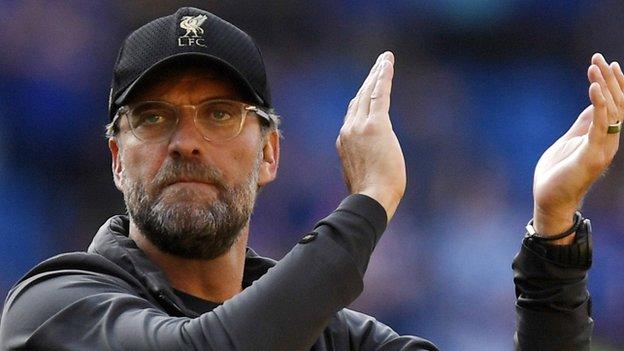 "Honestly love him. I really wanna see him in the first team next season. Doing bits in loan as well."
"Grujic should come back and we should release both Lallana and Milner."
"Keep him. Excellent option for our midfield and can be a long term replacement to Gini and Hendo."
There are certain fans who are skeptical about whether he's still ready for the Premier League or not. The 22 year old has featured 20 times in the league and DFB Pokal this season for Hertha Berlin and has scored 4 times and assisted 1 more in the process in 1691 minutes. He's a versatile player who can cover the attacking and defensive midfield positions while naturally being a box to box midfielder.
There was a set of skeptical fans too, who were possibly thinking about the various targets that can join the club this summer. They had the following opinions (some of them):
One fan said: "Probably not true, but £35m for Grujic would surely mean Knighthood for Edwards?"
Another spoke: "The saying goes something like this- rip their f****** hand off".
Liverpool are expected to further strengthen the bench next season and if Klopp feels, Grujic is not Liverpool standard, he will be definitely be offloaded, there is no doubt about that. The deal would only give Liverpool additional cash to invest in the market and build a better and stronger squad for the next season. The German boss has already proven himself to be the right person to get some key deals done and he will be hoping for more of the season, once the current campaign ends.
The German manager has a lot of targets on his mind for the summer transfer window and has a truck-load of midfield reinforcements in his squad, due to which Grujic might not get a chance at Anfield any time soon.
Therefore, it becomes the best option for him to leave and look for a club that can actually offer him regular football. The Reds have not won a single title under the former Borussia Dortmund manager so far and it will only be best for all parties to part ways, as the Reds are in need of match-winners and will not be in the mood to experiment any time soon.