According to the latest reports, Chelsea star Ruben Loftus Cheek has admitted that he wants to keep learning and working hard as a player to improve on his traits. The Blues midfielder cannot really be bullied and is a strong physical presence in the team that Chelsea fans should be grateful for in such dire times.
Maurizio Sarri has done quite a decent job with Chelsea football club ever since taking charge in the summer of 2018 by replacing fellow Italian compatriot Antonio Conte at the helm. The 60-year-old ex-Napoli master tactician received plenty of plaudits and praise from fans and pundits all across the globe when be brought his effective and attractive brand of football into the English Premier League. Sarri helped Chelsea to the League Cup finals but eventually lose out to Pep Guardiola's Manchester City in the penalty shootout. The Blues have also made it to the quarterfinals of the Europa League and look like proper contenders to go all the way and win the continental competition.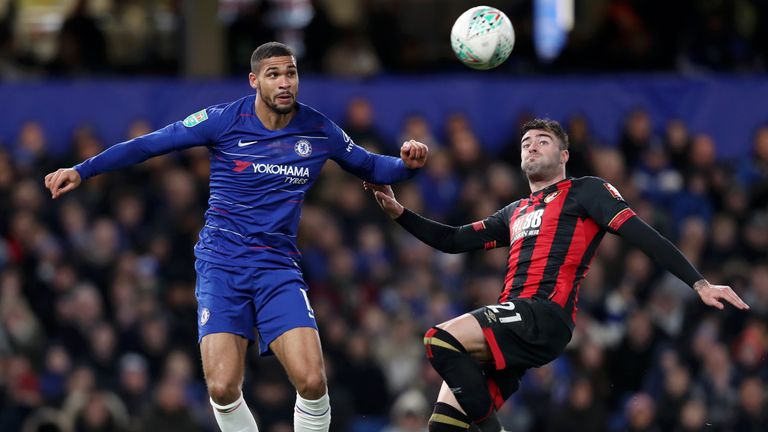 The West London side is still struggling to finish inside the top four of the Premier League as they have fierce competition from rivals Manchester United, Tottenham Hotspur and Arsenal for the final two spots in the Champions League berth. Recently, Chelsea suffered a 2-0 loss against Liverpool and that crumbled their hopes of reaching the final four for the elite competition next season. In a dreadful season that could also see a few star players leave Stamford Bridge at the end of the summer, academy product Ruben Loftus Cheek has given Chelsea a silver lining among the clouds.
The 23-year-old Loftus Cheek has developed immensely over the past few seasons as his recent spell on loan with Crystal Palace also helped him to book a place in the World Cup semifinals. Chelsea could build their midfield around Loftus Cheek in the future as he has proved himself to the Blues faithful this term.
Sarri did not use Loftus Cheek at the start of the season and when called upon he was used as an attacker or on the flanks. Since the turn of the year, the Englishman has been used at the heart of the Chelsea midfield more often alongside Jorginho and N'golo Kante. The physicality of  Loftus Cheek, his defensive mindset and the ability to pick out a pass and score goals in the attacking third makes him a serious prospect for the future of Chelsea football club.
In an interview with Chelsea's in house magazine, Loftus Cheek said, "He (Sarri) told me I needed to improve my positioning and develop my defensive awareness if I wanted to play in midfield for him, But I worked hard on the things he had talked to me about and I think I have improved a lot on that aspect of my game. And he seemed to see the improvement and I think he sees me as a midfielder now too. I completely respect the honesty of that and it gave me something to work towards. I have improved off the back of it and now I'm playing in midfield, so he is an honest guy."