According to the latest reports, Premier League side Manchester United are closely monitoring the situation of Napoli centre-back Kalidou Koulibaly for the upcoming summer transfer window. Partenopei manager Carlo Ancelotti has insisted that he will not allow any of his players to remain in Naples if they have their mind and heart on playing elsewhere.
Manchester United were in dire straits early on in the season when Jose Mourinho was in charge of the club. The Portuguese manager created a very toxic atmosphere at Old Trafford with his defensive football and negative tactics. With no performances to showcase the results, United decided to part ways with the 'Special One' in December. The Red Devils then turned to a familiar face in the form of Ole Gunnar Solskjaer to take over the reins at least until the end of the season to stabilize the sinking ship.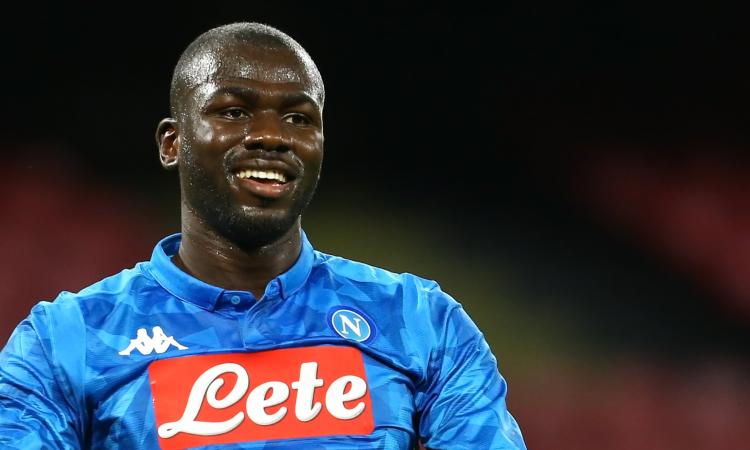 The 46-year-old exceeded expectations with his first few games managing Manchester United and initially turned the fortunes of the club around. Solskjaer helped United complete a dramatic comeback against Paris Saint Germain in the Champions League after trailing 2-0 in the first leg to only win 3-1 at the Parc Des Princes and qualify for the next round. United are also in the battle to finish inside the top four and will be eligible to qualify for the Champions League next season.
Solskjaer made this possible and the club opted to hand him a three-year contract and appoint Norwegian as a permanent manager of the club. However, results have not been going United's way over the last few weeks and Solskjaer is well aware that he needs to reinforce his squad in the upcoming summer transfer window in order to win trophies and silverware in the near future with United.
One area where the English giants need to strengthen is their defensive line and Solskjaer has to buy a top-class central defender in order to bolster United's rearguard. United are keeping close tabs on Senegalese superstar Kalidou Koulibaly as 27-year-old has been rock solid for Italian club Napoli but there are rumours that he wants an exit to win more trophies elsewhere. Napoli manager Carlo Ancelotti has revealed that he does not have to sell his best players and can also resign players if anyone chooses to leave. But the Italian boss also stated that he will not stand in anyone's way if they want to leave the club in the upcoming summer transfer window, "We do not need to sell our best players. We can sign new players following our ideas. However, I am not going to block who wants to leave, I have never done it in my career."
Ancelotti was also asked whether he would like to return to England one day to which he replied, "I am happy in Naples, nothing has changed. I want to continue what I have begun; there are all the conditions to be motivated, the rest is just talking."
United will be on red alert following Ancelotti's statements and looking to lure Koulibaly to the Premier League if given a small chance.