"He is good enough to play for Brazil. I love to watch Scholes, to see him pass, the boy with the red hair and the red shirt"- everyone knows how great one has to be to get this rating from the legendary player and Brazilian icon Sócrates. Not only him, the likes of Zinedine Zidane, Thierry Henry, Edgar Davis also used flattering words to describe Scholes' greatness on the pitch. Nothing is unachieved by him in the Royal red shirt.
His loyalty towards the club is applause-worthy as he never left his boyhood club Manchester United throughout his professional career.
Though he is from Irish descent, he grew up in his beloved Manchester, as his family moved to England when he was just 18 months old. He started his training with United when he was just 14 years old. In the United Academy, David Beckham and Ryan Giggs were his teammates. Though he didn't get much limelight while playing for the junior team, Ferguson saw his potential and promoted him to the first team at the age of 20. He marked his arrival by scoring two goals against Port Vale and winning the match 2-1 on his debut.
He was one of the most exciting young talents back then. He was accurate with his passes and his work rate was immense. The Englishman had versatility, by virtue of which despite being an attacking midfielder, he could change his position to defensive mid or box to box role. He was great in link-up plays as well.
Scholes had a variety of attributes but failed to make a permanent place in the starting eleven, however, after Hughe's transfer to Chelsea, he got a chance to prove himself and he established himself as one of the most talented and loved United player.
The midfield maestro made more than 700 appearances for Manchester United and 499 of them are in the Premier League. Scholes played an important role in Sir Alex Ferguson's tactics. Ferguson liked to counter-attack, so he relied a lot on Scholes, who would find the right gap or player to pass the ball and drift the attack further and create a potential goal-scoring chance.
The United team was unbeatable in 2007/2008 season, obviously, a big reason behind it was Schole's match reading ability, his brilliant passes on the break would make the front three of Ronaldo Rooney Giggs look more dangerous. His trophy cabinet is overwhelmed with all kind of silverwares, from Premier League to Uefa Champions League, he won all of them. His career glitters with 11 Premier League titles, two UCLs, three FA Cups.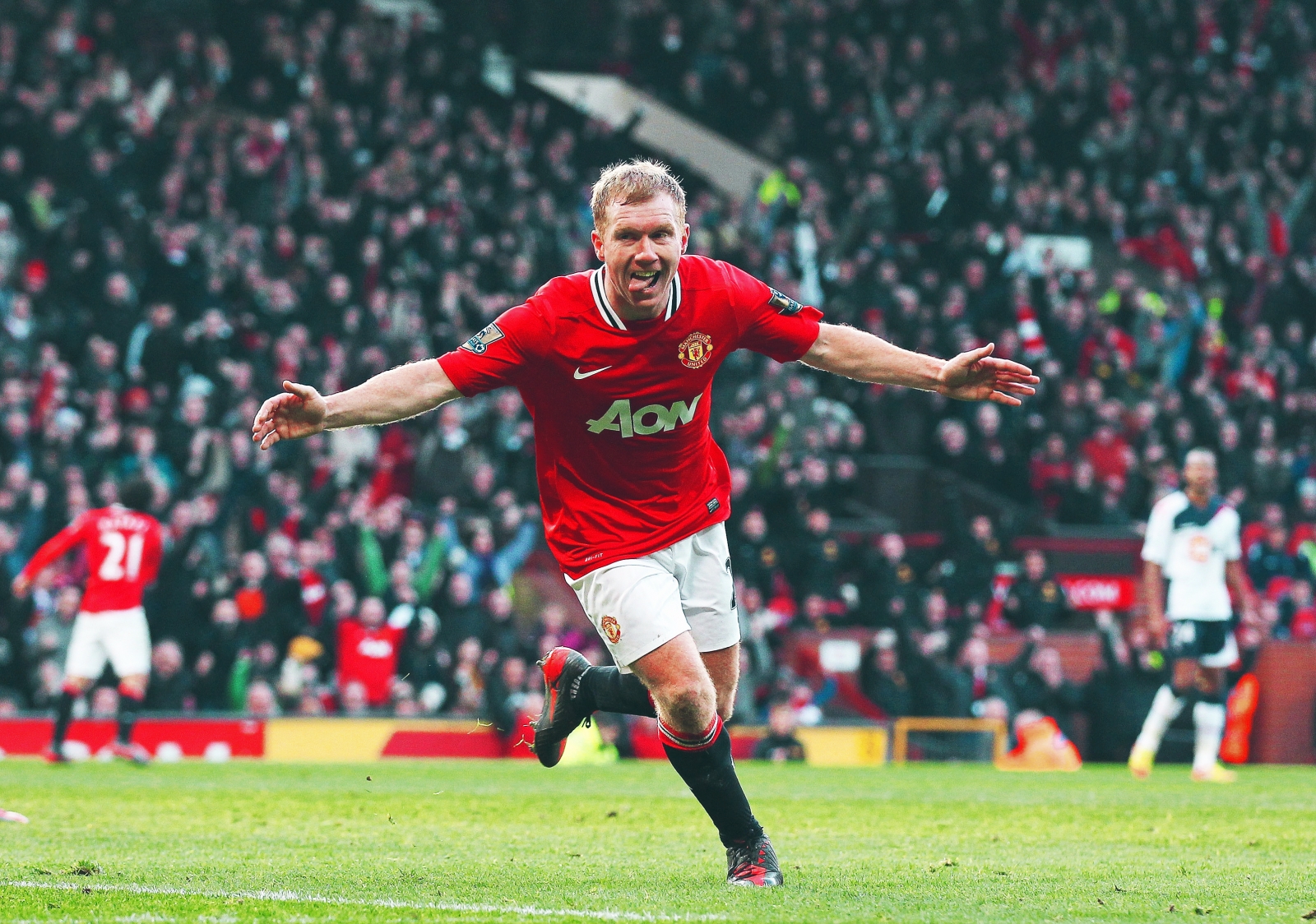 His career in the National team, however, was short-lived as he decided to retire for the national colours at the age of just 29. He defended his decision by saying that he wanted to spend more time with his family but the former England Coach Eriksson said his decision might have been influenced by the fact that he was used on the left flank more in spite of being a central midfielder.
He left Manchester on 31st May 2011. Reversed his decision after seeing Manchester struggling because of rapid injuries. He came back to save Manchester's season and won the Premier League once more. On 11th May 2013, he took his final retirement at the age of 38.
He was the engine of the vintage Manchester, he didn't leave his club under any circumstances. He arrived at Manchester as a teenager and left as a club legend. Not only Manchester United of England but the whole World miss his presence on the midfield.