There is something fishy going on about Gareth Bale's situation at Real Madrid, as the winger recovers from yet another injury. The attacker picked up a minor injury during the international break and is still recovering from it, though he has not disclosed the nature of his injury. He has also provoked the doctor-patient confidentiality clause and has protected the extent of it from the fans. Real Madrid knows what is the current status of his recovery, but have been unable to reveal details.
The former Tottenham man came off injured against Croatia during the recent international break and has been out of action since then. He has already missed the La Liga game against Mallorca, which they team lost 1-0. He further also missed the Champions League fixture against Galatasaray, which Real managed to win by a score-line of 0-1.
Based on what journalist Edu Aguirre on Spanish TV football programme El Chiringuito stated, Bale has denied the club permission to post about his situation. This has once again raised questions as to what is going on with the player at the club. Is he trying to take more time off than what is needed or is he seriously hurt and does not want to reveal his situation to the fans and the club?
Further, the story adds that according to Aguirre, Gareth Bale has suffered a muscle injury. The report also adds that he could be ready for the LaLiga game against Leganes, though it is more likely that he will return on the 2nd of November for the match against Real Betis.
With regards to the current season, Bale has played 597 minutes so far (six and a half games worth of time), out of the seven matches in the League and Champions League. He has managed to score a couple of goals and also set up two others for his team-mates.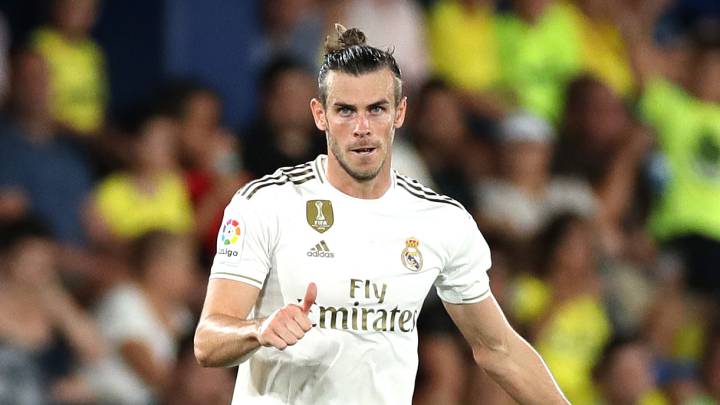 He has had some issues with the fans and manager Zinedine Zidane in recent times, though the La Liga giants decided to retain his services this summer. However, if he does not manage to sort things out soon, it could be a major problem now. The Spanish side rejected offers from China for their star, though those offers may not be made again.
This could mean that Bale may have to take a wage-cut in the upcoming seasons, as he looks for a club that wants him, for the years to follow. He is still 30 and has quite a few years of his career left if he makes the right choices. However, whether that will be staying with Los Blancos or moving on to a new club, only time will tell. He is wanted by Manchester United at present, with the Red Devils looking for more quality in the attacking third.
Bale has one of the best agents across Europe. He can get him a good deal in China or in some other top league, which can be great for him in the long-run. With that being said, this incident may be overlooked by the club. If not, things can get quite rough for the Welsh attacker in the days to come.