Chris Jericho and Hiroshi Tanahashi had a match on the night 2 of Wrestle Kingdom 14 this weekend. The stipulation was that if Tanahashi wins the match, he would get a champion opportunity for Jericho's AEW championship. That didn't happen as Jericho secured a hard-fought victory against Tanahashi.
After several months of build-up, Chris Jericho finally made his comeback to New Japan at Wrestle Kingdom 14, but he didn't come alone as he brought his AEW Championship with him.
This was the first time fans have seen a cross-over between AEW and NJPW's storylines as Moxley never carried his IWGP United States Championship belt on an AEW show when he was the champion.
"The forbidden door is closed, but I don't think it needs to be closed." "Put aside all of the hurt feelings and egos." Chris Jericho wants AEW and NJPW to work together. #NJWK14 #WrestleKingdom14 pic.twitter.com/3ovoCMqfad

— Jim Valley (@JimValley) January 5, 2020
Agreed…. https://t.co/j3oquiGmRZ

— Chris Jericho (@IAmJericho) January 5, 2020
Jericho and Tanahashi put on a banger inside Tokyo Dome. The match ended when the AEW champion made The Ace submit to his Liontamer submission manoeuver. With his loss on the show, it was also confirmed that Tanahashi will not be challenging for the AEW championship any time in the near future.
In his post-match interview, Le Champion asked both AEW and NJPW to put aside their differences and establish a working relationship between them as he believes it will be beneficial for all the parties involved. AEW will get to establish a fan base in Japan and New Japan will get to expand its business in the USA.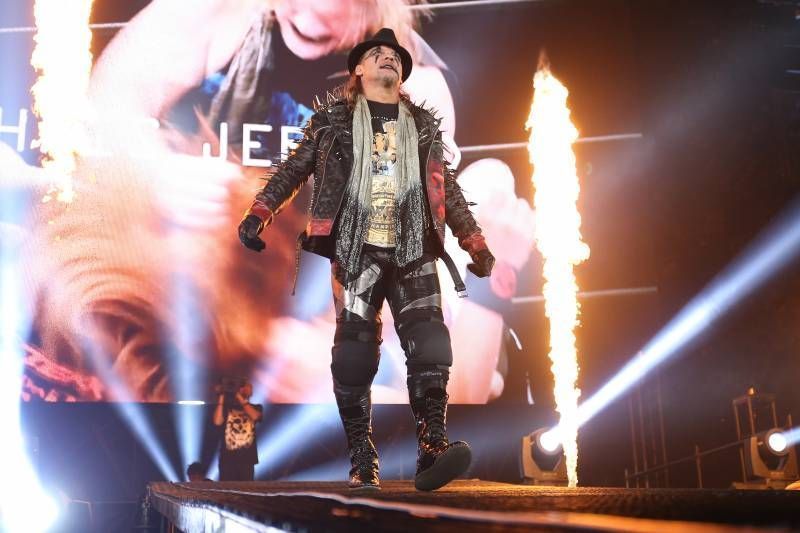 The reason for the differences between the two promotions could be the AEW Vice-Presidents, Kenny Omega and The Young Bucks, who didn't leave on good terms with New Japan.
Jericho even went to Twitter, later on, to claim that he wants a rematch with Hiroshi Tanahashi in an AEW ring with his AEW heavyweight championship on the line.
Jericho was not the only cross over AEW wrestler at the Wrestle Kingdom 14 as Jon Moxley challenged for the IWGP United States Championship against Lance Archer in a Texas Death Match in a winning cause. Both the former WWE stars are currently involved in a feud in AEW for the AEW championship.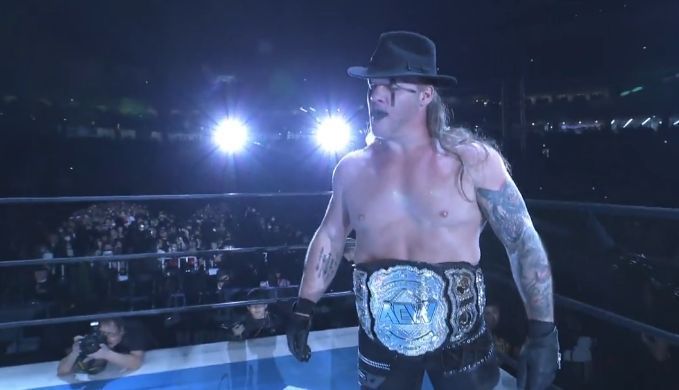 Chris Jericho might have won his match at the Wrestle Kingdom, but it was not all good news for him as according to Jim Valley of Wrestling Observers, he might have suffered an injury on during his match. Valley said that Jericho spoke to him after the match and said he was banged up after the match and needed to get checked once he gets back to the United States.
"Jericho came in and said that his jaw was dislocated. He also said that his knee was swollen and he's going to get it looked at. He thought that some of the dragon screws did that, according to Jericho."
As of right now, there is no further update on the injury but we will get more information in the coming weeks. If it is something serious, things could get complicated in the days to come. The fans will be hoping that it is nothing serious and the superstar can recover and get back to action. What happens next, remains to be seen in the days to come.