WWE Diva Alert- Cathy Kelly has been the face of WWE's social media and Youtube team for about four years now. She is most known for the backstage interviews that she conducts in NXT. Along with that, she is also part of WWE's Youtube show called WWE Now where she would talk about recent developments in the world of WWE.
The Story About The Exit Of This WWE Diva/ Women's Superstar
However, she took to Twitter yesterday to announce that she is leaving WWE on Saturday. NXT TakeOver: Portland will be her last working day as she will be looking for opportunities outside the company. The announcement came out of the blue as no one expected Cathy to quit her job when she has made rapid strides in the company.
— Cathy Kelley (@catherinekelley) February 14, 2020

The WWE diva/employee was full of praises for Stephanie McMahon and Triple H as she described the former as her mentor and thinks that the latter is running the best wrestling show in the world. She also added that she doesn't have a concrete plan moving forward but wanted to leave WWE for newer opportunities. Perhaps she believes that she has done everything she could in the company and wanted to try something different now.


Hopefully, things would work out for her and we see her in bigger and better projects soon.
Cain Velasquez Has Left The Building; He is Out
In other news, WWE management is keeping a close eye on the former UFC Heavyweight Champion, Cain Velasquez's development as he will return soon to the ring.
If you had forgotten about Cain Velasquez, then it is not your fault. He didn't exactly leave a strong impression on anyone during his initial feud with Brock Lesnar. The rumours were flying high during January that he is going to return at Royal Rumble this year to further his storyline with Brock Lesnar, but that didn't happen and fans were wondering about his future in the company.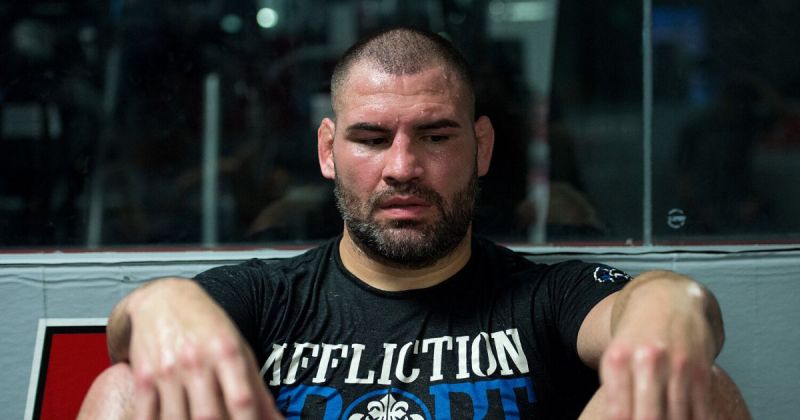 Now, Sportskeeda's Tom Colohue has the latest on Cain's future with the company. He believes that the former UFC fighter is currently training and polishing his wrestling skills. He will return to the ring once the management is confident that he is fit and ready to go.
A little bit of an update on Cain Velasquez, who was expected to be in the Royal Rumble. He announced himself he was going to be in the Royal Rumble to a number of media outlets on the BT Launch Bus, but he did not end up being in the Royal Rumble because of a late pull.

I have spoken quite a few times about the loss of faith that the company has had with Cain Velasquez. However, he is still signed to the WWE. Still training and preparing and he is expected to return to the company when he is ready to do so. They are keeping an eye on him. They are watching his development and he is still under contract and likely to appear sooner rather than later.
Hopefully, WWE won't put Velasquez directly in the main event's scene this time. It would give the audience a chance to make a connection with him first.