COVID-19 is affecting WWE- Coronavirus pandemic has impacted the whole world over the last few weeks and now even the wrestling is not safe from it. It led to cancellation and postponement of several shows around the globe and the situation is nowhere near improvement. Big events and tournaments like NBA, NHL, MLS, and European football are suspended for the foreseeable future. In a global pandemic like this, sports are not exactly important but several lives depend on it.
Most of the shows around the WrestleMania weekend are being cancelled, several independent promotions are being suspended and AEW is moving its shows to Jacksonville for a limited live crowd.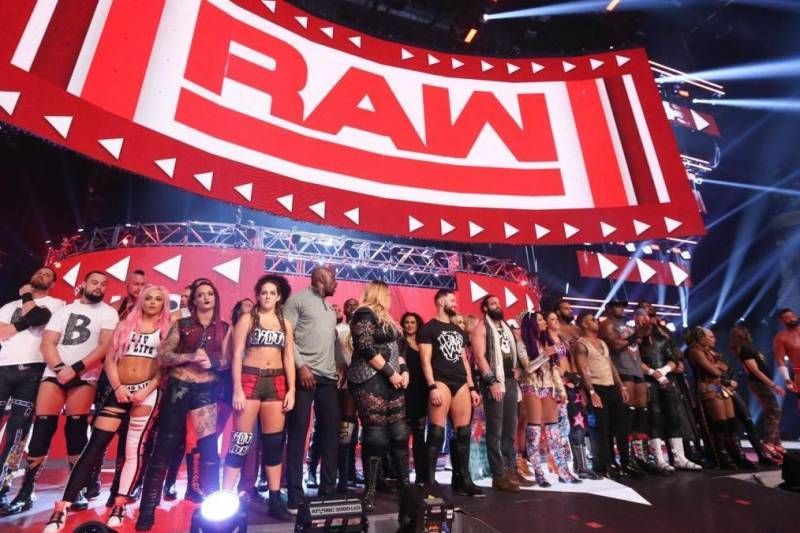 The WWE is trying their best to cope with the situation, though things are just going out of hand across the globe. They moved last week's SmackDown to the Performace Center and performed in front of the empty arena. While it was weird to see a crowd-less WWE show, it made for some fun banter between Triple H and Micheal Cole. It even surprisingly produced the second-best rating for the Blue brand in 2020, which was a shocker.
The company is going to tape this week's Raw episode and several other future episodes of their weekly shows from the Performance Center as well.
WWE is taking a lot of precautionary measures and according to PWInsider, they recently sent an advisory to its employees asking them to work remotely from home.
PWInsider.com has been told by numerous WWE sources that the company sent out an email to all employees today advising them that if they have the capability to do so, they should be working remotely from home if they can for the foreseeable future in order to help combat the coronavirus outbreak.
This suggests that probably a lot of employees who aren't required to be present in the taping of Raw, SmackDown or NXT, will be allowed to work from home.
WWE's biggest show of the year, WrestleMania 36, which is scheduled to take place next month is in doubt as well as according to US Center for Disease Control and Prevention (CDC), it is recommended to cancel or postpone all the events that have more than 50 people involved.
WWE has reported that they have contingency plans in place in case this year's WrestleMania gets cancelled.
While we remain committed to hosting WrestleMania at Raymond James Stadium on Sunday, April 5, we are putting contingency plans in place in the event that it is cancelled by government officials, civil authorities and/or local venues," the company said in a statement.

"The health and safety of our fans, performers and employees are our top priorities and we are monitoring the situation closely with our partners and government officials in Tampa Bay"
COVID-19 is affecting WWE and last week, a meeting was held by several officials of Tampa, Florida (the venue of WrestleMania 36) where it was decided to not cancel the event as yet. However, looking at the current situation the chances of it going ahead are very slim.
It was suggested that it would be held at the performance centre. However, a Wrestlemania without an audience would be rather weird to watch. Despite that, as the saying goes, "The Show Must Go On!!"