Mumbai Opener Prithvi Shaw accidentally hit Rohit Sharma while attempting for a not- existent run-out on the first day of the Brisbane Test. Shaw didn't make it to the playing 11 but was called on the field to fill in for Navdeep Saini, who had faced some issue with his groin earlier in the day.
The fourth and final Test match of the Border-Gavaskar Trophy started off on Friday with stakes pretty high. However, the Indian team who were asked to field by the Australian skipper Tim Paine managed two early wickets. However, with the Gabba already intimidating enough, an incident involving Prithvi Shaw and Rohit Sharma did rounds on Twitter.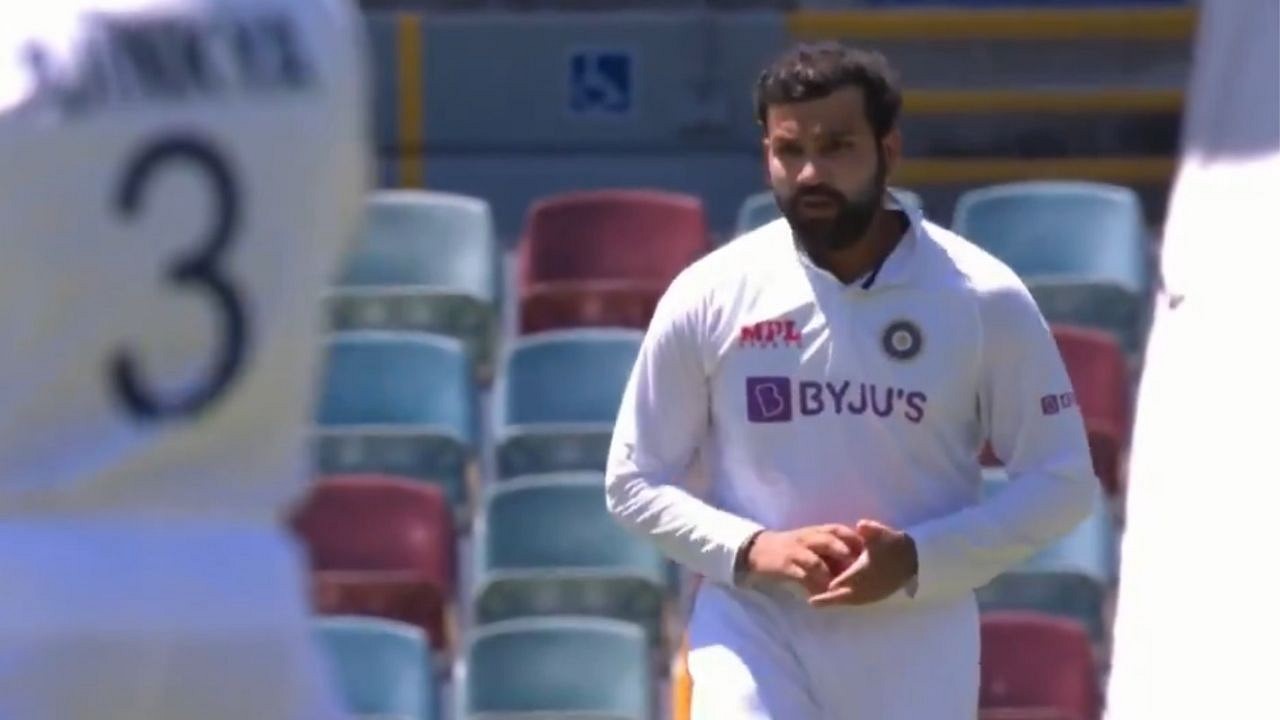 The incident took place in the second delivery of the 53rd over. Washington Sundar bowled a sluggish delivery, which was nudged by Marnus Labuschagne on the leg-side to run a quick single. However, Shaw who took place of an injured Saini was standing at the square leg. The opener who was eventually dropped after the second test ran in and threw the ball towards the non-striker's end attempting a run-out.
While Marnus Labuschagne had already made it into the crease and there was no opportunity of a run-out, Shaw's throw accidentally hit Rohit Sharma. Sharma was fielding at short mid-wicket and did not move. He got hit by Shaw who was all zesty and maybe didn't realize the unnecessity of the throw. Rohit stared at Prithvi.
Twitter took Prithvi's throw the wrong way. While hilariously talking about it, the popular opinion was Prithvi Shaw trying to make a place in the squad by injuring a player.
Is Prithvi Shaw still contributing to Australia? Some of the funniest Twitter reactions :
Talking about the throw, a Twitter user said, "Not in playing XI but still contributing for Australia, Prithvi Shaw _/\_ "
⚠ Friendly fire ⚠

Live #AUSvIND: https://t.co/IzttOVtrUu pic.twitter.com/8naJ3ykMe7

— cricket.com.au (@cricketcomau) January 15, 2021

Another one put it in a dialogue format delivering the same message.
Interviewer: How will you get back on the team?
Prithvi Shaw: I'll injure one of our own openers and throw a ball at him.#INDvsAUS #AUSvsIND
Interviewer : How will you get back in the team ?
Prithvi Shaw : I'll injure one of our own opener by throwing a ball at him.#INDvsAUS #AUSvsIND pic.twitter.com/hXDJeuLiBK

— Aniket Sanghavi (@Aniket_Sanghavi) January 15, 2021

Prithvi Shaw's crime rate keeps getting higher every passing day?
The throw received criticism for one fact that the Indian team is already battling many injuries making the squad very fragile at the moment. Not having Jasprit Bumrah, Ravichandran Ashwin, Ravindra Jadeja, Umesh Yadav, Mohammed Shami and KL Rahul owing to injuries has hurt India's chances of winning the series. Regular captain Virat Kohli also participated in only one test owing to the birth of his daughter. In such a scenario, Rahane and the company cannot let a misguided throw take Vice-Captain Rohit Sharma down.
A good first day for the Aussies:
The first day ended at 274/5 with Cameron Green (28) and skipper Tim Paine (38) stitching a 61 run stand so far. Earlier it was Marnus Labuschagne who brought up his fifth century in 18 Test matches. India did get early wickets in form of openers David Warner and Marcus Harris but Smith and Labuschagne stabilized the innings. Later Marnus and Matthew Wade hurt India with a century stand.