The Matthew Wade– Ravichandran Ashwin- The India versus Australia series has created a lot of controversies over the last few weeks. The third Test match has finally ended and it was a great draw that went to the last day. There were moments when Australia had the advantage, while other times Team India was doing well for themselves.
However, despite the solid batting and the overall performance, the visitors looked keen on playing out a draw. They were more concerned about the injury problems that have plagued them right throughout this tour. A draw would feel like a win for them, after the loss of players that they had seen so far.
The Matthew Wade-Ravichandran Ashwin Video That Went Viral
With that being said, there was a video of Matthew Wade going viral. This was after he stopped a defensive shot by Ravichandran Ashwin. There were a few shenanigans involved in the play. It was quite funny and Social Media couldn't help but share it around.
Totally funny to see his reaction. The fans would have loved it and it was not quite clear whether he was actually reacting or mocking Ashwin. Wade himself was quite aggressive himself. He was throwing the ball at the batsmen for no reason at all.
Still A Better Love Story Than Ashwin And Tim Paine?
Well, though this video did catch a lot of attention, Wade was just following his captain, who had taken the lead. He was the worst of them all on the pitch, trying to leave his mark on the game.
However, he miserably failed while making an impact with his actions. He dropped three catches in this game and it was rather embarrassing.
The highlight for Tim Paine in this game was this funny conversation that he had with Ashwin. Twitter decided to troll him for the same and he was rather quick to leave. It was not the kind of showing that he would have been proud of.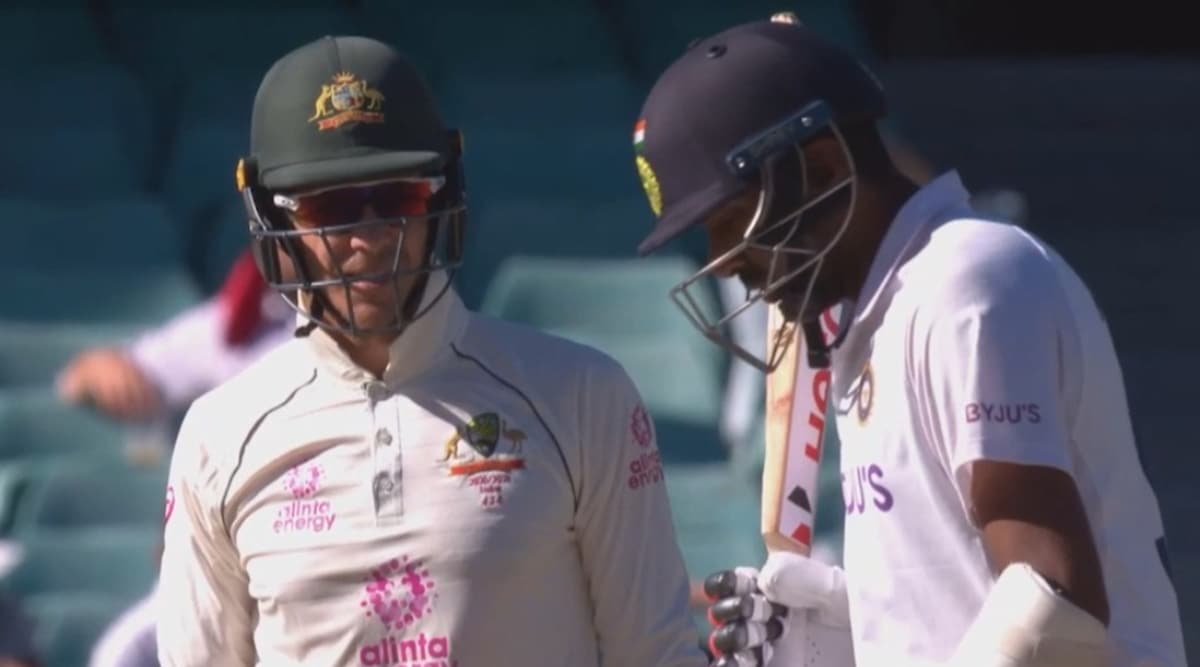 What Next For Team India And Ravichandran Ashwin?
After a good solid performance by Hanuma Vihari and Ravichandran Ashwin, the team held on to a draw. It was initially started off by the duo of Rishabh Pant and Cheteshwar Pujara. Their batting could have won Team India the game if they didn't get out at the wrong time and there weren't so many other concerns.
These included the injury to Vihari and the potential problem to some of his team-mates. There was no real certainty in the batting and there were a lot of ups and downs.
The absence of Ravindra Jadeja also played a role on the team's mentality, with the all-rounder having a fractured thumb. However, things worked out well and there will be no real complaints about the game.
Team India will now be focused on winning the final Test and taking the Border-Gavaskar trophy back home to defend it. Ravichandran Ashwin and co. will be eager to get on to that pitch in the last match. Let's see how they perform and whether they can make the fans even more proud or not.