A globally-renowned cardiologist, Dr Devi Shetty, who was a part of the team that treated BCCI President Sourav Ganguly's heart condition on Wednesday. He said that the former Indian skipper would get well soon and working. Talking to reporters, Dr Shetty also shed light on the way Sourav Ganguly could have prevented his heart blockage.
According to him, it could have been prevented if he had regular checkups. Unfortunately, that was not the case for Sourav.
What Actually Happened To Sourav Ganguly
The BCCI boss had to be admitted to Kolkata's Woodlands Hospital on Saturday. This was after he suffered a sudden blackout following mild chest pain. It was during a workout session at his Behala residence. He had an angioplasty performed and will be discharged on Wednesday, reports said.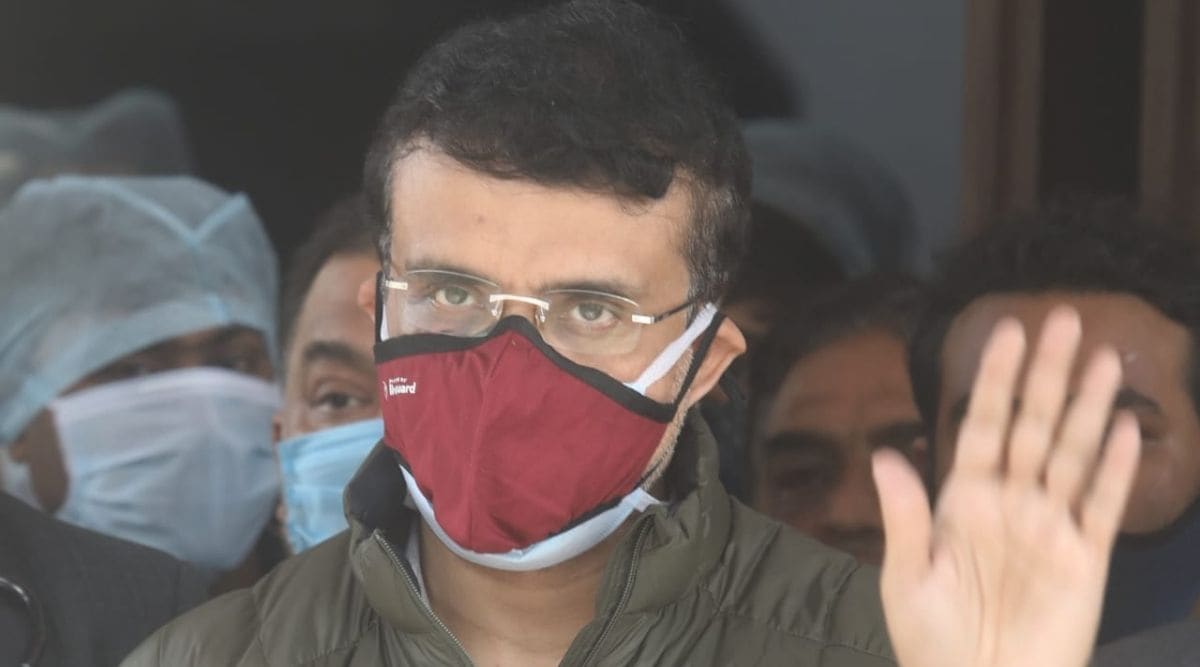 Talking to the media, a doctor from the Sourav Ganguly team – Dr Devi Shetty spoke about the general Indian lifestyle that leads to heart problems. He went on to focus on the issue in hand. The larger picture of things.
"This is the problem that most Indians are experiencing at some point. It is the blockage in the coronary. Did he have heart damage? No. He had a blockage. He was getting some discomfort. At the right time, he landed in the right hospital and he had the right treatment. So, his heart is today as strong as it was when Sourav Ganguly was 20 years old."
Watch The Full Video Here:
He went on to ask people to go through a preventive check-up at least once a year or once in two years to avoid this situation. He said that Sourav being fit and disengaged from any 'vices' couldn't help his case. It is only certain measures that can redeem one from any heart condition.
 "It does not matter how fit you are. unless you  actually go through a preventive check-up at least once in a year or two, none of us are spared from this episode. Sourav's incident shook the world. People tend to think that a 48-year-old man, who is athletic, who does not drink, does not smoke and has no vices. They feel, a fit man, how can he ever have a heart attack? This is the true reality of India. The kind of lifestyle we live, irrespective of how strict with your lifestyle, irrespective of how athletic you are, you can still develop a heart attack if you do not undergo a preventive checkup at regular intervals."
Giving Further Updates On Ganguly's Health
"With the right care that he has received so far. Further, the care he going to receive in the future, he is going to lead a normal life like anybody else. This event should not affect his lifestyle or lifespan in any way."
Dr Shetty Went On To Assure That Sourav Ganguly Received The Best Care And Treatment
"the treatment Sourav Got is not dictated by any one of the doctors. It was a collective decision of the people who have spent 20 years, 30 years in managing hearts. he has received the best care one can hope for in any part of the world."
It was a nine-member medical team that was formed to look after the former Indian captain. Further, inputs were taken from doctors around the world. Due to this, he is now totally out of danger and back in action. The legend called Sourav Ganguly will live on!!