Though, as the scoreline suggests, it was an emphatic win for Arsenal. The Gunners dominated the game in every forefront and were the side on top. However, not everything seemed to be perfect. The scoreline would make it seem that everything was perfect. Despite that, there were a few things that really caught the attention of some of the fans.
Here are a few talking points that need to be highlighted and addressed from the recent Arsenal win-
Pierre-Emerick Aubameyang Is Going From Bad To Worse
Though the team played well, there was one player that totally looked out of form. Without a doubt, the fans were expecting more from Pierre-Emerick Aubameyang who failed to deliver. In a match where the Gunners scored four goals, Aubameyang neither had any goals nor assists. He has barely hit form this term, with a couple of goals from open play and a penalty to his name.
That is really not good for a player who won the Golden Boot two seasons ago. Also, he was the top scorer for Arsenal last season. He looks totally out of sorts.
The Gabon international had a few good chances to add to his overall tally in the league. However, once again he failed to deliver and this will be a concern. Ideally, the Spaniard may look to play him in the FA Cup against Newcastle United. Let's wait and watch if he can regain his form or not.
Bukayo Saka Is Undoubtedly The Best Player That Arsenal Has; Needs To Be Used Conservatively
There is no doubt in anyone's mind that Bukayo Saka is the best player at Arsenal at present. He is a top player who just can't stop making an impact. He is not just getting assists now but goals too. A brilliant player who is making the biggest impact for the north London giants.
With his presence, the England international has done wonders. However, just a few games ago, he looked damn tired. That means that he needs to be used wisely and can't play all the matches. Mikel Arteta will have to give him some much-needed breaks, as he plays for England too now. Let's wait and watch what happens next.
Willian Came On Over Nicholas Pepe As A Substitute
The two major things that we learnt from this substitution were that one- Willian and Arteta have no rift. Second, Mikel Arteta may start with Nicholas Pepe and possibly Martinelli, for the game against Newcastle United in the FA Cup in mid-week. With that being said, Willian might be fit into some pockets of games which may not be that meaningful. Or when some of the first-team players need to be rested. However, he has been really poor so far and has two more years to go in his contract.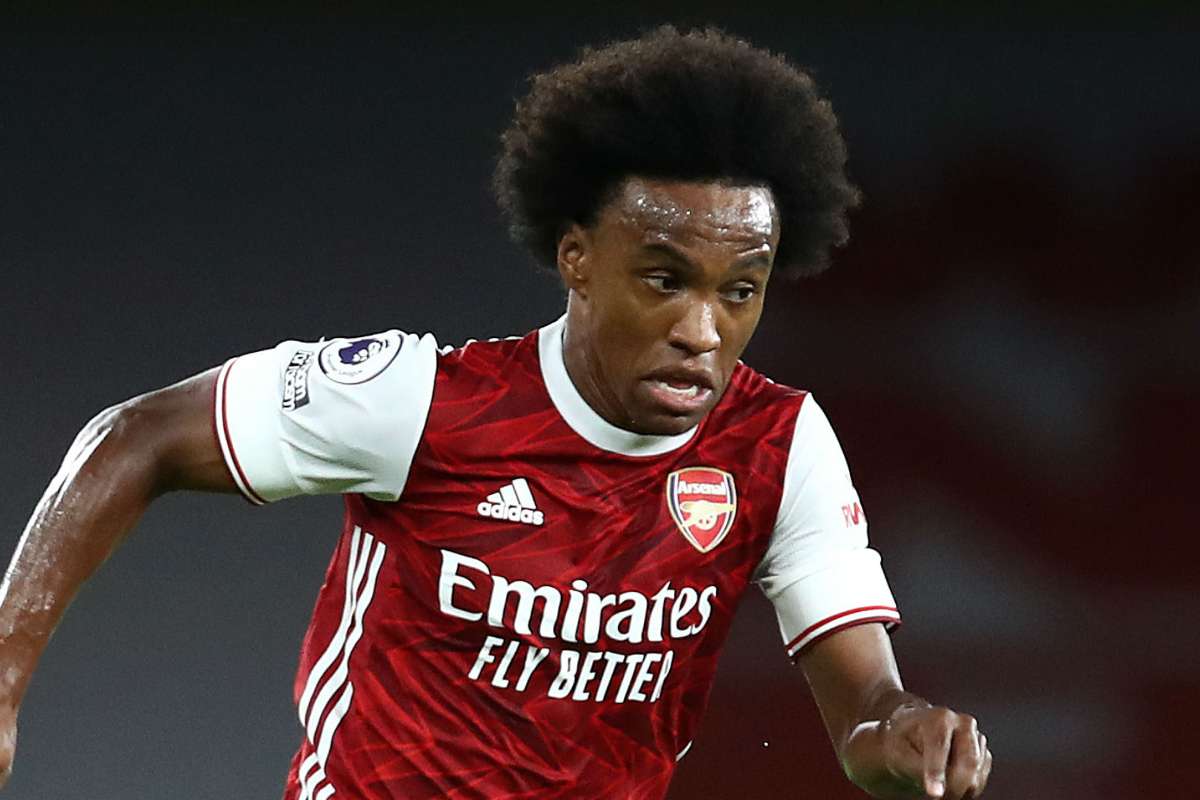 The Brazilian who is reportedly not happy at the Emirates could also feature in games that are already won. Another thing about the Willian substitution shows that Arteta has not real beef or hate for players who are trying to play for him. Also, the stories that suggested that he and Luiz wanted him out, were also not true.
With that being said, his performance was not up to the mark again. He lost the possession the most times in am Arsenal shirt, despite just coming on in the 71st minute. That was one stat that he would surely want to forget.