The Tim Paine Comment- Steve Smith has lately been the centre of many big controversies in the world of cricket. After the sandpaper and brain fade incidents, the former Australian captain has been linked with another controversy. This time it occurred on the last day of the third test match between India and Australia.
Steve Smith was seen scuffing Indian wicketkeeper-batsman Rishabh Pant's batting guard marks during the drinks break on the fifth and final day of the third Test at the Sydney Cricket Ground (SCG). However, Australian test captain Tim Paine has hit back at these critics and confirmed this accusation to be completely false.
What Time Paine Said About The Steve Smith Controversy
Tim Paine clarified it while speaking to media on Tuesday. He stated, "Have spoken to Steve Smith about it. Steve is really disappointed with the way it has come across. If you watch him play Test cricket that is something he does every single game five or six times a day. He does this a lot. He is always in the batting crease batting. As we know he has those many Steve Smith quirks. One of them is that he was always marking the centre. He was certainly not changing Rishab Pant's guard."
What Tim Paine Went On To Add?
"I imagine if he was doing what he was said to be doing, the Indian players would have kicked up a bit of a stink at the time. I have seen Steve do it many times in Test matches before. Also, he has done that in games I have played against him. He likes to visualise how he is going to play and what to do next. Yesterday you could see him up there playing shots as a left-hander to where he wanted Lyon to pitch the ball."
The act had been caught on camera and a video clip of the same got crazily viral on social media. Although Steve Smith's act did not serve any purpose, he was severely criticized and bashed by cricket fans all over the world for this. Fans referred to Smith's previous such incidents which were officially termed as 'cheating' and for which Smith had to face severe consequences.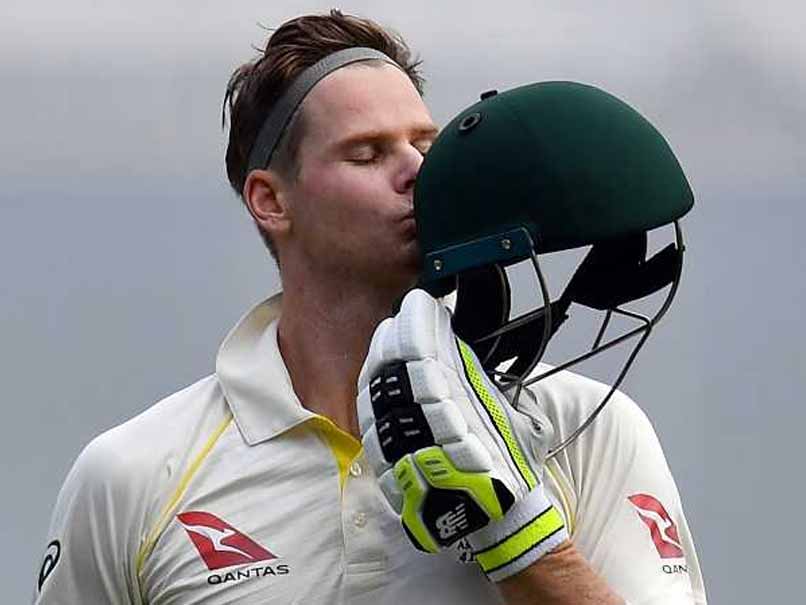 What Next For Steve Smith And The Australian Team!!
In the Brain-Fade incident, Australia captain Steve Smith admitted to having erred in seeking help from his dressing room. That was after being adjudged leg-before in the second innings of the second Test. It was as his side crashed to a 75-run defeat at the hands of India in Bengaluru last year.
The 2018 Australian ball-tampering scandal tagged the Sandpapergate scandal was one of the worst in Aussie cricket. Its impact plagued the Australian national cricket team for years. It was back in March 2018. It was during the third Test match against South Africa back at Newlands in Cape Town. The player in question, Cameron Bancroft was caught red-handed by television cameras. He was trying to rough up one side of the ball with sandpaper. This would make it swing in flight.
The duo of captain Steve Smith and his deputy David Warner were found to be involved. All three of the suspects received unprecedented sanctions from Cricket Australia at that point. Though he was found not to have been directly involved, Darren Lehmann (the Aussie coach), also announced he would step down from his role.
At that point in time, Smith was replaced by Tim Paine as the captain of the Australian Test team. On the other hand, Aaron Finch became the T20I and ODI captain.