It has been a good day so far for Rohit Sharma, who returned to the Test team rather recently. Not just has he already taken a brilliant catch and silenced his critics. He has also managed to do something that he hasn't been seen doing in recent years. Bowl, that too medium pace!!
The Video Of Rohit Sharma That Went Viral
Due to this sudden choice of a unique bowler, the video went viral on Social Media. The fans were amazed just to see Rohit Sharma bowl. Though it was just a single delivery, the fans totally loved it!!
Rohit Sharma as medium pacer pic.twitter.com/jq33vMIsdm

— Cricketopia (@CricketopiaCom) January 15, 2021
We have seen Rohit Sharma bowl spin before. He was a regular off-spin bowler, as the fans would have remembered. Had the quality to pick up regular wickets, though that stopped over the years. He was only treated as a specialist batsman when he could have been one of India's better all-rounders.
However, this time, the fans could clearly see him bowl medium pace. His ball did not really trouble the batsman and Marnus Labuschagne cut it away for a single through the off-side. As comfortable as they can get but what needed to be done and so it was done by Rohit Sharma.
What Next For Team Australia In The Game; Can They Recover?
The game has started off rather quickly with the visitors getting a few wickets at the start. Post that, the home side have slowly tried to build partnerships and recover. They have looked to steady the ship with some good batting.
After 54 overs, the score was set at 154/3. The match looks really balanced at present and the next session would be crucial. If the Aussie side doesn't lose any more wickets, they can take the upper hand in the match.
On the other hand, Team India will want wickets. They will be focused on cashing in on the advantage that they have at present. However, Rohit Sharma may not contribute with the ball anymore in this game.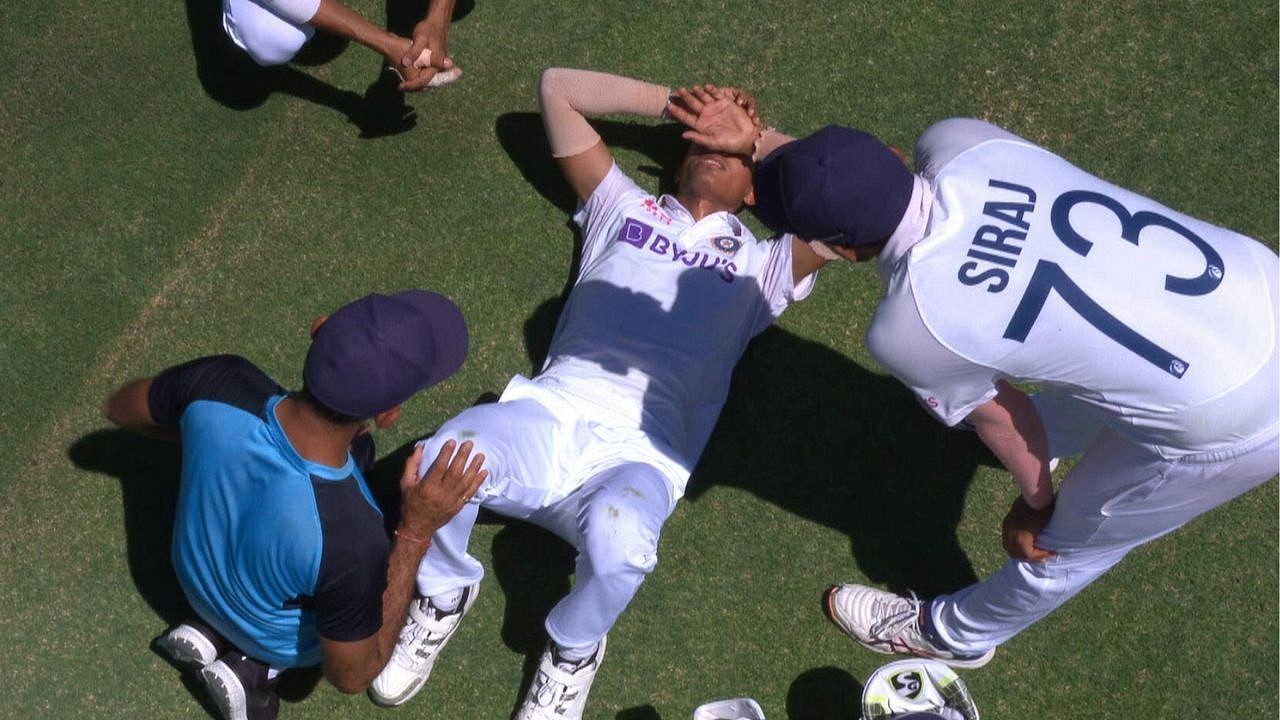 The Navdeep Saini Injury That Is The Reason Of Concern
Another injury concern for Team India now. There have already been a lot of top guns missing from this game and this series in particular. The numbers have been mainly missing from the Indian camp. Rohit Sharma came on to bowl that delivery due to the groin injury to Navdeep Saini. The fast bowler went off the pitch in order to get treatment and see if he could continue in the match or not.
However, within a few minutes of him coming back on and fielding for an over or two, he had to go back off once again. It could well be the case that the Test match could be all but done for him. Only time will tell whether Navdeep Saini can now recover or not. Or, will the likes of Rohit Sharma and co. have to bowl a few overs somewhere down the line in this match!?