Yashasvi Jaiswal going after S Sreesanth in the pacers third over during the Mumbai versus
Kerala Syed Mushtaq Ali Trophy game is doing rounds on Twitter. Jaiswal hit Sreesanth for two maximums followed by a well-placed boundary to make it 16 runs in three deliveries. The Mumbai versus Kerala game would be remembered for many reasons, on top of the list sits Mohammed Azharuddeen's century off 37 balls owing to which the visitors chased down a 197 run target in under 16 overs. However, one more incident that made the match memorable, occurred in the sixth over of the first innings.
Jaiswal and Sreesanth have a 17-year gap, yet both of them are hunting for a place in the
Indian squad. The latter made a comeback only in the Syed Mushtaq Ali Trophy this year after serving a seven-year ban. Already the first wicket in his pocket Sreesanth was used early against Mumbai.
The Video Of Yashasvi Jaiswal Blasting Sreesanth That Went Viral
He had a real test in hand for the Mumbai batsmen– Yashasvi Jaiswal, Suryakumar Yadav, Aditya Tare and Sarfaraz Khan – have all proved their mettle. Starting the game,
Sreesanth swung the ball both ways, exploiting the early swing at Wankhede stadium. He stood at figures of 0/12 after two overs.
— Sandybatsman (@sandybatsman) January 14, 2021
The two overs set up a mini-battle between Jaiswal and Sreesanth as the latter almost beat the batsman with a flurry of outswingers followed by an inswinging delivery. Calling back Sreesanth for a third over inside the powerplay, skipper Sanju Samson clearly wanted a wicket.
The first ball of the sixth over and the drama started. Jaiswal had scored only 10 runs off 14 balls till then. He had just seen Aditya Tare take off the previous over. Like anyone would predict, the youngster went after Sreesanth the very first ball. He stepped out but missed the delivery.
How Social Media And Twitter Reacted To The Whole Incident?
Sreesanth walked to Jaiswal and gave him a wild stare. However, the stare seemed to have twitched Yashasvi's slow strike rate as the very next ball the Mumbai batsman launched
for a six. On the second ball, the 19-year-old did the same and the fourth ball of the over went for a four.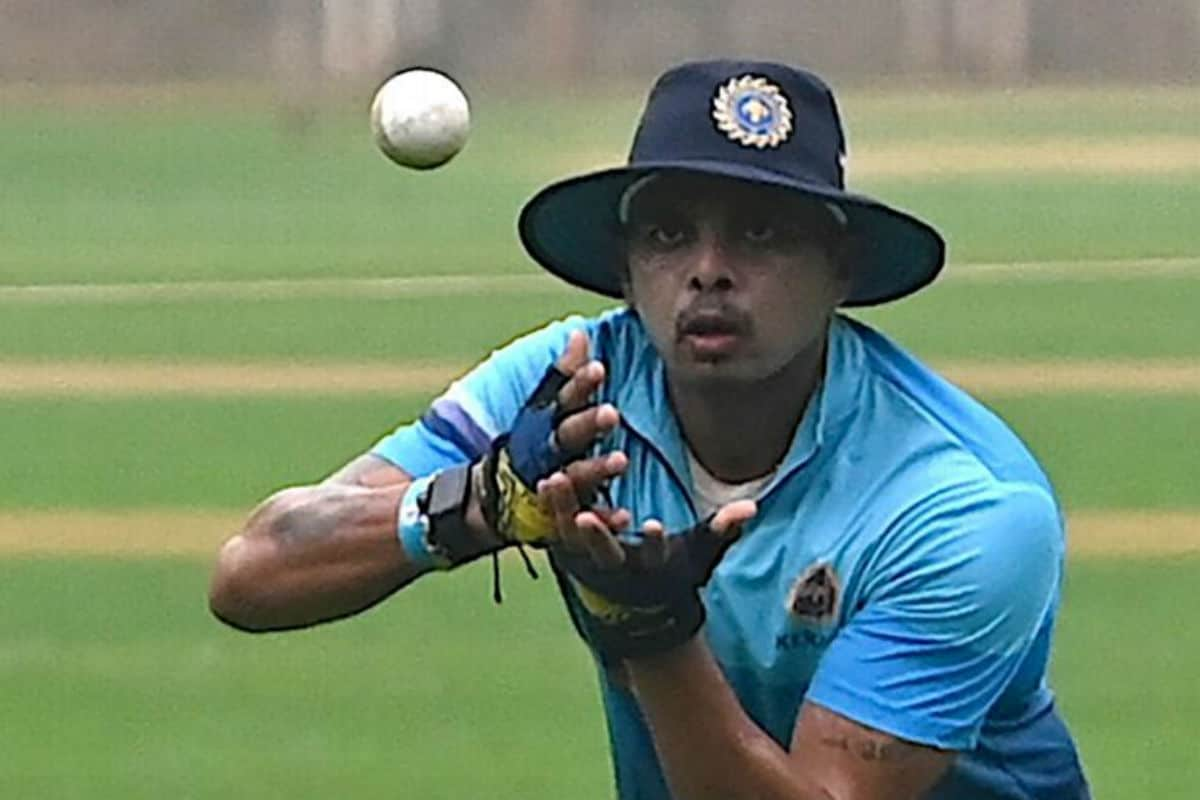 Sreesanth who had a good match against Puducherry giving 29 runs and picking a wicket in
four overs got reminded of the fact that he missed the cricket scene for seven years.
Twitter users took the moment to laud Jaiswal for making a strong statement.
A user actually narrated the story ball by ball. He tweeted, "Sreesanth to Yashaswi Jaiswal
Ball 1: Swing and a miss. Sreesanth goes and stares at him. Exchanges some words.
Next three balls: 6,6,4. That is some reply by the youngster # SMAT #MUMvKER"
Another one lauded Jaiswal for making a comeback. "Just when I was abt to tweet abt peach of a delivery by Sreesanth, he had a word with Jaiswal as he missed the ball going fr a big one. Nxt three balls were 6 6 4!
He's truly back �� #SMAT2021"
"Yashasvi Jaiswal hits two huge sixes off #Sreesanth. Follows it with a four. He is taking on the big fast bowler. Great signs!! #SMAT2021 #MUMvsKER"