Blues are trophy-less since last season, something that is below their level of heights and expectations. The last silverware Chelsea won was the Uefa Europa League in 2019 when a certain Eden Hazard used to be the main man. After his departure, Blues had a transfer ban to deal with last season. Despite that, Frank Lampard guided them to a top-four finish and a FA Cup final, which anyone will say is a good achievement.
This summer though, the story was different as the west London club were the highest spenders in the transfer market adding a number of new faces to their ranks. Likes of Hakim Ziyech, Kai Havertz, Timo Werner, Ben Chilwell, Edouard Mendy cost over £220m. Better results were expected than the last term but things were going downwards since December, eventually lead to the sacking of Frank Lampard.
Chelsea is a team in transition according to Frank Lampard:
The Blues legend claims despite being title challengers in November, they are still a team in transition.
"People were touting us as title challengers, [but] we have a squad that is young in composition – especially in forward areas. We do not have the players in those areas that this club has had before, that are goal machines or assist machines that win you games."

"Chelsa have not got Eden Hazard contributing 50 per cent of goals or assists. We have not got a [Diego] Costa scoring 30 goals. We are developing those players and I believe in them strongly. Chelsea are not quite there where other teams around us maybe are at the front end of the path."

"For us there could be tough times. So it's important for me and the players to keep working but also stay patient and calm."
Characters like Hazard, Costa and Fabregas are missing- Lampard: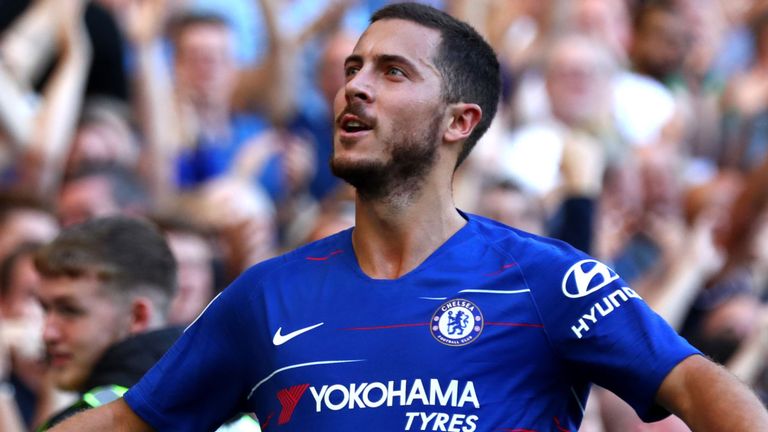 2017 is the last season when Chelsea won the Premier League under Antonio Conte. A team that had the likes of Eden Hazard, Cesc Fabregas, and Diego Costa. Frank believes that those kinds of personalities are missing in the current squad which is quite inexperienced.
"We as a Chelsea team are not the Chelsea when I think Brendan made those quotes. I am presuming they were made at a time when Chelsea had [Didier] Drogba, [Petr] Cech, [John] Terry – I am not going to name myself – [Claude] Makelele. It would have been a team that was always challenging and the benchmark was different.

"At the moment, we are not a team that has Costa, [Cesc] Fabregas or Hazard, to mention the players who came slightly after that. We are a team that when we rely on players at the front end of the pitch, it's clear that they new to the Premier League.

"So maybe the benchmarks are changing. I cannot consider it too much. I can say it to you, because it is the truth. then just keep working. If I can get success. how success is considered now, that is all I can ask in the short-term for myself."
Chelsea played Burnley at Stamford Bridge this weekend. They won that game but Frank Lampard was long-gone by then.