Ex-Pakistani cricketer and fast bowler Shoaib Akhtar has lashed out at PCB in a recent comment. He has done so with regards to the anthem for the upcoming edition of the Pakistan Super League (PSL). The ex-cricketer, who has now turned into a commentator and a Pundit is well known for his straightforward and bold remarks.
Keeping that in mind, the outspoken ex-player did not shy away from venting his frustration at the recently released song. In a rather funny comment, he went on to say that the song "scared my children."
Below Is The Video Of The New PSL Song That Apparently Disappointed Shoaib Akhtar And Scared His Kids
We all know that Shoaib Akhtar has a huge following on Social Media. He has his own unique way of analyzing cricket matches. The Rawalpindi express further speaks about anything related to the gentleman's game and is always in the news for his remarks.
Fans across the glove know that Shoaib Akhtar regularly posts videos of himself analyzing cricket matches on Twitter and YouTube. With that being said, he decided to give his views on the PSL anthem too. Making yet another video on YouTube, he expressed his frustration at the song.
Well, a lot of fans have different opinions on the song. However, Shoaib Akhtar said this to say, which he sent out via a Tweet and a video.
The Video Of Akhtar That Is Doing The Rounds On Social Media
Really disappointed by the anthem this year. Is this how you're taking PSL brand up? Going down every year. Kon banata hai yeh.

Full review: https://t.co/WozlCcSSrg#psl6anthem #PSL6 pic.twitter.com/zfcQrNvruu

— Shoaib Akhtar (@shoaib100mph) February 10, 2021
"Such poor composition. Such a poor song! Who from the PCB (Pakistan Cricket Board) gave this idea? You guys have scared my children. They have not been talking to me for three days because of you."
Well, I think it was the start of the song that scared Akhtar's kids. However, eventually, it did become a bit better based on the hip-hop side of things. To add to that, the lady in black (name not known to us) did rather look scary!!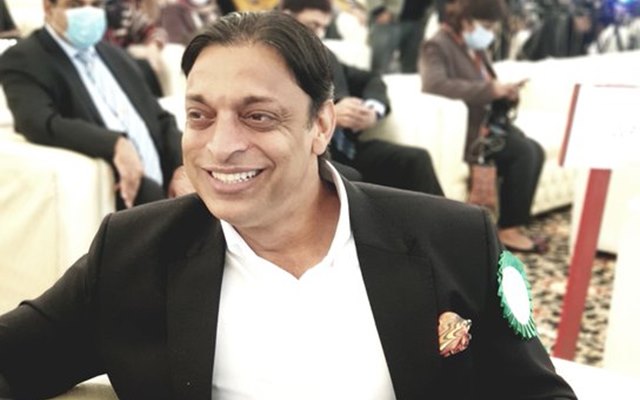 Shoaib Akhtar: I Will Sing It Next Time For You
To add to that, Akhtar was not at all happy with the song himself. He thought that it was a total waste of space and time. Further went on to give his own suggestions and took shots too.
He took shots at the PCB by asking them to make a better song next time. He went on to say that he wouldn't mind singing it if the need arises. Further, he had some fun at the expense of PCB chief selector Mohammad Wasim. Akhtar compared his appearance with a couple of performers in the song, which again drew a lot of attention.
"What have you done? You hid the clothes of our Chief Selector Mohammad Waseem and dressed the rappers in them. Make a better song next time and if you can not, let me know I will sing it for you."