The IPL 2021 auction saw the buying and selling of a lot of top players. However, it can be said that there were some deserving players who were not part of the auction. Also, some others were not really purchased due to various reasons. One such player who failed to make it to the auction was S Sreesanth.
The fast-bowler made his return to cricket after seven long years. Despite his return in the Syed Mushtaq Ali Trophy, he was not picked for the IPL auction.
What Was The Story About Sreesanth And Navdeep Saini That Went Viral?
The story was bout a previous Tweet that was sent out by Navdeep Saini. In this Tweet, he said that he does not want to end up like Sreesanth. The former Indian cricketer was arrested on the basis of match-fixing claims. However, he was evicted of those eventually.
With that being said, the Tweet had caused a chaos at that point in time. The fans on Social Media always love to have banter and laughs. That was the case once again.
The Tweet that went viral read as-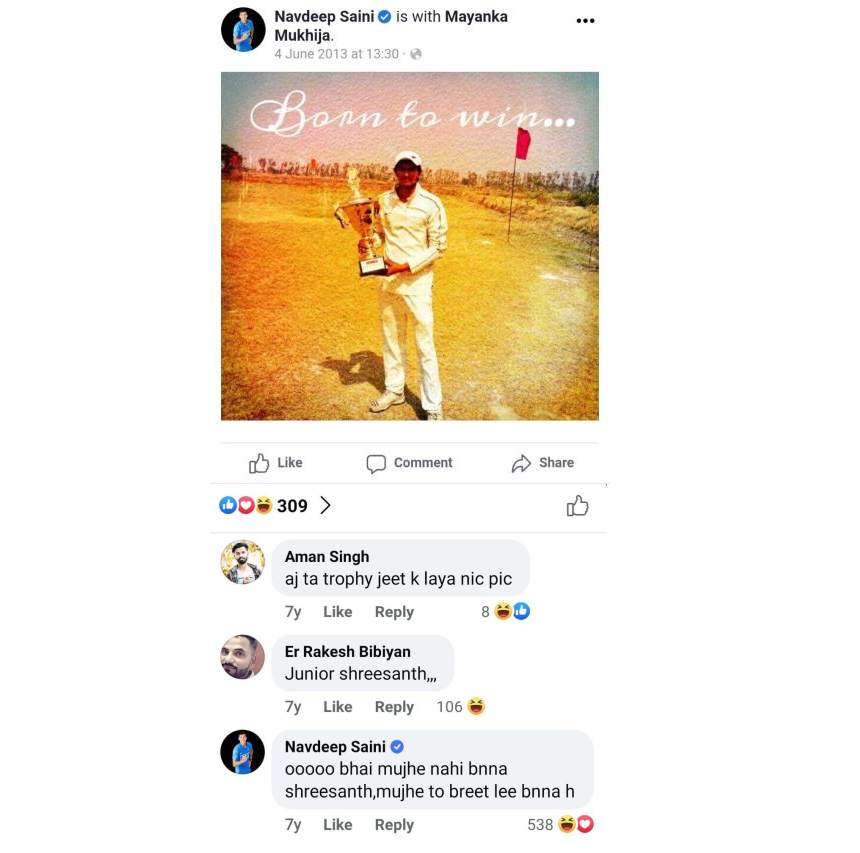 Well, whatever be the case, things are looking good for Navdeep Saina, who did not want to end up like Sreesanth. However, one must not forget that the Kerala bowler turned actor turned politician has won a T20 World Cup in 2007 and a 50-over World Cup in 2011.
Navdeep Saini still has a long way to go and needs to work on a lot of things in his career still. With that being said, he doesn't really focus on mocking former cricketers that have achieved a lot for themselves.
What Next For Navdeep Saini With Regards To The IPL 2021 Tournament And T20 World Cup?
Navdeep Saini will want to impress in the upcoming IPL tournament. He will be hoping to leave his mark on the competition. That is if he wants to be picked in the playing eleven of the Indian team for the upcoming T20 World Cup. He should be part of the squad for sure. However, being part of the playing eleven will surely be his next target.
There are some quality pacers in the team right now. Also, the tournament will be in India (most probably). Due to that, spinners could have a bigger role to play in the competition. It would all depend on the pitches that are being prepared. Let's wait and watch what happens now.
Also, RCB is desperate for a title win in the current edition of the IPL. Virat Kohli and co. will be eager to get their hands on that trophy. It will be up to the likes of Saini to help them win it soon.
For now, the fans will be focused on seeing this fast bowler produce some of his best cricket. If he can emulate what Sreesanth did and help India win some major trophies, then nothing like it. The fans' expectations have always been high from Saini. It will be interesting to see whether he can actually live up to those or not. Only time will tell!!