Social Media has managed to catch another glimpse of the brilliance of Tillakaratne Dilshan. Over the years, the Sri Lankan all-rounder has given the cricket fans a lot of great moments to cherish. One of those has been watching him play the "Dil-Scoop", which he invented. Apart from that, he has had some brilliant moment on the pitch as well.
Keeping those in mind, the brilliant player produced one more such moment recently. It was in the game between the Bangladesh Legends and the Sri Lanka Legends. This was in the Road Safety World Series.
The Video Of Tillakaratne Dilshan From The Road Safety World Series That Went Viral
It was the game between the team of Bangladeshi veterans versus the Sri Lankan legends. The game ended in a win for the team from the south of India over the ones from the east of India. It was always expected to be a tough contest between the two sides. There was some good cricket played in the game and the Sri Lankans were just too strong.
The batsman at the striker's end was Rajin Saleh when something special happened in the match. He was on strike facing off against Dhammika Prasad, who was really enjoying his bowling and charging in. In a moment of brilliance, Tillakaratne Dilshan pulled off a great catch. It was reminiscent of his good-old-days.
Below is the video of the great catch that went viral on Social Media, as fans couldn't stop talking about it-
The fans would have had a moment of nostalgia looking at the catch. It was a great reminder to them what the Sri Lankan legend can do. It was just so refreshing to see a great catch like that from a veteran like Tillakaratne Dilshan, who retired a few years ago.
The tournament is getting a lot of attention with the fans wanting more of the same. Their favourite legends are making them really happy and the cricket fans who have missed some of these stars on the pitch are loving every minute of this.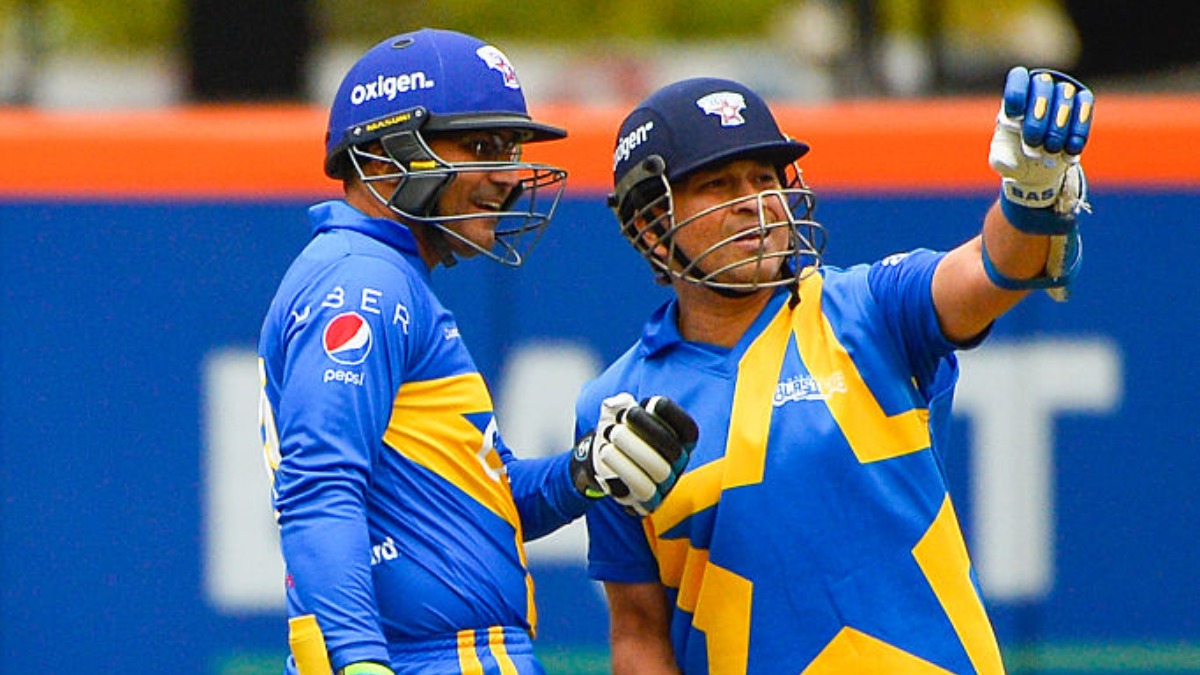 Even the veteran cricketers who had retired from the game over the years are enjoying being back on the pitch. It is a win-win situation for everyone and the fans are keen to see how it ends. Unfortunately, last year, the tournament could not happen due to the pandemic. It was cancelled at the last minute.
Despite that, the cricket fans will be hoping that they can see such tournaments every year. The likes of Tillakaratne Dilshan and co. are putting up a great show. There are plenty of veterans playing in this tournament that have excited cricket fans across the globe over the years. It is just great to see each and every one of those making a return to the cricket field. Let's hope that there are some brilliant games and moments in this tournament in the days to come!!
Author Name- Ravi Bhan