Mohammed Siraj has faced a lot of criticism for being too expensive with the ball since he started his cricket career in 2017. He has faced a lot of hatred and bashing from various corners for this aspect. However, IPL 2020 turned out to be the turning points in Siraj's career. He had an excellent year with Royal Challengers Bangalore in 2020. Riding on his IPL 2020 performance, he broke through into the Indian Test team.
Siraj earned his debut in the Tests series in Australia in 2020 and made an instant debut. He was India's leading wicket take in the series. Siraj even registered a match-winning 5-wicket haul in the fourth Test match against Australia at the Gabba.
His spell against Kolkata Knight Riders in IPL 2020 in Abu Dhabi caught the attention of all. Siraj became the first bowler to bowl successive maiden overs in the IPL. He was excellent with the new ball and registered figures of 4-2-8-3. At the end of the season, Siraj had 11 wickets to his name from nine games at an average of 21.45 and an economy rate of 8.68.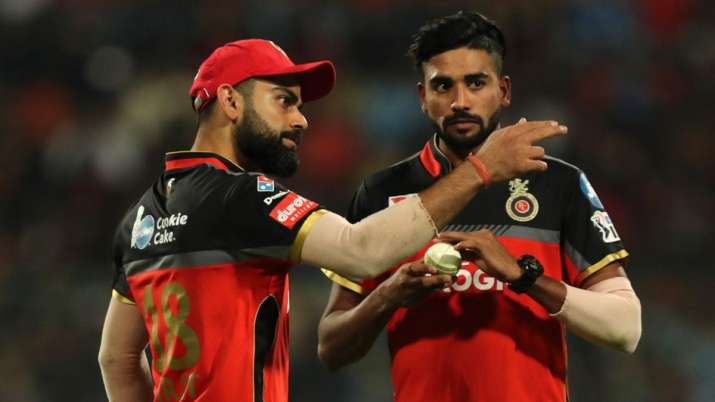 The spell against KKR in IPL 2020 boosted Siraj's confidence
RCB recently uploaded a video on Twitter, where Mohammed Siraj spoke about IPL 2020. He said that when he first entered the RCB camp, his confidence was low. However, the team culture and captain Virat Kohli helped him regain his confidence. He felt that bowling with the new ball on a single wicket helped him and that spell against KKR boosted his confidence.
"Last year, when I joined RCB, I was a bit low at that point on confidence. But when I started bowling with the new ball on a single wicket. This helped me and I was able to get some momentum. That performance against KKR gave me a lot of confidence. The team culture was brilliant. We would all gather together and discuss things in the presence of our captain Virat Kohli."
Mohammed Siraj praises Team India's bowling coach Bharat Arun who has helped him a lot
He further heaped praise on the Indian Cricket Team's bowling coach Bharat Arun. Siraj stated that Arun treats him like his son and always motivates him to give his best and concentrate on the basics and bowl in proper line and length. He tells him to fully focus on his fitness and not try anything extra.
"Bharat Arun sir treats me like his own son. Whenever I get the chance to talk to him, he boosts my confidence. Even in the Indian camp, it's the same as what it was having him with Hyderabad. He always asked me to focus on the basics and stick to my line and length. He says not to try something extra but focus on fitness."
Mohammed Siraj will be again hoping to put up a strong performance for RCB this year. He will certainly want to be part of the Indian Cricket Team's squad for the upcoming ICC World T20 2021. The idea is to do well and help the team from Bangalore win the domestic cup, which they have failed to do so far.