Best World XI In ODIs To Beat England In England- It is a well-known fact that Wisden has this habit of making lists. They keep releasing certain lists of players including the best in the world from time to time. Though their main aim is to promote cricket on Social Media and more, this habit has gotten the fans talking a lot. From the best players in different formats of cricket to more, Wisden knows how to spark a good debate online.
Keeping that in mind, they decide to release yet another list. This time they decided to make a team of the best World XI that can beat England in England in ODI matches. The champions of the world are the team to beat, with the upcoming 50-over World Cup in 2023. Due to this, Wisden decided to make another list.
The List Of Players Part Of The Best World XI In ODIs To Beat England In England In ODIs
Wisden is always known to love a good list. They like to accumulate the best in the cricketing world and making a team ideally. This time, their team to beat the Three Lions in England has quite a few Indians.
Wisden Picked Rest of the World XI to beat in England in England:-

1. Rohit Sharma.
2. Quinton de Kock (WK).
3. Virat Kohli (C).
4. Babar Azam.
5. KL Rahul.
6. Glenn Maxwell.
7. Ravindra Jadeja.
8. Mitchell Starc.
9. Rashid Khan.
10. Shaheen Shah Afridi.
11. Jasprit Bumrah.

— CricketMAN2 (@man4_cricket) May 26, 2021
The names include the likes of Virat Kohli (C), Rohit Sharma, KL Rahul, Ravindra Jadeja and Jasprit Bumrah. Further, there were a couple of players from Pakistan, with the likes of Babar Azam and Shaheen Shah Afridi on the list too.
The other players part of the list were South African wicketkeeper, Quinton de Kock, Aussie all-rounder Glenn Maxwell and pacer Mitchell Starc, along with Afghani maestro Rashid Khan.
The balance of the team looks really good. However, the English side is no muck. They are the champions of the world for a reason. It would be a great game to see at some point in time, though that is just a fantasy of the fans.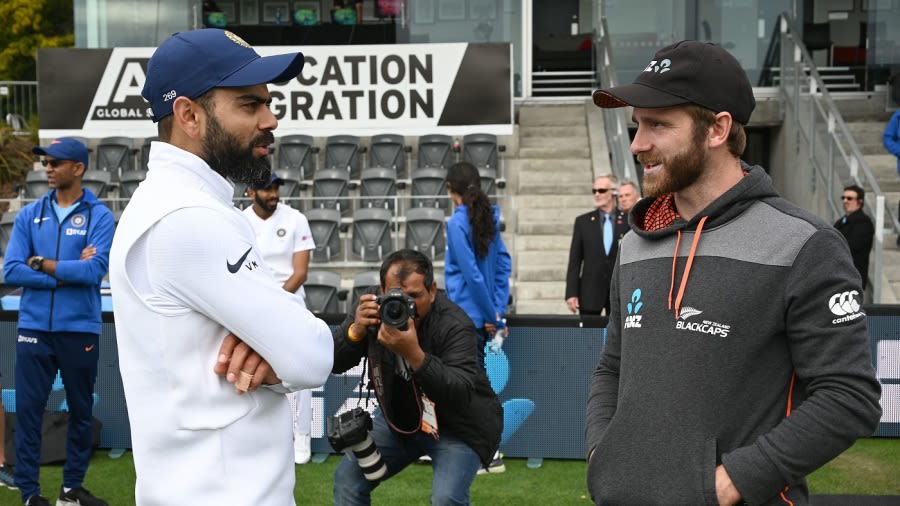 What Next For Team India Ahead Of The World Test Championship Final?
Though all the teams would love to win a World Cup, a couple of teams are currently focused on another title. That being the World Test Championship final. Team India and New Zealand will be keen on lifting that trophy. It will not be easy in the English conditions and the two teams will have to fight hard.
Virat Kohli loves the longest format of the game and will want to win this title. On the other hand, Kane Williamson will not be coming into the match, only to go back empty-handed. Both teams will want to fight to make claim on that trophy. The irony currently though with regards to Wisden's best World XI that can beat England in England in ODI matches, it has no Kiwi player. Ironic? Maybe!!