A lot of former cricketers tend to pick their all-time XI squad so that the fans know their choices. The fans always have a keen interest to know which ex-player picks whom and why. Many ex-cricketers turned Pundits either do so via Social Media posts or make videos of the same. One such cricketer turned umpire is Kumar Dharmasena, who recently picked his own all-time XI.
The 1996 World Cup winner has seen a lot of cricketing greats over the years. He has played with most of them too. The World Cup win for Sri Lanka would have been something really special for him. His career with them lasted from 1993 until 2004. He has contributed to the game of cricket and is a well-known figure with regards to the sport.
His contribution post his playing days has been duly noted as well. Kumar Dharmasena has been doing his bits and pieces and pushing the game to better heights. Whether that is on the pitch or off of it.
Keeping that in mind, Kumar Dharmasena picked his all-time XI.
Which Players Did Kumar Dharmasena Pick In His All-Time XI?
Top Order-
#1 Matthew Hayden
#2 Sanath Jayasuria
#3 Ricky Ponting (C)
Middle Order-
#4 Sachin Tendulkar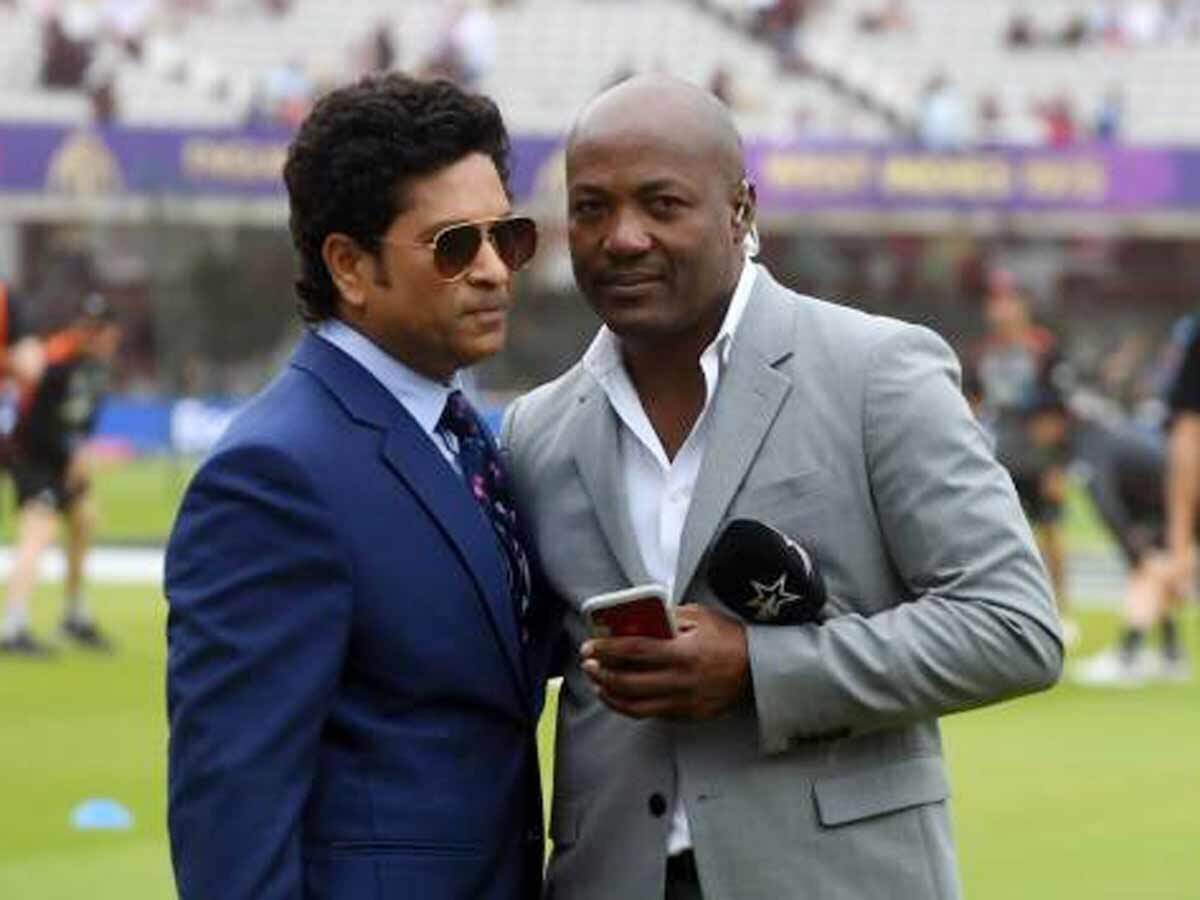 #5 Brian Lara
#6 Kumar Sangakkara (WK)
Lower order/Tailenders-
#7 Jacques Kallis
#8 Wasim Akram
#9 Muttiah Muralitharan
#10 Shane Warne
#11 Glenn McGrath
A well-balanced, brilliant team picked by the former Sri Lankan star. This has the makings of a brilliant world XI that every cricket fan would appreciate. He has picked some of the best batsmen of the modern era, along with bowling legends too.
The combination of these players has so many international titles to their name. They are all legends of the game and have done quite enough for the game in itself. What a great choice of players by Kumar Dharmasena. He has always been a great umpire but this time it seems he has the perfect making of a great cricketing Pundit too.
Watch: Indian Leged Has Heated Exchange On Twitter With A Cricket Fan; Conversation Goes Viral
Though there will always be fans who may criticize a list, the man has no real haters. His work for the game of cricket has been really substantial. The player who helped Sri Lanka win a World Cup back in 1996 is reaching new heights now. He has impressed one and all with his umpiring skills.
Now, Kumar Dharmasena has picked a well-balanced all-time XI, which very few cricketing fans can dispute against. The numbers are there, the titles are there and the legendary status is surely there. The balance of this team looks so perfect as well. It could bring fear to the minds of the opponents if this team every took to a cricketing ground. That game would be worth a watch.
For now, Kumar Dharmasena has won hearts with his selection capabilities. Much like he has been doing with his umpring skills over the years. It will be interesting to see which players some of the other legends do pick. For more such updates and lists, stay connected with Beyond The Posts.
Header