More More Than Roman Abramovich And John Henry? Russian billionaire Alisher Usmanov is looking to invest in Everton Football Club with great pleasure. The Merseyside club was doing great under Carlo Ancelotti before the Italian left. He was replaced by Rafa Benitez in the summer. Everton was targeting European football for the next season.
To compete in it they will certainly need some more quality signings in their squad. The Russian billionaire has expressed his desire to join his close friend Farhad Moshiri who is the major shareholder at Goodison park for investing in the club.
Alisher, 64, is Oligarch's USM Holdings already sponsor Finch Farm. Forbes lists his real-time net worth at $12.7b or approximately £10b. The business magazine state he is among the top 120 richest people on earth and he has also featured at number 58 on their Powerful People of 2016 list. He also holds higher ranks than Chelsea owner Roman Abramovich.
What Alisher Usmanov Said In An Old Interview With The Financial Times?
Alisher, an Arsenal fan, says he is not going to stop supporting the Gunners. However, if he joins ownership at Everton he will be wearing the Toffees' shirt.
"We are friends with Farhad Moshiri. If he needs support from us, I am happy to help him. Should there be a proposal or a possibility to invest in them with good potential returns? I would then consider the deal."
When He Was Asked About Joining Everton Previously, He Had Stated
"Yes. With great pleasure, if he asks me to. I am thinking about my investment in this club…I cannot reject Arsenal at all. I will not leave them as a fan. If I join Everton, then I will wear an Everton shirt. That is because I am a professional. They are going to build a new stadium soon. Why not the USM Arena?"
"It is not obligatory for me to actually participate myself. I could just sponsor them and my job would be done."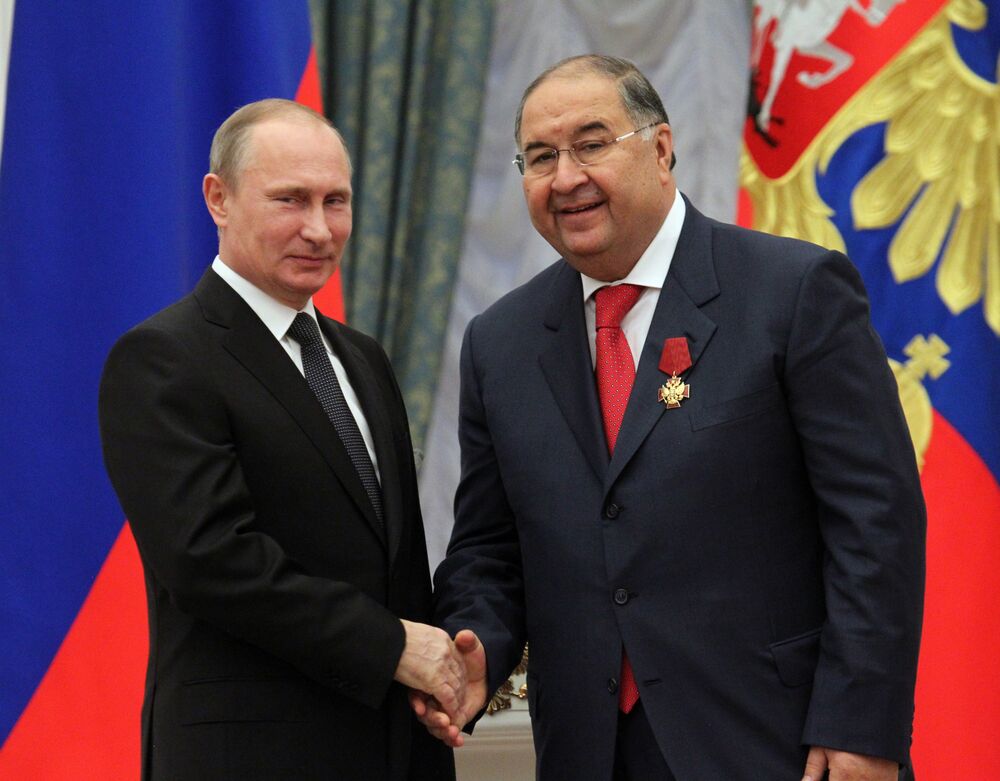 Everton was not on the list of clubs who were in for the European Super League project and their manager Carlo Ancelotti criticized all those clubs saying it was simply because of financial reasons. The former Real Madrid, PSG and Chelsea boss claims all the 12 clubs did not consider the fans and the players before submitting their entry in the ESL.
The big question mark for Everton has always been the fact that they have failed to challenge the big clubs. Last season they were on top of the league table for quite some time. Despite that, they finished at a very low position in the points table. They were tenth in the league with 59 points at the end of the campaign.
That did not work well for them. It was Everton's best in recent history. The fans at one point thought they could compete for the league last season. They clearly had the better signings too, with Carlo Ancelotti getting all his players.
Despite that, when Real Madrid came calling, the Italian decided to leave. The club had to replace him with the former Chelsea boss and a manager that Roman Abramovich would surely know, Rafa Benitez. That was an interesting choice for the Merseyside outfit, knowing that he was with their rivals Liverpool before, where he won the Champions League. Let's wait and watch what he can do with Everton now!!