It was recently confirmed that Arsenal had signed Martin Odegaard on a permanent transfer from Real Madrid. The Gunners were looking to bring in more stars and this was the start of more deals being pushed through, as the transfer window was drawing to a close. With that being said, Mikel Arteta finally got his primary target of the summer transfer window.
Despite that, the job is not done yet. Arsenal is in need of a lot of players still to fill their never-ending voids. The team is nowhere close to challenging for major titles any time soon.
Keeping that in mind, here are three players that Arsenal needs to sign, post the Martin Odegaard deal-
Emerson Royal
Whether Mikel Arteta acknowledges the problem at the right-back position or not, Arsenal needs a first-choice starter in that position. Someone, who can showcase solidity for the long run and is still quite young. Also, the player needs to be fluid while transitioning the ball from defence to attack and should not be worried about putting in a solid challenge every once in a while.
Barcelona's Emerson Royal fits the bill and can be an asset for the Gunners. The Catalan giants are looking to offload some of their players in order to reduce their wage bill. Barca is in need to sort their financial situation with their President recently coming out and talking about their losses.
On the other hand, the club also wanted to bring back their former La Masia graduate, Hector Bellerin, with the Spaniard keen on a return to the Nou Camp. With that being said, Arsenal is keen to get a swap deal done, which could benefit all three parties. If that is indeed the case, the north London giants should try their best to bring Emerson Royal to the Emirates. He can surely be a long-term asset for them, as he is just 22 at present.
Andre Onana
The potential deal for Aaron Ramsdale that is on the cards has left a lot of Arsenal fans displeased. The Gooners do not want the Sheffield United keeper, who has been relegated multiple times already.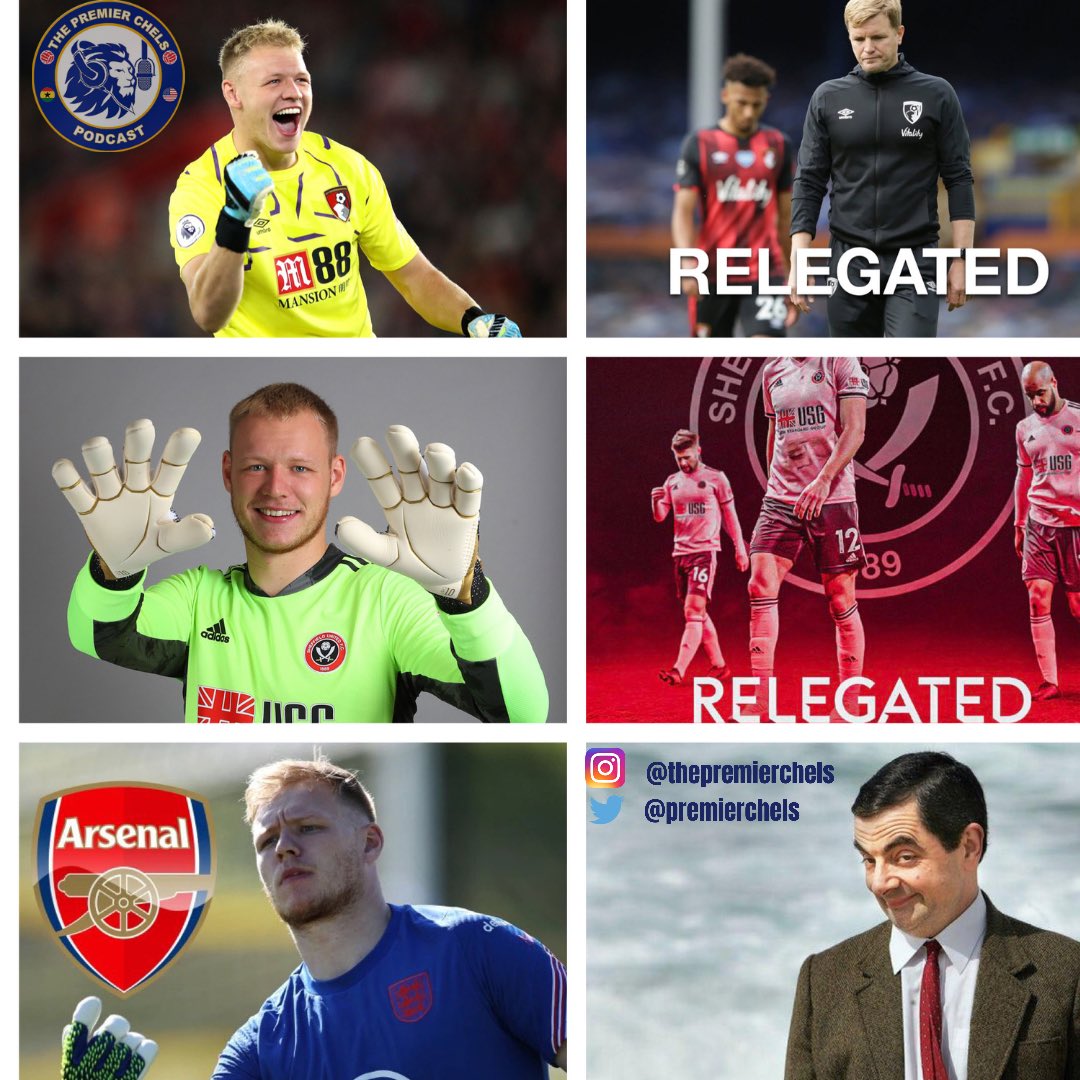 Further, he was relegated with Chesterfield too. That is prior to his move to Bournemouth. Things have just not been right for the player, who is currently with the Championship side. It is not a good deal in the opinion of a lot of Arsenal fans. They want someone who is proven and doesn't have to be nurtured at the club. In short, the fans want a ready keeper like Andre Onana, than a potential prospect.
The Ajax man is just 25 at present, though he still has a couple of months till his doping ban ends. He was punished for intaking a substance that is banned by UEFA at present It was part of his wife's medication and the sentence was reduced by a bit, earlier this year. Despite that, the goalie is way better at playing out from the back and can be an upgrade for Bernd Leno.
He will also challenge for a first-team spot in the team and that is something that the fans and Mikel Arteta would want at present. He has been known to be a fighter and wanted to move to Arsenal before Lyon tried to sign him. Keeping these things in mind, it is essential to sign him for his price tag of around £5m before the value goes up or some other club steals him.
Yves Bissouma
One of the biggest problems at Arsenal is that the midfield is rather weak. The fans have been trying to push the likes of Granit Xhaka out of the team for quite some time now. However, manager after manager has relied on the player for various reasons. This has not really gone down well with the fans for quite some time now.
The main reason for the hate on Granit Xhaka is how he reacted to the fans jeering him against Crystal Palace. It was not something a skipper is expected to do. On the other hand, Arsenal could have gotten N'Golo Kante when they signed him. Further, the Gunners have never seen Champions League football since his arrival. All these factors together make the Arsenal fans unhappy and they do not like the Swiss international, who had a brilliant Euro 2020 tournament.
Keeping that in mind, the Arsenal fans are keen on adding another Brighton player to their squad. Yves Bissouma has been an Arsenal fan and is close friends with Nicolas Pepe. The two have been friends since their time at Lille and have a close bonding. It was also being said that Pepe had convinced him to come to Arsenal.
Despite all the stories, there has been no official bid made to bring the player to the Emirates. He has been a much-talked transfer target for the club. Despite that, in order to get the deal done, the club needs to push for a move. That has not been the case so far and no real news has been coming from Brighton's end.
The fans are keen to get the signing done, as the player can really fortify the Gunners' midfield. Let's wait and watch whether Arsenal can oblige the fans and add more quality to that midfield. Sales could be the way to go, with many players expected to leave the club. If that happens, at least a couple of more players could surely be coming in.