Arsenal, Chelsea, Liverpool, and Manchester United are all allegedly interested in signing Leeds United midfielder Kalvin Phillips, according to reports in the media.
A report from Transfer Market Web claims that Leeds United player Kalvin Phillips is in high demand in the Premier League, with each of the traditional "Big Four," Arsenal, Chelsea, Liverpool and Manchester United all showing interest in signing the Englishman.
The young midfielder progressed through the Leeds development system before breaking into the main squad a few years ago. Since then, the midfielder has had a spectacular climb to prominence. The hiring of Marcelo Bielsa as his manager proving to be a significant catalyst in his growth in particular. The Whites' promotion push in 2019/20 was built on him. He has established himself as one of the finest midfielders in the Premier League since he first played at the top level.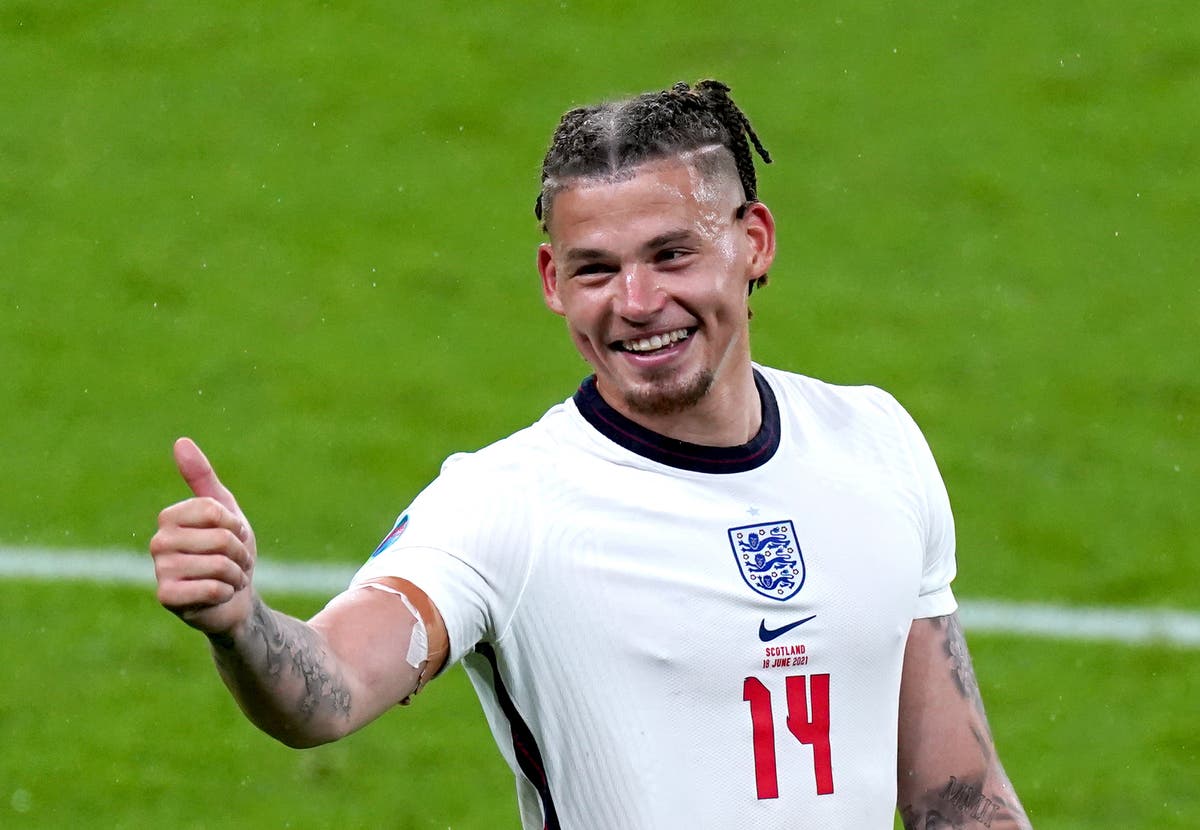 Arsenal Chelsea, Manchester United And Liverpool Want The England International
As the result of Phillips's outstanding achievements for Leeds, he was also called up to the England national team. That is where he was a key member of their success as they progressed to the final of the UEFA Euro 2020 earlier this summer. Thus, it should come as no surprise that there is so much interest in the player. Some of the most powerful teams in the country are considering a move for the 25-year-old forward.
Arsenal is said to be one of the clubs interested in acquiring Phillips' services. This summer, Arsenal added Albert Sambi Lokonga to their midfield, bolstering their already strong unit even more. However, with Granit Xhaka returning to his erratic ways and Mohamed Elneny relegated to the role of squad player at best, Mikel Arteta could do with a quality long-term partner for Thomas Partey, making Phillips a realistic option.
According to reports, Chelsea is also interested in signing the Leeds United forward. N'Golo Kante is approaching his thirties. He has been struggling with his fitness recently. So a midfield reinforcement at Stamford Bridge may be required in the near future. While a move for Aurelien Tchouameni is being heavily discussed, it seems that the Blues are keeping their options open. They are considering Phillips as a possible addition.
Kelvin Phillips drawing interest
Liverpool, too, has taken a fancy to the 25-year-old England international. It is understandable given the fact that they were forced to part ways with Georginio Wijnaldum this summer. They were unable to recruit a suitable successor. Phillips has the potential to be a valuable addition to Jurgen Klopp's midfield arsenal. That is, especially given the fact that James Milner is growing older and Thiago Alcantara is hampered by injury issues.
Finally, it has been reported that Manchester United are interested in signing the Leeds forward. In the summer of 2019, Manchester United faced the possibility of losing Paul Pogba to a free transfer to Juventus. As a result, both Donny van de Beek and Nemanja Matic have an unclear future ahead of them. The latter is no spring bird. Due to Fred's unreliability, Ole Gunnar Solskjaer will need someone like Phillips to provide stability in the centre of the pitch for the team.
As a possible bidder for Phillips, Tottenham Hotspur has been mentioned in the article too. Manchester City, the reigning Premier League winners and current holders, have also been connected with Phillips in recent months. It is a testimony to the talent of the 25-year-old that a slew of elite teams is interested in signing him in the summer. However, only time will tell if he will depart Leeds or remain at Elland Road in the summer of next season.