Varun Chakravarthy is a dangerous asset to have for any T20 World Cup team. The mystery spinner with the right arm has many variations in his sleeve and is a bowler who can both scalp wickets and stops the flow of runs. However, the Indian team is concerned ahead of the 2021 T20 World Cup since Chakravarthy's knee is in poor condition.
According to a BCCI insider, Chakravarthy is in agony. The Indian team would not have risked playing the right-arm spinner if it weren't for the T20 World Cup. According to the source, Chakravarthy may need rehabilitation to return to full fitness. The BCCI's priority now is to guarantee that he is available for the next T20 World Cup.
"Varun's knees aren't in terrific shape. He's in agony, and if it had not been a T20 World Cup, am sure the Indian team management would not have taken the risk of playing him. To be 100 percent healthy, he may need significant rehab in the future, but for the time being, the emphasis would be on his pain management during the T20 World Cup," according to a BCCI insider, as revealed by India Today.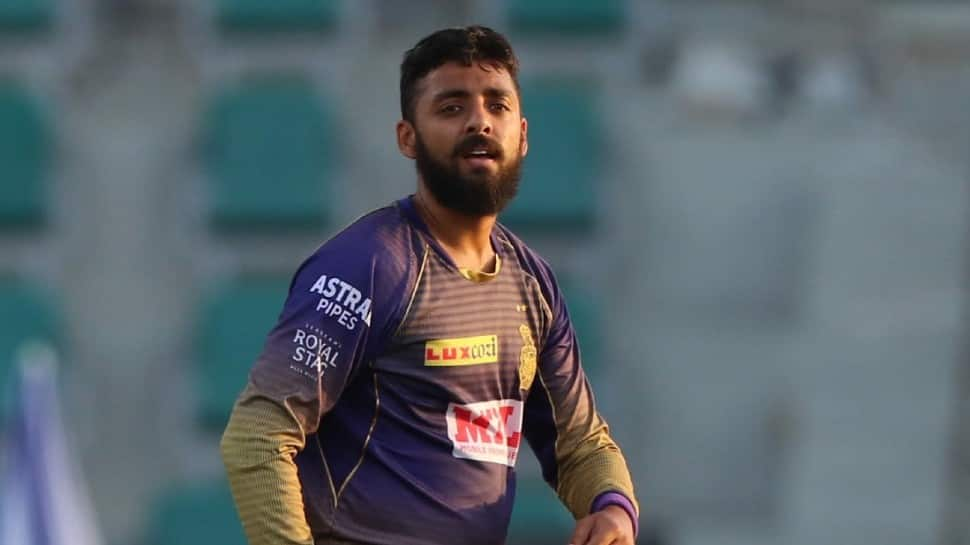 Varun Chakravarthy's strength and conditioning chart has been produced by KKR support staff: BCCI Source about T20 World Cup concerns
The BCCI insider went on to say that the Kolkata Knight Riders (KKR) support team has developed a strength and fitness plan for Varun Chakravarthy. The KKR spinner is even given pain relievers so that he can bowl four overs per match.
"KKR's support staff has created a comprehensive strength and conditioning chart for Varun. It is part of his overall injury management regimen. According to what I have heard. He is also given pain reliever shots so that he may bowl his four overs without difficulty," the BCCI insider added.
Averaging 23.33 wickets per game, Varun Chakravarthy has taken 15 wickets in 13 IPL 2021 games. The Indian team management is adamant about having Varun in the lineup for the first match against Babar Azam's Pakistan on October 24. Measures will be put in place to ensure that he is properly handled throughout the three-week competition.
Varun, a 30-year-old certified architect, is neither a product of the BCCI's systematic coaching programme nor is he someone who has progressed through the age-group levels in the state of Kerala.
Later, following some outstanding performances in the Tamil Nadu Premier League, he attracted the notice of IPL scouts. He was invited to try out for the team. It was a huge success and since then has been a mainstay of the Indian team.
Varun has reportedly been instructed not to dive when fielding in order to avoid aggravating his knees. This is the information according to reliable sources. In addition, his sideways mobility is limited.
It is questionable if he can be handled in this manner till the conclusion of the T20 World Cup. KKR need his services and will drain every ounce of energy out of him throughout the IPL. They are well within their rights to do so but it could cost the Indian team. Let's wait and watch!!