Liverpool is keeping a close eye on Leeds United's trio of Kalvin Phillips, Raphinha, and Illan Meslier. They have all played their part under Marcelo Bielsa. Liverpool is interested in signing any of the players mentioned above.
It has been reported by Football Insider that Liverpool, one of the Premier League's biggest clubs, is keeping a close eye on the Leeds United three of Kalvin Phillips, Raphinha and Illan Meslier. They have all performed well for the Whites so far.
Marcelo Bielsa's greatest performances at Elland Road have included the three players mentioned above. Last summer's Euros provided Phillips with an opportunity to demonstrate his talents, as he was instrumental in England's march to the final.
The midfield of Jurgen Klopp's team is stacked with experience. Three of the most experienced players in the Premier League are in their thirties: Jordan Henderson, James Milner, and Thiago Alcantara. For years to come, a fresh injection of youthful blood will be beneficial to the club's long-term survival.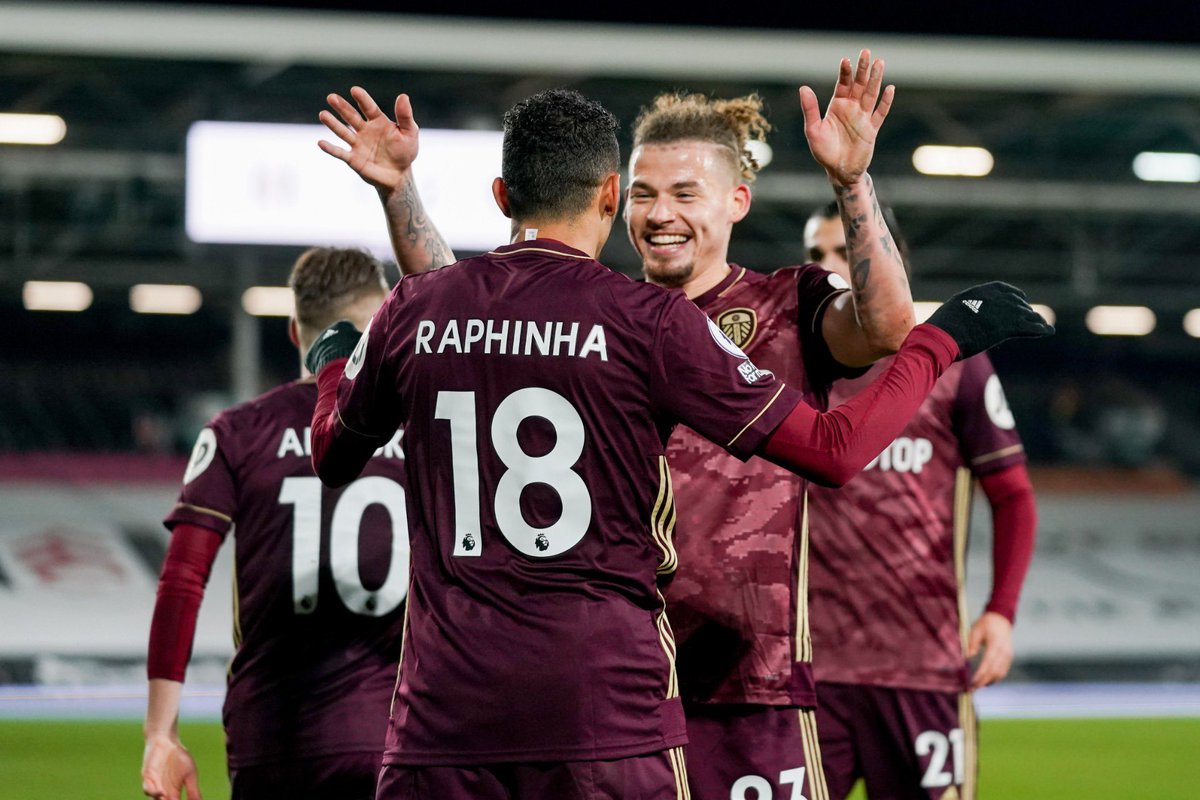 Phillips is the place where they can find the right guy. At 24, he is still young enough to be considered a long-term investment, but he is also experienced enough to be regarded as a proven player in the English Premier League. His arrival would be very beneficial since he is a no-nonsense player.
Raphinha, on the other hand, is a name that Liverpool supporters are acquainted with. The Brazilian has been linked with a transfer to Anfield on many occasions, and he is a commanding figure down the left side. This season, a physically powerful man who can hold his own in the Premier League might be the next great winger to lead Liverpool to the next level of success.
Which Players Will The Kops Sign In The Upcoming Transfer Windows?
Despite his age, Sadio Mane has lost his edge and does not seem to be growing any younger. Mohamed Salah is still at the top of his game, but he will need the backing of those around him. Raphinha has a higher production rate than players such as Adama Traore and would be a valuable addition to the team.
Contrary to popular belief, Meslier may turn out to be the best value for money. Elland Road's first-choice goalkeeper at the age of 21 is already a star in the making and has a promising future ahead of him. In spite of his immense size (6ft 5in), the Frenchman is nimble and a dominating shot-stopper who is also exceptional with the ball at his feet. As a result, he is an ideal fit for a Liverpool team that often plays from the backline.
Alisson Becker is unquestionably the best player on the pitch at Anfield. He just signed a six-year contract and, at the age of 29, he still has many productive years ahead of him. The possibility that Meslier will replace the Brazilian is questionable, but at the absolute least he can serve as a reliable backup. If he continues to progress in the manner predicted, the 21-year-old may eventually succeed Alisson. Liverpool can guarantee that their conveyor belt of reliable shot-stoppers continues to run by making a single change.
All three players provide something significant to Liverpool in an area where the club is in desperate need of reinforcement. They are all important players for Leeds United, and it remains to be seen if they will trade even one of them, much alone all three, to a direct competitor. Alternatively, will Leeds become the next Southampton? Time will tell whether or not this is true.