Gareth Bale has an alleged interest in returning to his previous club Tottenham Hotspur when his Real Madrid contract expires at the end of the season. Fichajes reported that Bale, who has fallen out of favour with Real Madrid in recent months, is determined to secure a return to his previous club Tottenham Hotspur during the summer transfer window of 2022.
Since he joined Real Madrid in a big-money deal in 2013, Bale established himself as one of Tottenham's most important players. The Welsh winger experienced early success at the Santiago Bernabeu. This was before falling out of favour under previous boss Zinedine Zidane. His injuries haven't helped his situation too. There have been issues with his dedication to the club.
Bale has been out of favour at Real Madrid for quite some time now and wants to end his career on a high
Bale come back to Tottenham on loan last season to revive his career. That was after being blocked out of the first-team picture under the then-boss Zidane. The 32-year-old had a fruitful time, scoring 16 goals and providing three assists in 34 games across all competitions.
In the summer, Bale was welcomed back by new manager Carlo Ancelotti. The player started brightly, scoring once in his first three games. That was before suffering another injury that ended his current season in August. The former Tottenham Hotspur winger has since then not appeared for the Spanish capital club. Despite that, he was seen engaging with the Welsh national squad during one of the international breaks.
Bale's time at Real Madrid will end in the summer of this year when his contract expires. Los Blancos have no intention of extending his stay at the Santiago Bernabeu and the fans don't mind. They have been already trying to get rid of him for quite some time. They will be now looking forward to the day they can get rid of his enormous wage bill.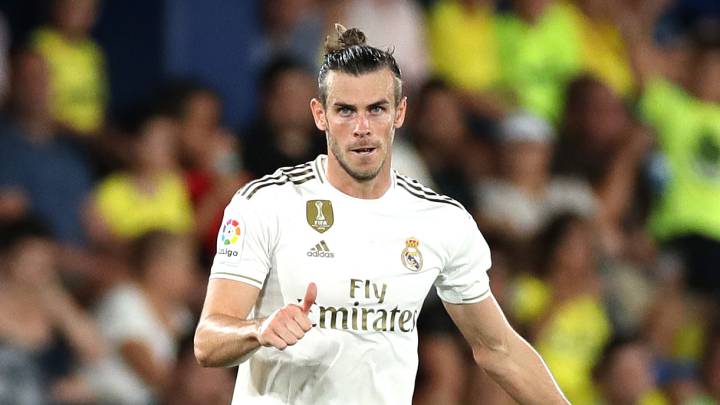 Antonio Conte's interest in Gareth Bale could actually help him sign the player once he is available for free
Last month, new Tottenham boss Antonio Conte was interested in bringing the 32-year-old back to the Premier League, as per claims. After his contract with the La Liga leaders ends, Bale himself is looking forward to returning to the Tottenham Hotspur Stadium.
However, as per the update from the source, the Italian was in charge of the ultimate decision. The Italian's take on this transfer is still very unclear. After a successful loan term with the Londoners, it remains to be seen if Bale will return to the club for the third time. The fans would surely love to have him back but will it actually happen?
Spurs have been really active in the current transfer window and they have gotten a few players in. The January window could just be the start of something big and Gareth Bale could be part of it too. Keeping that in mind, his wages might be a slight concern, though pay cuts are sort of a trend these days.