KKR vs MI IPL 2022: Venkatesh Iyer has been praised by Aakash Chopra for getting the Kolkata Knight Riders (KKR) off to a fast start in their IPL 2022 match against the Mumbai Indians on Monday (May 9). 
Iyer scored 43 runs off 24 deliveries. This included three fours and four sixes. During his innings, he assisted the two-time winners in posting a competitive total of 165/9 on the scoreboard. They used it to win the match by 52 runs.
According to Aakash Chopra, who released a video on his YouTube channel about KKR's batting performance, Iyer was the highlight of the team's batting effort.
"The beginning seemed promising. I was given another chance to speak again – Desh hai, videsh hai, characha-e-Venkatesh hai – because of the manner Venkatesh Iyer batted at the start of the match. He played really well. There was a lot of excitement right up to the start of his inning," Chopra said.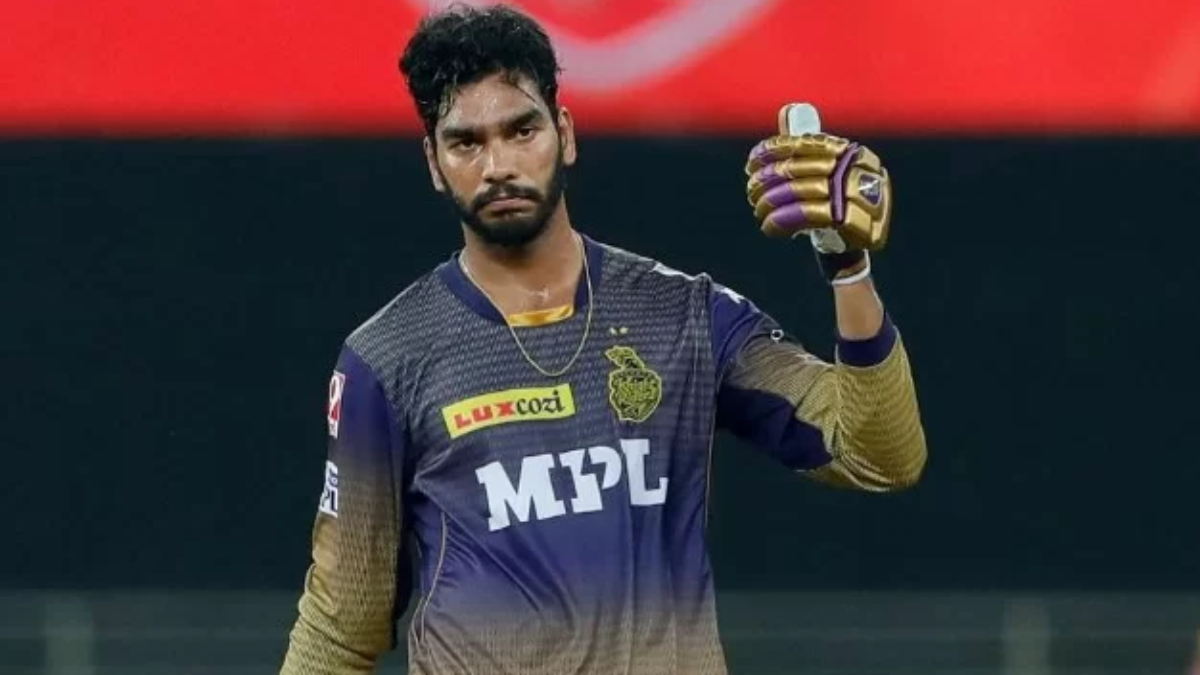 The former cricketer-turned-commentator, on the other hand, was a little critical of the speed of Ajinkya Rahane's innings. This was particularly after the powerplay overs. Chopra went on to say:
"Ajinkya Rahane – there's something wrong with him. T20 isn't working out for him. The moment the powerplay is gone, he becomes exceedingly sluggish in comparison. His tale grows more challenging. It becomes increasingly difficult for him to continue from there."
Rahane scored 25 runs off 24 balls. This included three boundaries, to help him reach the milestone. A low average of 17.50 and an uninspiring strike rate of 100.96 have characterised his performance at the top of the order in IPL 2022. His 105 runs in six matches have come at a dismal average of 17.50 and an awful strike rate of 100.96.
KKR vs MI IPL 2022: Nitish Rana's knock for Kolkata Knight Riders was described as "very gorgeous sixes" by Aakash Chopra
Aakash Chopra praised Nitish Rana's 26-ball 43. The latter made the following observation:
"When he (Rahane) got out, Nitish Rana stepped in. It was the birth anniversary of Maharana Pratap Singh the day before. He completed Rana Sanga's job. Rana batted quite effectively. He hit some stunning sixes in the process."
While pointing out Shreyas Iyer's struggles against leg-spin, the 44-year-old congratulated Rinku Singh for guiding KKR to a respectable total in the first innings. Chopra made the following statement:
"The manner Shreyas Iyer got out was a bit of a problem. He has been out to leg-spinners several times before. This time, though, he did not go out while hitting, but he did get out. Rinku continued attempting to get the squad to a competitive total. But I still believed that they were at least 25 runs short, considering that 180 was a realistic possibility at one time."
The Mumbai Indians were bowled out for 113 runs, far short of the 166-run total they were set. As a result of this victory, Kolkata Knight Riders (KKR) maintained their hopes of qualifying for the IPL 2022 playoffs alive. However, they would need a lot of things to go their way to do so. We have to wait and see if they do achieve to qualify.