Latest Arsenal News: 'That Peter Crouch Podcast' included an interview with Arsenal goalkeeper Aaron Ramsdale. He shared some amusing insights about the Gunners' team. During the debate, he also disclosed which player he believes has the best chance of succeeding Pep Guardiola.
Arsenal manager Mikel Arteta himself learned his profession from Pep Guardiola. He is widely regarded as one of the finest managers in the history of the game. Arteta worked as an assistant manager at Manchester City from 2016 to 2019. It was assumed that he would borrow a move or two from Pep Guardiola's playbook in his new role.
In his speech, Ramsdale mentioned players who sometimes suck up to their coach while the other players are enjoying their little training break. As quoted by Football London, Ramsdale described the situation as "parched". He said:
"Martin Odegaard is parched. He needs something to drink. To be fair, he was already playing for Real Madrid by the time he was 12 years old. Because they are speaking Spanish, I am unable to understand what they are saying."
Latest Arsenal News: What did Ramsdale say?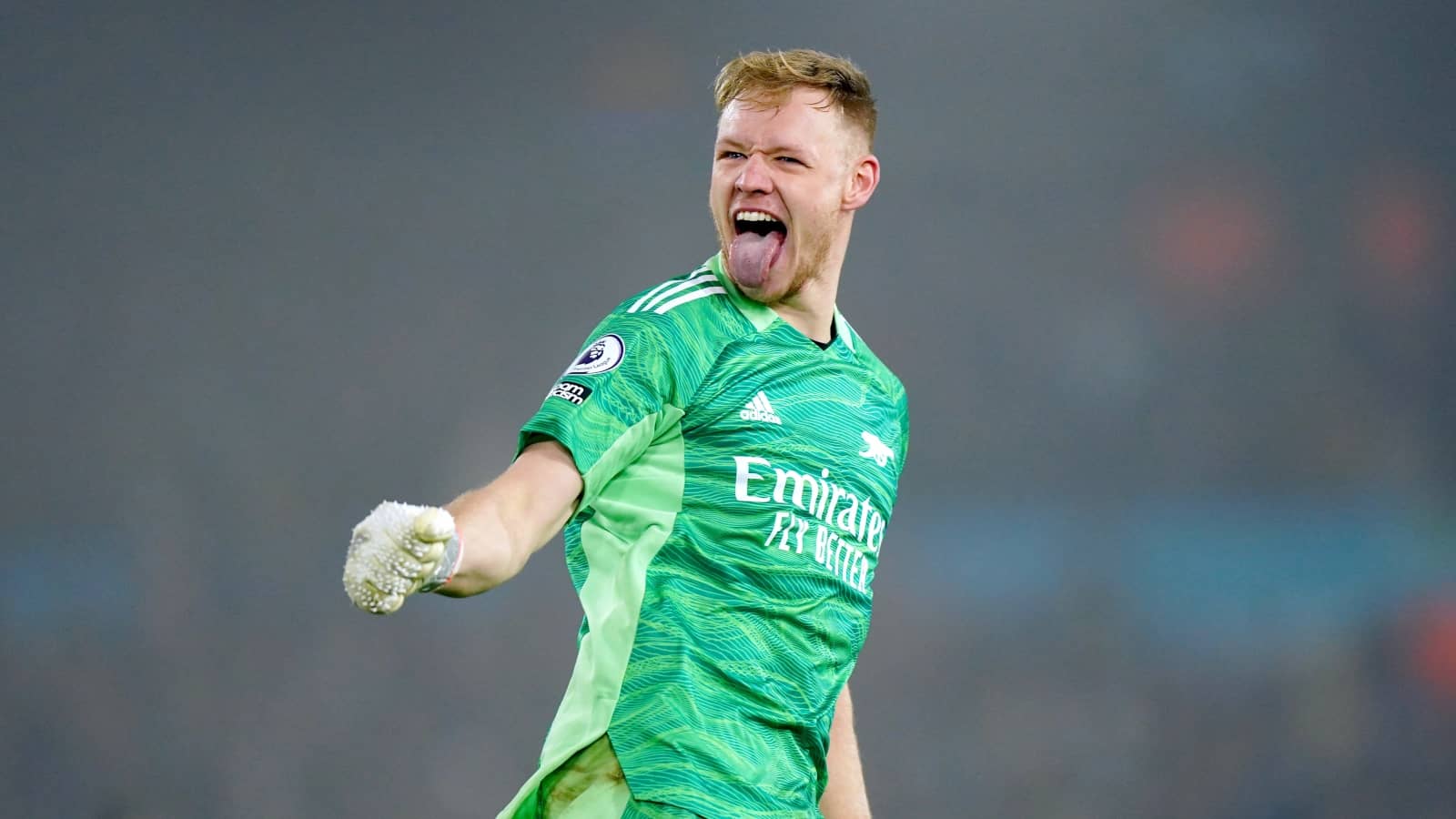 The goalie made a mockery of Odegaard's attempt to converse with his boss in Spanish by making fun of him. He said:
"The day following a game, he [Arteta] will converse with the majority of the players in English. Perhaps one of the two boys whose English isn't flawless [to whom he'll converse in other languages]. Martin, on the other hand, speaks flawless English. But he speaks Spanish. What a parched personality!"
But the Arsenal shot-stopper didn't stop there. He went on to disclose how highly Cedric Soares holds himself regarding his own abilities. He went on to say:
"And will tell you who else is parched when the time comes. Cedric Soares believes he has the potential to be a future Pep. Brilliant."
This season, Ramsdale has proved to be a highly effective addition to the club. When he first joined, there were some reservations since he had previously experienced two Premier League relegations with Bournemouth and Sheffield United.
However, he has produced several outstanding saves this season. All those have kept Arsenal in the game on several occasions. He has maintained a total of 12 clean sheets in the Premier League.
As a distributor and passer, the 23-year-old has been particularly effective. Thus, allowing Arsenal to play out from the back with some success.
Arsenal right-back is uninterested in leaving the Emirates Stadium soon
In recent weeks, Cedric Soares has been connected with both Newcastle United and Porto. Because of Takehiro Tomiyasu's injury during the previous several months, the 30-year-old has filled in for the Japanese player. He has two years left on his contract.
According to Correio de Manha, a Portuguese news site, the Arsenal right-back has shown no interest in leaving the Emirates. He is content with his present position. Soares will resume his role as a substitute for the Gunners after Tomiyasu returned to the squad after his injury recovery. Arteta will be hoping that the Japanese defender can contribute to the team's final games and offer them more stability.