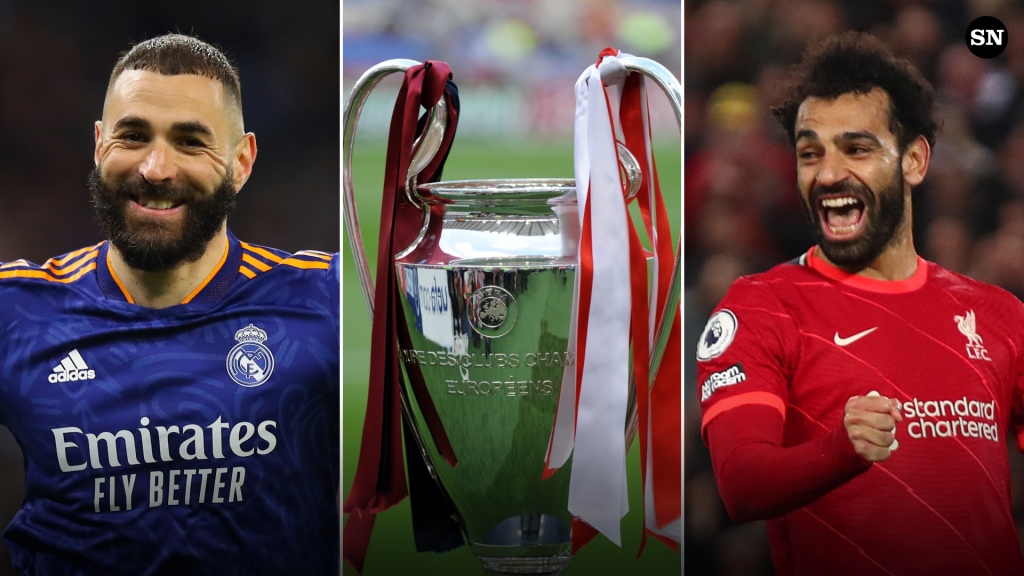 Latest Liverpool News: Jamie Carragher, a former defender for Liverpool, feels that Real Madrid has been very lucky to get to the final of the UEFA Champions League this season. In addition to this, he said that the Reds are superior to them.
The final match of the Champions League will take place on Saturday, May 28, at the Stade de France in Paris. Both clubs will compete in this match. The team from Merseyside has had a smooth path to the championship game. They have just competed against Benfica and Villarreal along the way.
In the meantime, Real Madrid has been forced to overcome aggregate deficits against Paris Saint-Germain, Chelsea, and Manchester City to advance to the knockout round.
In light of the same, Carragher thinks that Real Madrid has been really lucky. He also spoke on the tenacity of Liverpool mentioning the 3-1 victory that they had against Wolverhampton Wanderers on the penultimate day of the Premier League season. They were down 1-0 inside the first three minutes of the game but ultimately prevailed. However, in the end, they were defeated by Manchester City, who won the title by a single point.
What did Carragher say?
During an appearance on the Blood Red Podcast, Carragher shared his thoughts as follows:
"Mental resiliency is something that Liverpool has in abundance. When that early goal was scored, the thought that they wouldn't win the game never crossed my mind. However, you don't want to be doing that too often as the end of the season approaches because you can see signs in the second half that make you wonder where they are going to get the energy to finish the game."
He went on to say that the first goal scored in the final match would be very important. He emphasized that the team managed by Jurgen Klopp must avoid giving up the first goal. Carragher said:
"They always seem to find it, and they always seem to do something to win the game. But you don't want to be chasing a game. Against Real Madrid, the first goal could be vital. You don't want to be chasing a good side on a big pitch late in the season with so many games in your legs."
He added:
"That is something that Liverpool has to think about. Let's keep our fingers crossed that they won't give up the game's opening goal. They (Madrid) simply play in moments, and I've been following them ever since their first game in the Champions League. It was a loss against a club named Sheriff. They just play in moments."
Carragher talks about Real Madrid
Carragher also mentioned the fact that Real Madrid has had to put up a tremendous amount of effort to win their Champions League games this season. He went on to say that the Reds will win their seventh UCL if they keep playing at the same level as they did in prior matches.
He said:
"They are not as good as Liverpool, and they have lost as many or more games in the Champions League than Liverpool has lost throughout the entire season. Because we are Liverpool, even when things are at their worst, you never stop believing. Real Madrid also has it in their possession. They operate on the assumption that they are destined for success, which has enabled them to achieve it."
In conclusion, Carragher stated:
"They have been very lucky in every knockout round in which they should have been eliminated. Could it be luck? Spirit de équipe? Relationship with the team's players, coaching staff, and fans? And because it's Real Madrid, you have to say the latter. But if they perform as well as they did in the knockout stages and we play to the best of our abilities, we'll emerge victorious." 
Latest Liverpool News; Liverpool will attempt to get their own back on Real Madrid for their loss in 2018.
The match between Real Madrid and Liverpool in the Champions League final in 2018 will be played again in 2022. Real Madrid won the match 3-1 in Kyiv. Karim Benzema and Gareth Bale were able to score because of several blunders made by Lloris Karius, who was the goalie for the Reds. In the middle of all this, Bale added a spectacular overhead kick.
After getting into a fight with Sergio Ramos early in the match, the star attacker for Liverpool, Mohamed Salah, suffered an injury and needed to be replaced.
This time around in Paris, the Reds will be looking to exact their vengeance on the Blues. They also have the benefit of history on their side. When these two sides played in the final of the European Cup in Paris in 1981, Liverpool emerged victorious with a solitary goal victory.