This should never happen to a football fan. Rather it shouldn't happen to any fan or individual across the globe. An 85-year-old man bleeding and the rival fans don't even care. Shameful, to say the least. Such was the case with Daniel Bennett when his grandfather was hit with a coin after Huddersfield beat Luton Town.
Huddersfield Town advanced to the final of the Championship play-offs thanks to a late goal from Jordan Rhodes. The win brought the Terriers' overall score to 2-1 against Luton Town. However, Terriers goalkeeper Lee Nicholls was able to save an effort from Harry Cornick from only six yards out, even though the away team controlled the first half.
After the interval, Nicholls once again proved to be a formidable opponent for Cornick. However, Rhodes scored a goal at the back post from a free-kick that was taken by another substitute, Sorba Thomas, in the 82nd minute.
More on the game and the shocking incident that followed it!!
The final will take place at Wembley Stadium on Sunday, May 29. Huddersfield will face either Nottingham Forest or Sheffield United. The two teams' second legs will be played on Tuesday at the City Ground.
The team from West Yorkshire played in the Premier League for two seasons between 2017 and 2019. After the final whistle, its supporters stormed the field to celebrate the club's success. Things got out of hand and a lot of the visitors' fans were injured (video below).
Jordan Clark just got accosted after the @LutonTown loss to Huddersfield. Really classy, Huddersfield. I can't believe the stewards barely intervened. Congrats to Huddersfield for the win, but this is appalling behaviour from the minority of you. Have some dignity #COYH pic.twitter.com/Bi8kTBdb5k

— Gideon (@Giddawid) May 16, 2022
Daniel also took to Twitter, to post a picture of his wounded grandfather. His grandfather was injured by a coin that was thrown by a Huddersfield fan. The user rightfully asked a question to Huddersfield FC.
He wanted to know if it is okay to hit his 85-years-old grandfather. He also asked Luton Town FC to take action regarding this, which is totally justified. Such hooliganism in football is one of the main problems and the fans don't understand this and cross the line. Happens so many times!! (below is his Tweet)
Dear @htafc think this is ok to hit my 85 year old grandad with a coin, your fans are embarrassing @LutonTown I want something done about this!!! pic.twitter.com/PvArj8X6s2

— Daniel Bennett (@daniel29bennett) May 16, 2022
We hope there is some serious action taken against this kind of behaviour. Justice must be served or else such incidents will continue to happen. Thank you, Daniel, for bringing this to everyone's notice!! Wishing your grandfather a speedy recovery!!
Regarding the game between Luton Town and Huddersfield: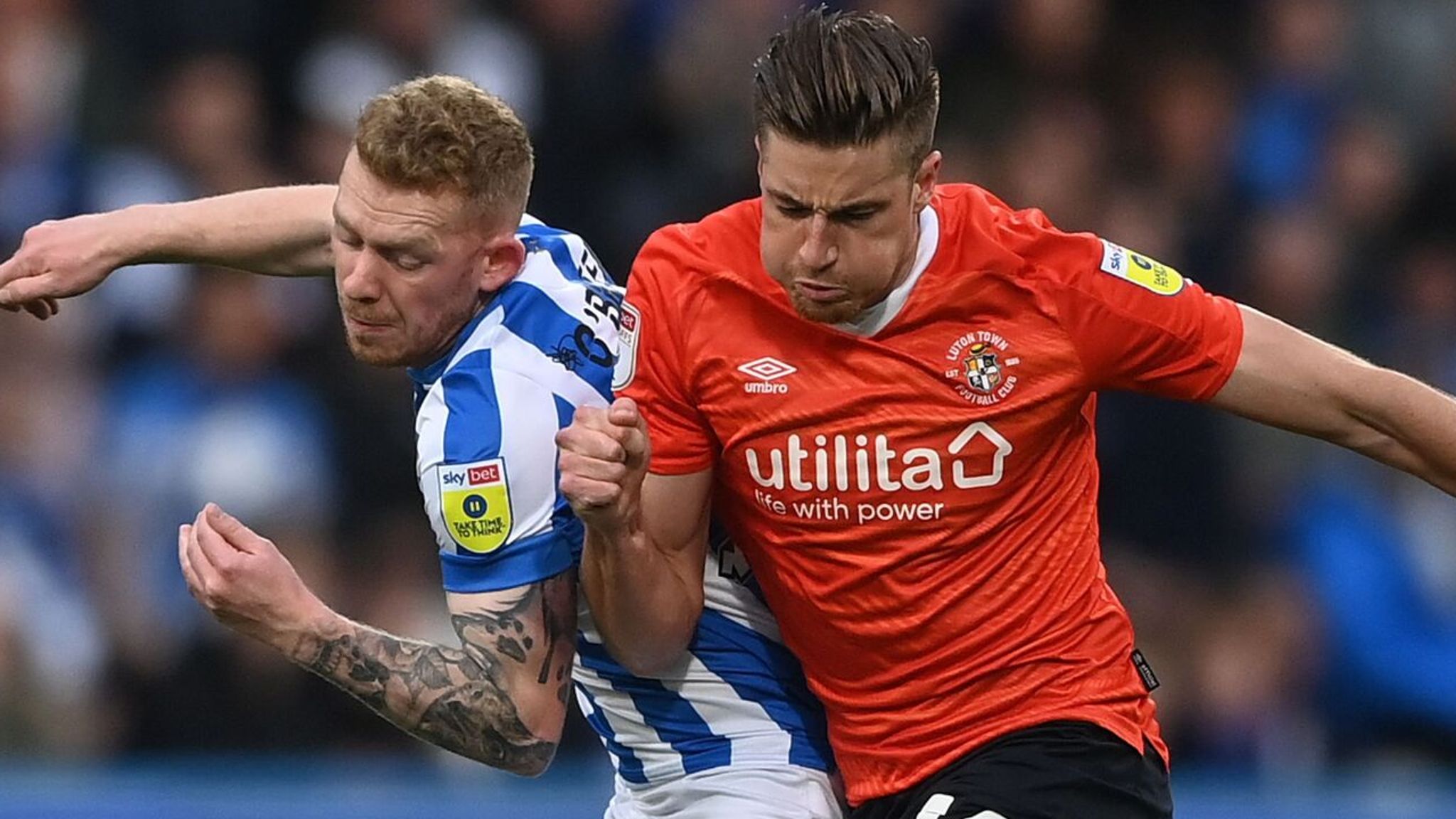 Luton Town relied on luck to win a match in which they were unable to play at their most fluid. But their season will now conclude on the greatest platform in English football, allowing them to return to the top flight.
Luton came out on top during the second leg at the John Smith's Stadium, even though both teams had played evenly in the first leg on Friday and finished with a 1-1 tie.
Cornick's shot on Nicholls in the 11th minute was the best of several chances they created. But they failed to capitalize on any of them. The players coached by Nathan Jones, who finished seven points and three places behind Town, will undoubtedly look back and regret their first-half profligacy.
The hosts, led by Carlos Corberan, played better in the second half. They should have been awarded a penalty when Hatters goalkeeper Matt Ingram brought down full-back Harry Toffolo. Nicholls made a great save from Cornick's fierce strike. After that, Hatters goalkeeper Ingram took out full-back Toffolo.
What happened in the final moments of the game?
Rhodes scored the game-winning goal just before extra time was about to begin. Thomas, a Wales international who had only just returned from a knee injury and was deemed unfit to start the game, had whipped in a teasing free-kick. Rhodes slid the ball in from close range after escaping his marker Amari'i Bell.
The goal depressed Luton's spirits, and they were unable to produce a significant chance in the game's closing minutes. Thus, allowing Huddersfield to see the game out with relative ease.
Huddersfield has had a spectacular season, considering that they finished last in the Championship a year ago and were defeated by Fulham 5-1 in their first home game of the season.