Latest Manchester United News: Since Sir Alex Ferguson's retirement, Manchester United has been building towards what is perhaps their most crucial transfer window ever. Since then, the team has seen its fortunes steadily deteriorate. They have now gone five seasons without winning a single trophy in the process. But, at long last, there seems to be some optimism around the club. Erik ten Hag is due to take over as manager of Manchester United.
In his time at Ajax, Ten Hag was instrumental in re-establishing the team as the premier club in the Netherlands while also steering them to several successful European campaigns. It was notably a run to the Champions League semi-finals a few years ago.
He will be hoped to replicate his feats at Old Trafford as well. But the club must first rebuild its roster before it can expect anything to happen.
One area in particular that needs quick addressing is their midfield. Paul Pogba and Nemanja Matic are both expected to leave the club in the summer transfer window. As reported by Noi Biancocelesti, Manchester United are prepared to launch a £68 million deal for Lazio's Sergej Milinkovic-Savic.
Latest Manchester United News: Manchester United is prepared to make a transfer move for Milinkovic-Savic in the amount of £68m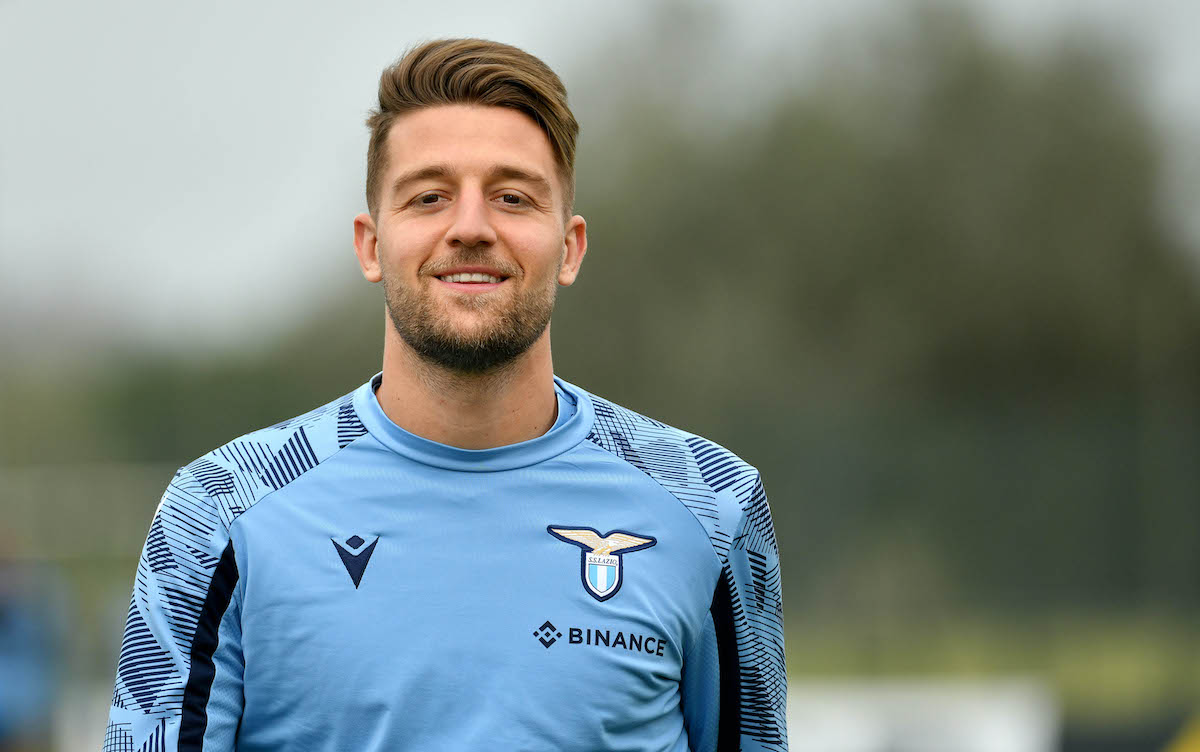 He has been one of the top midfielders in Serie A for many years. Milinkovic-Savic has been linked with many moves to the Premier League. But none have materialized as of yet. The Serbian remains at Lazio until his contract expires.
Maurizio Sarri would be open to the notion of letting the midfielder leave to rebuild his team. However, this may alter this summer. On the other hand, the player will be aware that he will not have many more opportunities to make a significant advancement in his profession. He has already reached the age of 27. He is no longer the impressionable youth he was when he first appeared on the scene.
If Manchester United is successful in acquiring Milinkovic-Savic, it will be a major coup for the club. For a long time, he has been a guiding light for Lazio's football team. In the current season, according to Transfermarkt statistics, he has scored 10 goals and assisted on another 12 goals.
In addition to Real Madrid, PSG, Bayern Munich, Manchester United and Juventus, several other teams have an interest in signing the Serbia international. He will not be an easy signing this off-season, that much is certain.
How has Savic performed?
Milinkovic-Savic has established himself as a notable and consistent performer for Maurizio Sarri since joining the Blues from Napoli in July 2018. It's no surprise that the 27-year-old has established himself as a crucial player for the Italian manager.
According to WhoScored, the £45 million-rated superstar now stands atop the Lazio rankings in terms of seasonal average rating. He has earned a 7.37 in Serie A this season. Additionally, he has provided more assists (11) than any other player, in addition to scoring 10 goals.
However, the 6 foot 3 titan is capable of much more than only making contributions to the team's goals. According to FBRef, the Serbian has been in the top 2 percent of positional peers in Europe for progressive passes (6.08 per 90 minutes). He is also in the top 8 percent for successful aerial duels (2.65 per 90 minutes). Further, the top 11 percent for passes attempted (66.96 per 90 minutes) during the previous 365 days.